People Top 5
LAST UPDATE: Tuesday February 10, 2015 01:10PM EST
PEOPLE Top 5 are the most-viewed stories on the site over the past three days, updated every 60 minutes
After a Career of Preaching Hatred for Arabs, Rabbi Meir Kahane Is Cut Down by An Assassin's Bullet


The end came with stunning suddenness. Kahane, 58, had talked frequently about the possibility that he might someday be murdered. After his speech before a Zionist group at the New York Marriott East Side Hotel, Kahane stood chatting with well-wishers, when a man, later identified as El Sayyid A. Nosair, 34, an Egyptian-born, naturalized U.S. citizen who worked as an air-conditioning maintenance man, approached with a smile on his face. Without a word he fired two shots from a .357 revolver at close range and then bolted from the room, only to be wounded by a postal policeman and apprehended outside the hotel. Within an hour, Kahane was dead at Bellevue Hospital of a bullet wound in the neck.

The murder triggered a furious outcry among Kahane's supporters in New York City and Israel. Early the next morning in a West Bank village, a man killed two elderly Palestinians, possibly in retaliation for the attack. At a funeral service in Brooklyn before his body was flown back to Israel for burial, Kahane's supporters chanted, "Mavet La 'aravim, Mavet La 'aravim "—"Death to the Arabs! Death to the Arabs!"

In their anger, they were being true to their leader. For Kahane, who professed to be defending Jews from the threat of another Holocaust, often sounded coldly brutal himself. He routinely referred to Arabs as "dogs" and demanded that they be expelled from Israel and the occupied territories. "We must throw the Arabs out," he once told PEOPLE. "It was written in the Talmud: 'If one comes to slay you, slay him first.' " He denounced any Jews who had sexual relations with an Arab. As a representative of the extremist Kach Party, Kahane won one term in the Israeli Knesset. From the start, though, his presence there was deeply embarrassing to mainstream politicians, and in 1988 Israel's highest court banned his party from running for the Knesset on the grounds that it advocated "racist" and "undemocratic" policies.

At times Kahane liked to suggest that his bloodcurdling rhetoric was partly just a tactic to frighten Arabs into fleeing on their own. "I know I am a rational person," he told one reporter. "Nevertheless, it's so good to have an image." No one ever mistook Kahane for an armchair bigot. Last May, after a Palestinian stabbed two Israelis to death in Jerusalem, Kahane and a gang of Jewish militants tried to lynch two Arabs; the near-victims barely escaped and Kahane was arrested.

Kahane's belligerence surfaced early. He was born in Brooklyn to a well-known rabbi, Charles Kahane, who remembered his son—called Martin as a youth—as a bookish boy who was both "sensitive and sentimental." But as a young man, Kahane had adopted the Hebrew name Meir and gravitated to the extremist fringe of Zionist politics. At 15, he and several friends were arrested in New York for attacking the car of British Foreign Secretary Ernest Bevin to protest Britain's policies in Palestine.

Kahane's first real notoriety came in 1968 when he founded the Jewish Defense League in New York with the rallying cry of "Never Again"—a reference to the Holocaust. A gifted speaker, Kahane quickly attracted thousands of young followers. The JDL's exploits included sending bat-wielding members into black neighborhoods where Jews had been attacked and planting several bombs in Soviet offices in the United States in retaliation for the mistreatment of Soviet Jews. "He was our inspiration," said Jonah Brander, 17, who was part of the crush of people at Kahane's funeral at the Young Israel of Ocean Parkway Synagogue. "He made us stand up for our Jewish rights."

Kahane's penchant for violence was not the only dark aspect of his character. According to a recent biography, The False Prophet by Robert I. Friedman, Kahane worked during the '60s as an FBI informant. Friedman also says that in 1966 Kahane, who at the time was using a Gentile alias, Michael King, met a 21-year-old model named Gloria Jean D'Argenio in a New York bar. Kahane, who was married and the father of four children, allegedly fell in love and proposed, without telling Gloria that he already had a wife and another identity. Two days before the promised wedding, says Friedman, Kahane abruptly broke off the engagement by admitting that he was already married. That night the distraught D'Argenio jumped to her death from the Queensboro Bridge.

In 1971, Kahane moved to Israel with his family. Though in the mid-1980s he gained a substantial following in Israel, especially among working-class Sephardic Jews, Kahane never ceased to be an object of loathing among the vast majority of Israelis. For his own part, Kahane never seemed to doubt that he was on the right path. "For years I pleaded with him to be more careful," says Hyman Decter, a lawyer for the Jewish Defense League. "He didn't even check his car before getting into it. He'd say: 'There's no reason to worry. I'm doing God's work.' "

—Bill Hewitt, J.D. Podolsky in Brooklyn and Mira Avrech in Tel Aviv


He carried the title of a man of God. But Rabbi Meir Kahane spent most of his life wallowing in the profane rather than promoting the sacred. He could claim credit, if that is the word, for the formation of the violent Jewish Defense League and for a campaign of hate-mongering against Arabs that repelled even hard-line Zionists in Israel. What the Brooklyn-born Kahane really wanted was to be acknowledged as a savior of the Jewish people. And while his supporters often hailed him as the "King of Israel," he never came close to fulfilling the role of that country's messiah. Instead, his assassination last week in Manhattan made him a martyr to a twisted cause.
Advertisement
Today's Photos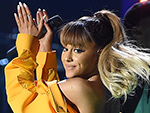 Treat Yourself! 4 Preview Issues
The most buzzed about stars this minute!