People Top 5
LAST UPDATE: Tuesday February 10, 2015 01:10PM EST
PEOPLE Top 5 are the most-viewed stories on the site over the past three days, updated every 60 minutes
Onscreen or Off, the Fanelli Boys's Joe Pantoliano Never Pays Retail


"Two hours of work were flushed right down the toilet," sighs Pantoliano. They left empty-handed. But more humiliating for Pantoliano was that Meloni went out alone the next day and scored the same car for $800 under the sticker price. Still, Pantoliano relishes the memory of the haggle. "I just love knocking heads, talking them down," he says. "It's my life."

Indeed, Pantoliano's role as TV's hustling but harmless Dominic Fanelli fits him like a tailored Armani suit—which he can get for you at a discount. For inspiration, Pantoliano need only conjure up his native Hoboken, N.J., where his parents bought Christmas gifts out of the back of a truck filled with stolen toys. His most notable previous role was another con artist gig, as Guido the pimp in 1983's Risky Business. "People always remember, 'Oh, you were the scumbag in Risky Business,' " says Pantoliano. He hopes that Fanelli Boys, detailing the exploits of an Italian-American matriarch and her four ne'er-do-well sons, will finally allow him to shake off the Guido notoriety.

If so, Aunt Rita back in Hoboken will no doubt be saying, "I told you so." Though Pantoliano was never much interested in TV, he says Rita always told him that to become famous, "You gotta do a TV series. That's the only way." As for critics' charges that Fanelli is nothing more than a caricature of Italian-Americans, Pantoliano says the characters' ethnicity is irrelevant. The show, he says, "is all about the blue-collar struggle."

Paging through a family photo album in his two-bedroom Venice, Calif., home, Pantoliano reels off tales of characters in his past who had nicknames like Clarky (he had big ears like Clark Gable), Frankie the Hook (he had a bent finger) and Uncle Popeye (he resembled the cartoon sailor). His dad, Dominic, was called Monk, says Pantoliano, "because when he was born, he looked like a monkey." Monk, a paint company foreman, moved out when Joey was in his early teens; his mother's second cousin, Florio Isabella, then moved in and became a surrogate dad to Joey and his younger sister, Mary Ann.

Florio had just gotten out of the Atlanta federal pen after serving eight years for hijacking trucks. In Hoboken he got a legit job as a truck driver and made sure Joey didn't follow in his crooked footsteps. "He told me, 'If I ever find you doing anything wrong, I'll shoot you in both knees, and every time you take a step, you'll think of me.' " Pantoliano stayed clean.

Not that his family, especially mom Mary, who owned a deli, didn't sometimes sneak around the rules. When the phone company shut off service because of overdue bills, Mary would go through the obituaries and use the name of a dead person to start a new account. According to Joe, she ran numbers for the mob for two summers on the Jersey shore. A bingo fanatic, she often played 12 cards at once; when she died in 1982, her bag of bingo pieces was buried with her.

Never a stellar student, Joey left school when he was 18 to study acting in Manhattan. His mother was so outraged when he broke the news she wrestled him to the deli floor, rolling over fallen bags of potato chips. But she eventually bit for the idea and let him go. Pantoliano supported himself by waiting tables, sometimes getting a little help from his friends. When he needed to find a bike for under $30, his Jersey pals broke into a store and stole five 10-speeds "so I could have a choice of color."

His biggest theatrical success in New York City may have been noticing aspiring actress Morgan Kester in the audience of a play one night in 1976. They began dating and a few months later took off for Hollywood together. Good career move for Pantoliano, as it turned out. His credit list has been buoyed by a steady stream of roles in such films as The Idolmaker, Empire of the Sun, La Bamba and Midnight Run. His personal life hasn't quite kept pace however. Married in 1979, he and Kester had a son, Marco, in 1981, but divorced in 1985. "I loved her," Joe says, "but couldn't make it work." Marco (no nickname yet) lives with Kester in Seattle but spends three to four months each year with his father. "I adore him," says Joe.

No matter how much of a hit he becomes in Hollywood, Pantoliano will always keep an apartment in Hoboken. And his new girlfriend, model Nancy Sheppard, 27, whom he met on a blind date last year, says he still "has bargain-hunter written all over him." When his childhood chum Mike Lackowitz visited last year, Pantoliano dragged him out to buy a TV. "We went to this store, and Joey told me to park my rental car in front," says Lackowitz. "So we go in and argue and finally get them down $300. And then Joey wants it delivered today." Because no store truck was available, the only solution was to rent one themselves. Meanwhile, the illegally parked rental car had been towed. In the end, after claiming the car and getting the TV home, Lackowitz says the $300 savings had been pretty much wiped out.

"No way," protests Pantoliano. "The ticket on the car cost $50. The cab to get the car cost $10. The truck rental cost $25." Tallying the tab up like a scorecard, he says, "I still saved more than $200."

—Jeannie Park, Craig Tomashoff in Los Angeles


Hang around actor Joe Pantoliano and sooner or later his buddies will tell you the story about the car. Seems that a couple of months ago Pantoliano offered to negotiate a car deal for Chris Meloni, one of his co-stars in NBC's new sitcom The Fanelli Boys (Wed., 9 P.M.). Pantoliano, 37, insisted that bargaining was "my hobby. It's what I do." At the auto showroom, Meloni watched Pantoliano wheedle and coax for two full hours, but the dealers refused to budge. "Finally, I got them down $400," Pantoliano boasts. But then the salesmen asked how much Meloni made. And Meloni—obviously not a gumba—gave them the honest, network-size figure.
Advertisement
Today's Photos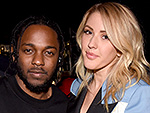 Treat Yourself! 4 Preview Issues
The most buzzed about stars this minute!