People Top 5
LAST UPDATE: Tuesday February 10, 2015 01:10PM EST
PEOPLE Top 5 are the most-viewed stories on the site over the past three days, updated every 60 minutes
At Last, Ed O'Neill Knows...Sort Of...What It's Like to Be Ryan O'Neal


So will O'Neill, if he listens to what his female co-stars in the new comedy film. Sibling Rivalry, have to say about him. "He's definitely not Al Bundy, and certainly not Ted Bundy," says Kirstie Alley. "He's yummy." Yummy? "Before I met him I thought he was such a nerd," says Jami Gertz. "Now I think he'd be a wonderful leading man." Leading man?

Is this the same Ed O'Neill who plays Al—he of the fleshy nose, the bad posture, the thinning hair, the socks so combustibly foul that—in a recent episode—extraterrestrials use them as fuel? Apparently so. In Rivalry, O'Neill plays a straitlaced detective who becomes entangled with the free-spirited Gertz. "It's not a full-fledged steamy role," the 44-year-old O'Neill says, "but, okay, it's a romantic role." And, what with Al Bundy and minor parts as detectives, thugs and lugs over the years, it has been a long time coming. "I know," he says. "Ooooh. do I know."

The only steamy role O'Neill knew growing up in Youngstown, Ohio, was factory worker. The oldest of five children, he was raised by homemaker Ruth Ann while his dad, Edward, worked in the steel mills. "He was laid off quite a bit," says O'Neill, "so we never had much money." Ed worked the steel mills himself for a few summers in his early 20s. "It was a terrible job," says his friend, Jim Johns, who still lives near O'Neill's parents. "Sometimes the mercury would hit 140 degrees when Eddie was on the floor."

There were some diversions from mill-town life. "I drank a lot," he says, "and I chased a lot of women." Though he fantasized about acting, it was as a jock that O'Neill initially tasted fame, playing football first al Ohio University, then Youngstown State. He even tried out with the Pittsburgh Steelers. But he became disillusioned with the gridiron. "When you come from where I come from, you're trying to get approval for something—you don't know what," he says, trying to explain. "I had a lot of trouble with my coaches. Your coaches are father figures—you look to what they say. Well, the reality of it is, they are just shmucks."

By age 24, after a winter in Florida working as a bellhop, he was back in Youngstown, performing in local theater and teaching social studies. But it was another eight years before he sat down in his father's favorite bar, the Golden Dawn, knocked back a few drinks and decided "to kick myself in the butt" and head for New York City. Soon after that he had a part—a boxer—in a play called Knockout. That was followed by some breaks (the lead in the 1986 TV movie Popeye Doyle) and a few missed chances, including the Sam Malone role on Cheers. He was cast as Married's king-size lout in 1986, providing the tiny Fox network with its first hit show—a rude upstart that, while riling clean-TV activists, has enjoyed ever improving ratings.

"I just think the show's funny," O'Neill says. "It's one of the few that offers belly laughs." But he thinks there maybe something more than snickers in the sexual tug-of-war between Peg and Al. "For them, sex isn't always the most looked-forward-to event in marriage." he says. "Sometimes it's a job. A lot of people relate to that. They realize they're not alone."

If it's a job, O'Neill is determined to work at it. He's currently separated from dancer turned actress Cathy Rusoff, his thirtysomething wife of four years, and he's feeling stranded. "Cathy is very supportive of me emotionally," he says. "I depend on her so much. I feel nervous if I'm not around her." For now, company includes his wicker furniture, his American Indian artifacts, his canoe—and not, O'Neill says, the sexy blond that one tabloid reported he was escorting around Hollywood. "I went to a charity function," he says, "by myself. That was a mistake. I was introduced to a lot of people, and one of them was this girl. And our picture was taken. I don't know her, I never saw her again. All I know is she had a hat."

He and Cathy got over it—she initially worried how friends and relatives would react, he says—and now he's optimistic about the relationship. She even has a part in his upcoming ABC-TV movie, The Whereabouts of Jenny. "We're on very good terms," he says, "hoping to get back together." In fact, the subject of being married...with children "has come up," he says, citing Al Bundy as a possible paternal role model. "Al in a lot of ways is a good father," O'Neill says. "He really talks to his kids. They know he likes them." Somewhere, Ward Cleaver is weeping.

—Tom Gliatto, John Griffiths in Los Angeles


Let's go outside, shall we?" says Ed O'Neill, sounding more like Bertie Wooster than Al Bundy, the neo-Neanderthal family man he plays on Fox's raunchy Married... with Children. "It's a beautiful day." Unlike poor Al—whose home is not so much his castle as the suburban dungeon he returns to after a day selling women's shoes—O'Neill has, if not a castle, at least a Cape Cod-style house in Venice, Calif., complete with a veranda overlooking a canal. There's no sex-starved sitcom wife here, no wise-mouthed sitcom kids, none of the show's staple jokes about menstruation, bowel movements or hygiene—and if there were, he could always speed off in the new black Porsche out front, gleaming in the morning sun. As O'Neill says, "That car'll fly."
Advertisement
Today's Photos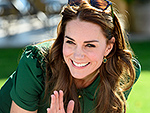 Treat Yourself! 4 Preview Issues
The most buzzed about stars this minute!