People Top 5
LAST UPDATE: Tuesday February 10, 2015 01:10PM EST
PEOPLE Top 5 are the most-viewed stories on the site over the past three days, updated every 60 minutes
Picks and Pans Main: Song
Fly Me Courageous
Give the guy credit. At this point Roth has got his high-octane, guitar-snarling, laughing-all-the-way-to-the-bank rock style down cold. But his mastery comes at a time when much of his young audience has moved off toward either graver heavy metal or the more incontinent punk-funk of the Red Hot Chili Peppers school.
That doesn't stop Diamond Dave from serving up a generous portion of his saucy specialty. What makes this one of his best records is that he's borrowing rather blatantly from his betters. There's the Van Halen-esque title track, the scorching Led Zeppelin riffs of "Baby's on Fire" and the Aerosmith-like "Shoot It" and "Last Call," a shameless clone of "Walk This Way."
Roth's best original moments come on the dark blues of "Tell the Truth" and the larky strut of "Sensible Shoes." The album also contains a good deal of filler (such as "40 Below" and "Hammerhead Shark"), but it's all crisply produced by Bob Rock.
Roth has always recruited good players, and his band now includes guitarists Jason Becker and Steve Hunter, keyboardist Brett Tuggle and brothers Gregg and Matt Bissonette on drums and bass.
Besides the fact that Roth's rock is slightly behind the times, however, he also has a credibility problem. The irony that he stresses in his videos is also apparent in his music; he seems to be both flaunting and sending up his codpiece machismo. And youth will not be mocked. They like their anthems of hot babes and disaffection served up with at least seriously simulated sincerity. (Warner Bros.)
Gloria Estefan
Estefan's first album since her back injury last spring includes a lot more singing than it does songs. While her voice is as rich and seductive as ever, it's hard to find anything distinctive in the 12 songs written by Estefan herself, her husband, Emilio, popmistress Diane Warren and others.
"Sex in the '90s" is the most noteworthy but only for its hypercelibate lyrics ("You gotta be crazy to have sex in the '90s"). Otherwise, Estefan meanders among a mixed-tone set including the slightly funky "Seal Our Fate," the standard dance pop of "Coming Out of the Dark" and "Nayib's Song (I Am Here for You)," which evokes the Latin influences Estefan has exploited so profitably with Miami Sound Machine and on her own—and in ways too reminiscent of a number of her former hits.
If there's nothing thrilling about the album, there's nothing offensive about it either. It's satisfying to hear Estefan bouncing back so energetically from her bus accident, in any case. (Epic)
Bob Marley
Reggae great Marley left two clashing legacies. One was his supernal music; the other was the protracted and bitter legal fight over his estate which is still going on 10 years after his death of cancer at age 36.
This patchwork album, made up of alternate versions of previously released material, live-in-the-studio performances and one fresh offering ("Am A Do"), may give the lawyers one more bone to wrangle over, but it also is a reminder of Marley's unique contribution to contemporary music.
No one has been able to fill the vacuum created by his death, because no one has been able to make Caribbean music as fluid and pop-oriented, to exploit the inherent tension in reggae between restraint and relaxation in so seductive a manner.
In Marley's music, staccato guitar chords unwaveringly setting down that 4/4 rhythm stand in counterpoint to the bubbling bass line, the sweet murmurs of the female chorus and Marley's achingly spiritual voice. You can hear that combination clearly on the title track, an alternate version of a song from his Natty Dread album.
In the Wailers, Marley was blessed with a powerful backing band who could get a reggae groove cooking hotter than Kingston asphalt. That's clear on "Burnin' & Lootin' " (although as on six other songs recorded at a 1973 concert for a San Francisco radio station, the beat keeps speeding up and slowing down). Plug into "Kinky Reggae" for a taste of the hip-swaying passion Marley made seem so effortless but which no one since has been able to approach.
The songs are interspersed with pieces of an interview conducted in 1975 in Marley's murky Jamaican patois. You may need a Rasta translator for the speech, but once he starts singing, your ears require no intermediary. (Tuff Gong/Island)
Alexander O'Neal
O'Neal, one of the Minneapolis funk posse, was the singer for the Time prior to Morris Day. His latest album, which finds him working once again with producers-writers Jimmy Jam and Terry Lewis, merits the same critical sticker as its predecessors: uneven but often delightful.
"Time Is Running Out" slams you down harder than the Ultimate Warrior on a rampage, but it's repetitive; the same could be said of "The Yoke (Get Up on the Rhythm)," with its industrial-strength bass. These constitute powerful, rudimentary grooves, but they're about a dozen notes shy of being songs.
Don't worry. Jam and Lewis, who double-handedly allowed
Janet Jackson
to camp out atop the charts for four years, haven't lost their writing touch entirely. They do, after all, provide O'Neal with the smashing single "All True Man."
Even if the two of them couldn't write a lick, singers would still be lined up around the block to work with them, so polished is their studio style. Songs such as the woofing and biting "Somebody (Changed Your Mind)" prove that Jam-Lewis remain one of the most innovative and accomplished production teams in black music.
O'Neal fares well on the handful of songs he created with other collaborators. One of the best-formed is "Everytime I Get Up" by Lance Alexander and Tony Tolbert. It's on this up-tempo ballad that O'Neal unleashes his most penetrating and artful vocals. "Midnight Run" by Denzil Foster and Thomas McElroy sounds like the '70s group Harold Melvin and the Blue Notes dragged into today's New Jack Swing era.
O'Neal has unusual versatility for a soul singer. His combination of firepower and feeling allows him to shine on a stylistic gamut of funk, rock and ballads. But the surprise here is his strong, gentle touch on the folky mood of "Shame on Me."
Overall, this album is worth investigating. O'Neal rarely misses, and even then, he doesn't miss by much. (Tabu/Epic)
Drivin-n-Cryin
On their first two Island records, Kevn Kinney and his pals found an eclectic mix that kept listeners enrapt from track to track. They could glide smoothly from a flat-out rocker to a jangly guitar tune indigenous to the '80s Athens, Ga.-Atlanta musical axis.
But buckle your seats this time, folks, since things are a bit bumpier.
Drivin-n-Cryin seems to have made a slight trade-off, sacrificing some of its early eccentricity for a consistently harder edge. Most of the time, the gamble pays off. "Around the Block Again," for example, is one of those instantly engaging opening cuts that makes the blood pump faster than an aerobics workout. Then comes the Black Crowes-Guns n' Roses hybrid. "Chain Reaction," filled with that kind of unvarnished guitar power that's scarce. "Together" should make any R.E.M. fan wistful for their early stuff, with Kinney evoking Michael Stipe's thinner vocal style without just lifting it straight off the blueprint.
Kinney's flat-out approach doesn't always work. "Look What You've Done to Your Brother" comes off as merely ho-hum (it's never clear who's done what to whom, actually) and some faintly X-like intrusions don't help much. The last track. "Rush Hour," flirts with speed metal and threatens to come unhinged at any moment; things tighten up just in time.
On this album the band seems like a navigator who isn't sure where he is from moment to moment but manages to end up in the right place. (Island)
Contributors:
David Hiltbrand,
Ralph Novak,
Andrew Abrahams.
David Lee Roth
Advertisement
Today's Photos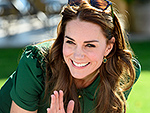 Treat Yourself! 4 Preview Issues
The most buzzed about stars this minute!