People Top 5
LAST UPDATE: Tuesday February 10, 2015 01:10PM EST
PEOPLE Top 5 are the most-viewed stories on the site over the past three days, updated every 60 minutes
Picks and Pans Main: Tube
Taping Tips


Lifetime (Wed., Feb. 27, 9 P.M. ET)

B-

Amy Irving is the host of a documentary detailing violations of child-labor laws. In factories, fields and fast-food restaurants, youngsters are engaged in tedious, often dangerous and sometimes illegal labor.

The worst abuses involve Asian and Hispanic immigrants. But the most visceral segment of the program presents the testimony of Iowa mothers who lost young sons in fatal heavy-equipment accidents because the boys had been allotted too much responsibility on family farms.

Though the footage seems slapdash, the narrative is strong.

PBS (Check local listings)

B+

A beleaguered 12-year-old (The Good Mother's Mairon Bennett) is living with her snooty grandmother (Zoe Caldwell) during the Depression while her mother is receiving treatment for tuberculosis. The girl finds out that, despite what she has always been told, her father (Sam Waterston) is still alive and living on an island in the Canadian Maritimes. She devotes all her energies to reuniting her estranged parents, a project in which she is aided by island sorceress Colleen Dewhurst and a plucky orphan (Sarah Polley).

For filmmaker Kevin Sullivan, this is another handsome adaptation of a Lucy Maud Montgomery novel, as lustrous as his Anne of Green Gables. The entire cast turns in affecting performances. Like other installments of the Wonderworks series, this children's movie has been shown on the Disney Channel. Those who missed the film on cable are in for an old-fashioned treat.

PBS (Sat., March 2,8 P.M. ET)

B

One of our most distinctive pop-song stylists, in concert with a full orchestra at a gussied-up Grand Ole Opry, croons and spoons his way through more than a score of songs. Of course, the sweet ache of his breathy delivery sounds best snuggled up to romantic ballads such as "It's Not for Me to Say," "Misty" and "Chances Are."

Providing variety are special guests Patti Austin and the Gatlin Brothers, and Mathis even slips in a funny novelty number that seems to be about a seduction, right up until the last line reveals that he's been singing about pledging funds to public television the whole time. (That's fitting, since this program is interrupted no less than three times for solicitations.)

There's also a nostalgic retrospective of the singer's career, including footage of a 22-year-old, clearly petrified Mathis making his first TV appearance on The Ed Sullivan Show in 1957.

At one point Mathis confides that he considers himself "a singer as opposed to a performer or an entertainer." That's patently obvious. His performance is visually soporific, but his sound is still absolutely dreamy. So turn up the volume and go on about your business.

CBS (Sun., March 3. 9 P.M. ET)

C

An unfathomable woman (Jaclyn Smith) discovers that months earlier her fabulously wealthy publisher husband (Ben Gazzara) had a fling with a beautiful young prostitute, a tryst that led to extortion and then murder.

Smith wants to determine just how involved her hubby is. Does she hire a private detective? No. Reasoning that he "is a public figure and we can't take a chance on any of this getting out," she asks a journalist (Stingrays Nick Mancuso) to investigate. Sure, that makes sense. You want to keep a secret, you tell the town crier. Further muddying matters is Smith's vindictive stepson, I Greg (My Two Dads) Evigan.

The affluent trappings and the overheated plot make this seem like a knockoff of a Dominick Dunne novel. In this version of the beautiful life, no one is weighed down with any responsibilities—not Gazzara's publisher, not Mancuso's journalist and not Smith's mother of two small children.

Implausibility aside, the story calls for a I lot of emotions—betrayal, abandonment, passion, remorse—that Smith and Gazzara are unable to put across. As a matter of fact, the whole cast seems to be walking through this—with their eyes closed.

NBC (Sun., March 3. 9 P.M. ET)

C

In this artificial melodrama, Matthew (Joshua's Heart) Lawrence plays a youngster caught in the rancorous cross fire between his divorced parents. John (Hooperman) Ritter and Margaret A Fine Romance) Whitton. There's a gratingly desperate quality to both their performances. More appealing in supporting roles are the couple's new mild-mannered mates. Karen (Torch Song Trilogy) Young and Joe (Hill Street Blues) Spano.

Over the course of two endless days, we watch these couples confront a predictable series of contrived tensions until they are able to get their hot little hands on some glib wisdom. As is so often the case in TV dramas, the kid has the movie's most mature perspective.

The Discovery Channel (Mon., March 4. 9 P.M.ET)

B+

More personal than political, this documentary is devoted to the former President from Plains. Ga. It encompasses his youth, his family, his single term in office and his admirable humanitarian efforts since losing office a decade ago.

The picture that emerges from this flattering yet not fawning portrait is consistent with Carter's long-standing image: that of an intelligent, devout and principled man devoid of charisma.

The show opens with Carter's even-handed assessments of the post-Eisenhower inhabitants of the White House. His only unqualified disparagement is reserved for Reaganomics—"the most damaging blow to our country in this century." As for himself, Carter concedes he was "politically naive in many ways."

The program skips over the one policy that, due to recent events in the Middle East, has drawn renewed attention: Carter's support for high-tech weaponry. It would be ironic if this no-profile gentleman came to be remembered as the father of the Stealth.

>CHILDREN'S FARE

The week contains some charming children's programming. The Disney Channel premiers Don (The Secret of NIMH) Bluth's feature-length cartoon All Dogs Go to Heaven (Sat.. March 2, 7 P.M. ET). fn this energetic feature. Burt Reynolds and Dom DeLuise provide the voices for a rakish German shepherd and his dachshund sidekick who look after a sweet little orphan girl. Madeline and the Bad Hat (Sun., March 3, 6:30 P.M. ET) is the third of six animated specials on the Family Channel based on the children's books by Ludwig Bemelmans. In this musical cartoon, the adventurous Parisian schoolgirl tangles with the prankish Pepito, the son of the Spanish Ambassador who lives next door.


Can you say "fetishism," comrade? This week Geraldo becomes the first American program to be broadcast daily in the Soviet Union. (I'm not making this up.) Clearly, there's something out of kilter with the balance of trade. They send us extraordinary ballet, the world's best vodka and big-league hockey players; we send them cola drinks, fast-food hamburgers and now this behavioral peep show. Are the folks in Yakutsk really ready for our video Rasputin?
Advertisement
Today's Photos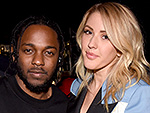 Treat Yourself! 4 Preview Issues
The most buzzed about stars this minute!