People Top 5
LAST UPDATE: Tuesday February 10, 2015 01:10PM EST
PEOPLE Top 5 are the most-viewed stories on the site over the past three days, updated every 60 minutes
Picks and Pans Main: Song
Struck by Lightning
We all know why rock groups emerge from retirement. It's the same reason faded boxers step back into the ring long after the bell has tolled for them: the smell of money. But when one-or two-hit wonders like the Knack (y'all recall 1979's "My Sharona" and a few of you may remember "Good Girls Don't") start staging comebacks, you know this tendency has gotten out of hand.
Serious Fun isn't as pathetic as one might have anticipated. Then again the group, led by singer Doug Fieger, certainly hasn't improved in the decade since they broke up.
First the good news: There's one palatable piece of ear candy here, "Rocket o' Love." While the words are asinine ("Shotgun, shing-a-ling/ One, two, one two three, hey!!"), it's a hearty, knee-knocking rocker Billy Squier might like to call his own. That also applies to "I Want Love," with its swashbuckling beat and nifty chorus.
Both feature penetrating guitar solos from Berton Averre, whose ability to find a molten core within even drab songs is the most impressive facet of this record.
Sought-after producer Don Was (Bonnie Raitt, Bob Dylan) provides a clean, airy, yet punchy style to the proceedings. But the rock edge Was has fashioned for the Knack simply doesn't work on some selections—for instance, the absolutely droopy pop of the title track. Yet Was manages to keep the music sounding respectable even when the material completely deserts him.
Slim pickings? That should sound familiar to anyone who knows the group's previous work. Still, this comeback record does change things. The footnote to rock history that is the Knack now must have another line accorded to it acknowledging the fact that, much later, they returned to the scene of the crime. (Charisma)
Marsha Thornton
As "A Bottle of Wine and Patsy Cline," the hit single off her 1989 debut album, suggested. Thornton is among the younger generation of country singers who wear their respect for their elders on the sleeves of chic new outfits.
A 26-year-old from Killen, Ala., Thornton even evokes a thought or two of Loretta Lynn on this follow-up. Its highlight is the layered wordplay of the Steve Earle-Jim-beau Hinson tune "A Far Cry from You": "I must have cried a river of regrets/ It's water underneath the bridge and that's/ A far cry from you." But there's also "Why Cry," a tribute to emotion conservation by Jackson Leap, and eight other songs that tend more to old-fashioned kinds of Nashville laments and celebrations than to country-rock pacing.
If there's a complaint to be registered, it's that Thornton, who resurrected the neglected old tunes "Deep Water" and "Jealous Heart" on her first album, doesn't come up with a similar lost gem on this project, perhaps because she switched producers, from the venerable Owen Bradley to Steve Fishell. Buck Owens fans may be pleased, however, to hear Thornton's version of his oldie-if-not-so-goody "In the Palm of Your Hand." (MCA)
Diane Schuur
It can be said of Schuur what was once said of Ethel Merman: She may well be trying to make contact with Mars. How lucky for Martians, and lucky for earthlings who manage to scoop up an earful.
When need be, Schuur's voice soars like a trumpet—witness the wonderfully swinging "Deed I Do" and a buoyant "I Could Get Used to This." At times, that voice gets a bit strident and piercing in its upper reaches—which happens at the end of an otherwise soul-stirring "Nobody Does Me." On the other hand, when the song and the mood mandate, Schuur can rein herself in beautifully, as she does in the haunting Anita Baker-flavored "All Caught Up in Love" and in such standards as the tenderly rendered "Unforgettable" and the reflective "What a Difference a Day Makes."
The only real impurity—the fault lies with the song not the singer—is the album's final cut, "We Can Only Try," a soppy Carroll Coates-Peter Daniels anthem to love. (GRP)
Teddy Pendergrass
When soulman Pendergrass was left a paraplegic by a 1982 car accident, it was almost universally assumed that his life as an entertainer was over. After all, he was such a fire-and-testosterone singer, with a passionate delivery that seemed to start in the balls of his feet and gather momentum as it neared his throat. Happily confounding expectations, he resumed recording. With this album, the second stage of his career continues to grow in assurance.
Granted, you listen to a song like "Don't You Ever Stop" and reach the inescapable conclusion that Teddy can't bring quite the same ferocity to his vocal attack that he once could. But he's canny and experienced enough to handle up-tempo numbers such as the crisp, bouncy "She Knocks Me off My Feet" (not the similarly titled Stevie Wonder composition) and "I Find Everything in You" by staying within himself. (His studio wisdom deserts him, though, on songs like "Spend the Night" and "With You," a duet with Mini Curry. It clearly would have been prudent for him to take another pass at some rough vocal patches on these two.)
Pendergrass's delivery is breathier and smoother than ever before on ballads like "It Should've Been You," "It's Over" and the album's capper, a cover of the Bee Gees' "How Can You Mend a Broken Heart," on which Teddy sounds touchingly vulnerable.
Who ever imagined that the old paint-peeler would end up turning himself into a cuddly crooner? That transformation is the essential ingredient in one of the most heartening comebacks in pop music. (Elektra)
Chicago
Nearly a quarter century ago most people probably would have wagered that Blood, Sweat & Tears would outlast their similarly styled coevals in Chicago (then known as the Chicago Transit Authority).
But BS & T is now a remote memory while Chicago just keeps chugging along. They've stayed in it for the long haul by becoming a musical franchise with fungible personnel, like Menudo; by burying the brass that was once their trademark; and by churning out a series of sappy pop hits. (Then too, many fans may like them for no other reason than that their records are so easy to arrange chronologically.)
Well, there they go again. The Top 40 candidates are all here, stacked deeper than ever: "Explain It to My Heart" and "Chasin' the Wind." predictably catchy offerings from hit-writer extraordinaire Diane Warren, "if It Were You," peppered by the group's suddenly resurgent horn contingent, and the peppy Eagles-meet-Billy Joel pop of "Somebody Somewhere."
Even the lesser tracks that fill out the record—"Holdin' On," say—are soothing tonics. Nothing here leaves any more lasting an impression than the sound track to a Rocky movie, but if it's little more than tasteful sonic wallpaper, it's also slick, romantic, nicely played and so seemingly effortless that one gets the sneaking suspicion that Chicago may yet take their album titles into triple digits. (Reprise)
Graham Parker
Maybe it's attributable to spending so much time in upstate New York, but Parker, Britain's quintessential angry young man in the '70s, comes out sounding almost pastoral on his latest album.
From spitfire pub punk to wandering minstrel...what a trip it has been. Maybe it's all a maturation process, as Parker implies in one of this album's best tracks, "A Brand New Book": "Because the words came out/ Not twist and shout/ Cause that's not what a grown man writes about/ That chapter's over, let it blow over/I found that I've become the owner/ Of a brand new book."
The new mellowness shows at the start on the folky "She Wants So Many Things," with Garth Hudson, formerly of the Band, on accordion and John Sebastian (ex-Lovin' Spoonful) on Autoharp. This castigative portrait of a woman spills out in a tumble of words reminiscent of the Dylan of the "Sad Eyed Lady of the Lowlands" era.
There is still a measure of sting in Parker's thin, aspersive voice. But very few songs—the exceptions being "And It Shook Me" and "When I Was King"—have the taut, artfully turned quality we've come to expect from him. (RCA)
Contributors:
David Hiltbrand,
Ralph Novak,
Joanne Kaufman.
The Knack
Advertisement
Today's Photos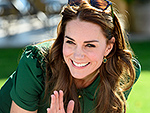 Treat Yourself! 4 Preview Issues
The most buzzed about stars this minute!