People Top 5
LAST UPDATE: Tuesday February 10, 2015 01:10PM EST
PEOPLE Top 5 are the most-viewed stories on the site over the past three days, updated every 60 minutes
The Shooting Has Stopped, but There's No Armistice yet in the Ratings War Among TV's Pundits


Anthony H. Cordesman, 51. ABC News

Credentials: Adjunct Professor of National Security Studies, Georgetown University; author of The Gulf and the West and the three-volume Lessons of Modern War

Strength: Solid military think-tanker; thorough grounding in the strategy and tactics of the Iraqi Army

Message: "When the war began, this was a deeply divided country—divided by its uncertainty over Vietnam and what had happened in Lebanon. As the war moves to a close, we find we have a new unity, based in part on a new confidence in American military leadership and technology."

Q Rating: So stolid he seems to be quoting from an Army ballistics manual, but so authoritative that only the PLO could fail to be reassured by him

Fouad Ajami, 45, CBS News, MacNeil/Lehrer News Hour, PBS

Credentials: Director of Middle East Studies, Johns Hopkins University

Oops: Arab enthusiasm for Saddam diminishes the closer you get to Iraq, said Ajami in January, momentarily overlooking the droves of Palestinians rallying in neighboring Jordan

Strength: Lebanese-born, he has provided sharp TV insights into the Arab mentality. "These are desert people." he says. "They know the difference between a mirage and reality."

Message: "It's been my judgment that Arabs will not rally to Saddam [after the war]. He will not be the Pied Piper of the Arab world."

Q Rating: A serious academic with bazaar savvy and a dash of showmanship that wears well on the tube

H.J. de Blij, 55. ABC's Good Morning America

Credentials: Distinguished Professor of Geography, School of Foreign Service, Georgetown University

Strength: Has tied gulf geography to the war, pointing out, for example, that the "neutral zone" near Kuwait consistently cited on other networks' maps has in fact not existed since 1975

Message: "There is a big difference between the Iraq we see on the map—a country about the size of California—and the effective Iraq, which is basically a ribbon of land extending from the Kirkuk oilfield in the north to Basra in the south."

Q Rating: A big-league crowd pleaser who is explaining terra incognita for the legions who failed Cradle of Civilization 101 the first time around

Judith Kipper, ABC News

Credentials: Former clinical psychologist, aide to Sen. Robert Kennedy and assistant to former CBS anchorman Walter Cronkite; she is now a guest scholar in foreign policy studies at the Brookings Institution

Strength: Frequent traveler to the Middle East; arranged the November meeting between ABC anchor Peter Jennings and Saddam Hussein

Message: "With the war coming to an end, it's important to focus not on Saddam Hussein but on the issues: the fact that military power was used as a primary instrument of policy."

Q Rating: Direct, knowledgeable, insistent; too strident to be lovable, she wins the minds of viewers through the sheer power of persuasion

Michael J. Dugan, 53. CBS

Credentials: Former four-star general and Air Force Chief of Staff

Oops: Dugan became available for punditry when he was fired, after only 79 days as Air Force Chief of Staff, for publicly indicating that the Air Force would probably target Saddam Hussein and his family

Strength: No one, inside the military or out, knows the Air Force's run-and-shoot offense any better

Message: "When a military organization is given adequate resources and appropriate objectives, it can do its job much better than can 18 armchair strategists sitting in some salon in Washington."

Q Rating: The blunt, John Wayne style that led to his discharge endears him to hawkish viewers but turns off moderates

James Blackwell, 38, CNN

Credentials: Brilliant West Pointer whose career was cut short by diabetes; now Senior Fellow at Washington's Center for Strategic and International Studies

Oops: Five days after Iraqi invasion of Kuwait, he predicted an imminent Iraqi strike into Saudi Arabia. Saddam held back, he says now, because he "probably overestimated the allied air capability."

Coup: Correctly identified mysterious explosions during initial Iraqi Scud missile attacks as the launchings of Patriot intercept missiles

Message: "I'm not suggesting that President Bush has been duplicitous, but there has never been any question of whether a land war would follow an air war."

Q Rating: Smart as brass and very quick, the man to watch once the tanks got rolling

Edward L. Peck, 62, NBC

Credentials: As chief of the U.S. Mission in Baghdad, he was the top American diplomat in Iraq from 1977 to 1980

Strength: Early on he emphasized that with the end of hostilities, the U.S. would be trading "the fog of war for the fog of peace, which is so murky in that part of the world."

Message: "I genuinely thought that the Iraqi leader would try to manage a strong position for himself after the war. But for someone like Saddam, war is easier than peace. Still, he could survive—if we let him."

Q Rating: A sage and sober voice who reminds viewers that the Middle East conflict will not end with victory on the battlefield but only in the corridors of international diplomacy


From the earliest bombing sorties last Jan. 16 to the charge of tanks across the Kuwaiti border 38 days later, television's coverage of the most gripping story of the '90s persistently ran short of live footage. The networks' command response: Round up the unusual suspects. Drawn from the military, academe and the foreign service, these pundits provided quick-study seminars on modern armaments and ancient enmities. In so doing they charted the wilderness in what was often a chaotic gulf war landscape—even if they lost their way themselves from time to time. Now, as the shooting ends and the talking continues, they are still omnipresent on-camera, assessing the political and military aftermath. Herewith: a gallery of TV's talking eggheads.
Advertisement
Today's Photos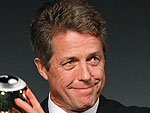 Treat Yourself! 4 Preview Issues
The most buzzed about stars this minute!