People Top 5
LAST UPDATE: Tuesday February 10, 2015 01:10PM EST
PEOPLE Top 5 are the most-viewed stories on the site over the past three days, updated every 60 minutes
Cops, Killers & Cannibals
Real-Life Role Models Give Silence of the Lambs a Chilling Authenticity That Generates Wages of Fear at the Box Office


The doctor waits at smug attention in his steel-and-glass cage, like a symphony conductor—or a sadistic inquisitor. They meet; they talk; they fence. She wants information, he wants intimate revelations. When she shoves a questionnaire at him, he quietly reveals what he did to a census taker: "I ate his liver, with some fava beans and a nice bottle of Chianti."

Not since 1960, when Janet Leigh turned on the shower in Psycho, has a film quite touched off the seismic tremors of terror which have accompanied The Silence of the Lambs. Hannibal the Cannibal has become the Norman Bates of the '90s, and moviegoers are flocking to see him match wiles with Starling's native wits. Last week the film was No. 1 at the box office for the fifth straight week, having racked up a whopping $68.9 million in ticket sales. And when Americans aren't seeing the movie, they are apparently reading the book, Thomas Harris's best-selling 1988 novel. Fascinated by the horror, people in corporate offices, college corridors and coffee shops can't stop bleating about Lambs. Says Halloween director John Carpenter: "We're not only frightened for Clarice, we're also frightened for ourselves because of the darkness within."

Much of the attraction is the psychological veracity that underlies the film's key characters: Jodie Foster as the ambitious, vulnerable neophyte, Scott Glenn as her cool, low-key FBI mentor, and Anthony Hopkins as Lecter, the sleek, serene butcher.

The riveting realism is hard won, for behind the scenes—and behind the actors—real federal agents and real killers served as grim models.

Novelist Harris, director Jonathan Demme, Foster and Glenn all spent time at the FBI's Quantico, Va., training center, learning about firearms, law enforcement and serial killers from the agents who stalk and catch them. The lives, deeds and rituals of real-life multiple murderers were carefully researched to bring the psychodrama to life. Some of the actors still recall with anguish their immersion in Lambs' dark world. "I lost a certain degree of innocence," says Glenn. "To this day I find myself having unpleasant dreams about the things I found out."

No one in the cast pursued the sociopathic trail more fervently than Jodie Foster. She has, of course, been a victim of the pathological mind: It was Foster whom guy-next-door John Hinckley sought to impress by shooting President Ronald Reagan in 1981. (After writing once about her ordeal, Foster has understandably refused to discuss Hinckley and rarely reveals private emotions in dealing professionally with the aberrant behavior that has been a feature of many of her movies, e.g. Taxi Driver and The Accused.)

When the actress arrived in Quantico for a crash course in agentry nearly two years ago, she met Special Agent Mary Ann Krause, 33, who became her model for Clarice, Krause, who, like Clarice, is a shy, soft-spoken Southerner who sometimes works undercover, hit it off at once with Foster.

Krause recalls their initial meeting: "We went out to dinner, and my first and lasting impression was that she was very sharp and eager to learn. Not just about the FBI, but about me. She really wanted to get a picture of a female agent. She asked me about my family—I'm married to a former agent and have two stepchildren. She wanted to know how tough the training was for women and if I felt like one of the guys. I told her yes, but that it was important to maintain some form of femininity to keep your identity."

Krause, who joined the Bureau in 1980, has been directly involved with two serial killers, and her descriptions of that terrifying breed and of her work with the victims of kidnappings and their families clearly influenced one of Jodie's film moments. "I always remain professional in front of people," says Krause. "But when it gets to be too much, and I'm on my own, I just go and cry in my car. In that one scene when she's crying in the car? I saw it and thought, ;Now that's like me.' " The worst part, Krause says, is "when you find a dead body. There is a moment of silence when you find a child."

To counteract the deep-felt horror and tension on the set—all the film's interiors were constructed in an abandoned Pittsburgh factory—director Demme, his crew and cast kept the atmosphere light. "Everything was a joke," recalls Brooke Smith, 23, who landed her first major role in Lambs as the abducted victim, Catherine Martin. "Anthony Hopkins would always go into the Lecter character. On Valentine's Day he gave me a chocolate rose and said something like Lecter would and just walked away. The crew ate lamb and made the blueprint of the set into a board game called the Gumb Game [named for the psychotic killer known in the movie as Buffalo Bill]. It had stuff like 'liposuction, go back two spaces.' The object was to save Catherine."

The levity was a necessity because, says Smith, a good-natured child of show business (her mother is publicist Lois Smith), ""when we filmed it was like a cloud came over us." Smith says that her climactic, hysterical cry from the well where Buffalo Bill kept his victims—"I want my mommy!"—was given the stamp of authenticity by FBI Special Agent John Douglas, who heads the bureau's Investigative Support Unit and was a consultant on the film. "He came up to me," says Smith, "and said that he had seen girls in these situations, and they revert back to childhood."

Filmmakers and filmgoers must wrestle with primitive emotions in Lambs. Behind the murders and the madness of Lecter and Buffalo Bill—brilliantly played by Ted Levine—who makes clothes from the skin of his victims, is a deadly amalgam of three real-life serial murderers who have captured the public imagination.

Perhaps no killer has struck so deeply into America's—and Hollywood's—consciousness as a Wisconsin farmer named Ed Gein, the prototype for Norman Bates in Psycho. On the opening day of deer season in 1957, Gein, a quiet, seemingly harmless bachelor who lived alone in a farmhouse outside Plainfield (pop. 813), shot and killed Bernice Worden, proprietor of the local hardware store. He then took her back to his farm, partially dismembered her and trussed her up like a deer. Authorities, who later that evening searched the farmhouse, found parts of women's bodies scattered throughout the debris-strewn rooms. But while Gein, like Buffalo Bill, lived in utter squalor, his late mother's rooms and her clothes had been lovingly maintained—as Norman Bates's mother had been more specifically preserved in Psycho.

Gein, who was a favorite of local children and even baby-sat for a neighbor, was judged to have murdered at least one other middle-aged woman and possibly many more. He apparently liked to wear the skins of his victims and to look at his image in multiple mirrors. He was institutionalized for life and died in 1984 at Mendota Mental Health Institute in Wisconsin.

The second model for Lambs' psycho-tics was Ted Bundy, who was electrocuted in Florida in 1989 for the 1978 murder of 12-year-old Kimberly Leach. Bundy—a handsome former Boy Scout and law student who once seemed destined for a promising career in Republican politics in Washington State, and who had in fact written a pamphlet on rape prevention—confessed to the murders of a score of other women before he died. Demme had Buffalo Bill use Bundy's trick of gaining sympathy by putting a cast on his wrist.

From the third nightmare model, a Philadelphia practical nurse named Gary Michael Heidnik, came the notion of imprisoning Bill's victim in a basement. On the morning of March 26, 1987, police picked up a hysterical young woman who told them she had been held captive in a nearby house. In Heidnik's basement investigators found three partially clad women chained to pipes. Two other women, Sandra Lindsay and Deborah Dudley, had died in the dungeon of suffocation and electrocution, respectively. Heidnik, then 43, was convicted of murder and sentenced to death. He is currently housed on death row in the State Correctional Institution in Pittsburgh and may become the first murderer to be executed by lethal injection in Pennsylvania.

Doctors, academics and criminologists, including those at the FBI, have been able to identify common characteristics of such killers and create profiles of chilling accuracy. More than 90 percent of these killers are male. Serial killers generally have higher IQs than other criminals but feel frustrated by their inability to achieve success through normal channels. San Francisco author Joel Norris, who wrote the book Serial Killers: The Growing Menace, notes that these killers usually have some kind of neurological impairment or biological disorder. Not surprisingly, the most common binding factor is a history of child abuse: emotional, physical or sexual. As Dr. Lecter observes of Buffalo Bill (and, doubtless, himself) from his Lambs cell: "He wasn't born a killer.... He was made one through years of systematic abuse."

Such profiles have been used to narrow the list of suspects in two celebrated unsolved cases. Seattle's Green River killer is believed to have murdered at least 49 women, most of them prostitutes. The nation's largest unsolved serial case was opened in 1982 when police began finding the bodies of strangled women—not unlike the "floaters" found in Lambs—in the placid Green River 10 miles south of Seattle. The killings abruptly stopped in 1984. Says King County Police Capt. T. Michael Nault: "He's deceased, doing time, or he's killing somewhere else."

In a more recent case, Gainesville, Fla., police continue to investigate a suspect named Danny Rolling, a drifter, but have not charged him in a series of grisly murders carried out late last summer near the campus of the University of Florida. The killer mutilated three of his five victims, used solvent to wipe away clues and left their bodies in ghastly tableaux. The last two victims were found in their apartment last Aug. 28.

When actor Scott Glenn went to Quantico for instruction, he found out more than he wanted to know about the daily work of the character he portrays. His guide and model was bureau criminal profiler John Douglas, 45, a trim, effusive father of three. For 20 years, Douglas has tracked serial killers, rapists, assassins, arsonists and the like. In an effort to get a better grip on the criminal mind, he has interviewed such notorious inmates as Charles Manson, "Son of Sam" killer David Berkowitz and Lynette "Squeaky" Fromme, who attempted to assassinate former President Gerald Ford. Douglas's profiles have helped police nab some of the most wanted men in modern history, among them Wayne Williams, the notorious convicted murderer who was suspected of killing 28 Atlanta children.

Douglas felt Glenn should get the roughest sort of feel for his job in order to portray him accurately. "I wanted him to see crime scene photographs and hear some tapes of serial killers," Douglas says. "I thought it was important for him to sense that this is an extremely stressful environment, that it's the type of work you cannot shut down at the end of the day."

Glenn agreed to listen to FBI tapes of teenage girls being tortured in the back-scat of a Los Angeles van by a pair of rapist-thrill killers. An intelligent and deeply sensitive father of two young daughters, Glenn says he is no longer opposed to the death penalty: "The experience in Quantico changed my mind about that for all time."

He is not alone. While not everyone will demand execution, Lambs has many moviegoers questioning their own beliefs about crime, punishment and the nature of evil. "Someone like Hannibal Lecter is an interesting character because he combines this brilliant mind with an absolutely horrifying monster," says director Carpenter. "I think we're all frightened of the unknown and also of the repressed people in our society. There's a duality that touches off sparks in all of us."

It's that deadly division that Carpenter credits for the drawing power of Lambs. "There are two types of horror films, one conservative and one liberal, much like politics." he says. "The conservative horror movie says the evil is outside of us and our tribe—demons we have to fight off. That's what the science fiction films of the '50s were all about. The liberal version is that the evil is within our tribe and inside each of us. It strikes a very powerful chord when it's successful. Lambs has struck that chord."

Mark Goodman, with bureau reports


The cell door opens. Into a dank asylum basement steps Clarice Starling, the FBI trainee dispatched by her driven boss to interview the mad doctor. Clang! The door slams shut behind her. Simultaneously fearful and determined, she makes her way down the dark corridor to confront psychiatrist Dr. Hannibal "the Cannibal" Lecter, whose aid she hopes to enlist in catching another serial killer.
Advertisement
Today's Photos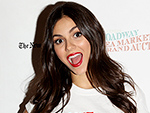 Treat Yourself! 4 Preview Issues
The most buzzed about stars this minute!