People Top 5
LAST UPDATE: Tuesday February 10, 2015 01:10PM EST
PEOPLE Top 5 are the most-viewed stories on the site over the past three days, updated every 60 minutes
She's No Party Animal, but When It Comes to Breaking the Ice, Sandra Stosz Knows No Peer
Piped aboard the 140-foot Katmai Bay last August, Stosz is the first woman ever to command a U.S. icebreaker. And she seems entirely at home in working conditions as noisy as the inside of a radiator being hammered by a few dozen plumbers. The shudder of ice banging on hull penetrates even the enclosed wheelhouse. "I find it mesmerizing," Stosz says above the din. "The sound is comforting to me, like I'm part of the ship."
The typical landlubbers' preconceptions of women at sea may be another matter. "A lot of people think that women captains are burly and heavyset. It was, 'Let's see if she smokes cigars and wears combat boots,' " says Stosz, a nonsmoker with no special fondness for boots. "I feel secure as a person, and I don't need to prove anything." Still, when she spoke recently to the Upper Great Lakes Captains Association, a group of shipmasters, she opened with a joke. "I pulled out a cigar and asked if anyone had a light," she says. "That broke the ice."
Stosz attributes some part of her ability to thrive in a "traditional male area" to the fact that she grew up in a house full of boys. Born in Takoma Park, Md., she is the eldest of four children—and the only daughter—of Max Stosz, a chemical engineer and civilian employee of the Navy, and his wife, Joy, who gave birth to the four children within a period of three years and 10 months.
"We were so close in age," says Sandra. "I played a lot of football." A high school all-American in the discus, Stosz also was regionally ranked as a Junior Olympic swimmer. She lettered in four sports and finished in the top 5 percent of her high school class. Yet, she says, "I'm not the brainy type; studying did not come easy. I got by on drive and determination."
Those qualities came in handy when Stosz enrolled as one of 30 female cadets at the U.S. Coast Guard Academy in New London, Conn., in 1978, just two years after the academy began admitting women. "I was the only female in some of my classes," she says. "I know how to get along with guys. Sometimes you have to be the one to make things comfortable. Either you hacked it or you didn't." Stosz hacked it; she was one of 12 women who stuck it out to win their ensign stripes.
Six years of sea duty followed, including postings on icebreakers that serviced the polar regions and aboard the 180-foot law-enforcement cutter Clover, which patrols the West Coast for drug and fishing violators. Transferred to Washington, D.C., Stosz landed a plum assignment in 1989, when Secretary of Transportation Samuel Skinner—the Coast Guard is DOT's largest branch—selected her as the department's first female military aide. The White House also chose her as a social aide to President Bush. Assisting at official ceremonies and receptions stood her epaulet-to-shoulder with such celebs as Liz Taylor, Lee Iacocca and most of Washington's political elite.
When offered her first command, though, Stosz had no qualms about leaving the capital for Sault Sainte Marie (pop. 15,000), the Katmai Bay's home port in Michigan's Upper Peninsula. "There's nothing like being captain of your own ship," she says. "Our job is to keep the channel open to navigation, to maintain a track like a highway through the ice. Most people think of ice as plate ice—thick, solid stuff that you ram to break through. But what we deal with most is brash ice, lavalike ice that forms and reforms. This ship has a reinforced steel hull with a bubbler system, like jets in a Jacuzzi, forcing out air along the hull so there's no friction. Our propeller acts like a coffee mill and chews those big chunks of ice into little pieces, like Slurpee."
Since the ice-breaking season in the northern Great Lakes can run from November to May, the Katmai Bay is out crunching about 180 days a year. Off-season, the ship maintains lighthouses and does search-and-rescue and training runs. This leaves Stosz little time for a private life. But then, she says, "I don't have this feeling that I've got to get married. Right now, my career is my adventure."
The 16 other members of Katmai Bay's crew profess to find nothing unusual about taking orders from a CO who bakes cakes and shares the results with them. "Her being female is not a factor," says Lt. (j.g.) Greg Maxwell, the executive officer. "When she first came aboard," adds CWO Mike Smith, the engineering officer, "everyone said, 'We got a new skipper,' not, 'We got a new woman skipper.' "
—Dan Chu, Julie Greenwalt aboard the Katmai Bay
Contributors:
Julie Greenwalt.
Winds of 30-plus knots whip the falling snow sideways as the Coast Guard icebreaker Katmai Bay gets underway in the gray dawn, punching its way into the frozen Saint Mary's River separating Lake Superior from Lake Huron, and Michigan from Ontario. But the foul weather doesn't discourage the Katmai Bay's skipper, Lt. Sandra L. Stosz, 31, in the slightest. "How many jobs are there," she asks gleefully, "where you can take a boat out and hit things on purpose?"
Advertisement
Today's Photos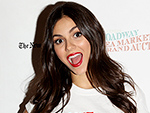 Treat Yourself! 4 Preview Issues
The most buzzed about stars this minute!