People Top 5
LAST UPDATE: Tuesday February 10, 2015 01:10PM EST
PEOPLE Top 5 are the most-viewed stories on the site over the past three days, updated every 60 minutes
Ghost Writer Bruce Joel Rubin Savors Life After Oscar
That head is not filled with the usual screenwriter detritus—Polo Lounge breakfast pitches and Malibu story conferences—but with an inner peace achieved through a spiritual journey to Tibet and India and daily sessions of meditation. Accepting his Best Original Screenplay Oscar at the Academy Awards last month, Rubin, 48, gave conventional thanks to wife and actors—and a nod to a more ethereal influence. His picture, he said, "not only acknowledged the spiritual life but affirmed it."
That quality has turned many Ghosties into repeat customers. "There seems to be a deep spiritual hunger many people aren't aware of," says Rubin. "People ask me why I'm so interested in death. What I am really writing about is life. Death is the key—you cannot know the poignancy of life unless you accept its finality."
That concept intrigued Rubin even as a child in Detroit. The eldest of three children of contractor Jim Rubin and his wife, Sondra, he recalls being "totally aware that people were in pain. Not that I wasn't a happy child—I was. But once, when I was driving with my father, we stopped to see an accident. A little girl was lying on the pavement. She had been crushed by a car and was dying. She was shaking under a stained wool blanket. To this day, I've never been able to wear wool."
When he asked his mother what death was like, "she said, 'You go to sleep and never wake up.' I tried to imagine what it would be like not to wake up and felt a kind of horrible paralysis. But I also tried to imagine forever, and it was wonderful."
To nourish his imagination—if not his morbid inclination—his parents helped him set up a stage behind their two-story brick house. "He was always performing," Sondra recalls. "The first time we took him to the movies, when he was 4, it was The Jolson Story, and we couldn't get him to leave. We had to sit through it again. He remembered 'Sonny Boy' from this movie, and he used it in Jacob's Ladder [Rubin's less successful post-Ghost feature about a haunted Vietnam vet]."
After Mumford High in Detroit and two years at Wayne State, he switched to NYU film school in 1962; his classmates included Martin Scorsese and Brian De Palma. Upon graduation he landed a job as an assistant film editor at NBC News. But in 1966, Rubin quit and set off alone on a trip around the world to seek the wisdom that he says he found in a Buddhist monastery near Kathmandu, and in India. "People come [to Benares] to die by the Ganges," he says. "You watch their bodies burning on the dock; you watch the fish eat their remains. It's something you don't see in America—it changes your perspective."
The following year Rubin returned to New York City, where he met and married art student Blanche Mallins, and he was hired by the Whitney Museum's art-film department. But he eventually decided he would rather write movies than curate them. In 1973 the Rubins and first son Joshua, then 1, headed for the heartland. After Blanche earned her art-education doctorate at Indiana University, they moved to DeKalb. Ill., where she taught at Northern Illinois University and he turned out scripts on spec. In 1980 Rubin finished Jacob's Ladder, then considered unfilmable by Hollywood. Soon thereafter he sold a script that was reworked into 1983's Brainstorm, chiefly known as Natalie Wood's last picture (she drowned before it was wrapped).
But trying to peddle screenplays from DeKalb was frustrating, so in 1984, at Blanche's urging, the Rubins resettled in Hollywood. In between pitching the plot of Ghost and sending around Jacob's Ladder, he banged out Deadly Friend, a 1986 cheapie about a nerd who resurrects his brain-dead girlfriend.
Rubin finally landed a deal to write the Ghost script—and then honed it through more than 25 drafts with director Jerry Zucker. But his determination paid off. Ghost earned him some $500,000 and Jacob's Ladder $1 million—more than enough to build a five-bedroom house in the San Fernando Valley. Rubin was then hired to doctor the scripts of
Julia Roberts
's Sleeping with the Enemy and Goldie Hawn's The Mrs., due out by year's end. The latter job billed out at a hefty $100,000 a week. Joked Rubin: "Every new page is a bush for the house."
To maintain his equanimity in these heady times, Rubin retreats twice a day to his meditation room, which looks out on an old giant sycamore tree. The writer is currently preparing for his directorial debut. He's still writing My Life, which concerns "life and death in an American family. It'll be very grounded. There won't be anything about the afterlife in it." Beyond that, Bruce Joel Rubin won't say boo.
Some called it a romance. Others, a mystery. Still others (derisively), a throwback to the melodramatic, four-hankie "women's pictures" of the '30s and '40s. But whatever it was, Ghost has already topped $216 million in domestic ticket sales, making it one of the Top 10-grossing movies ever. "This crazy, oddball, wonderful movie defies genre," says David Kirkpatrick, president of Paramount Pictures, "and it all came out of Bruce Joel Rubin's head."
Advertisement
Today's Photos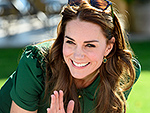 Treat Yourself! 4 Preview Issues
The most buzzed about stars this minute!