People Top 5
LAST UPDATE: Tuesday February 10, 2015 01:10PM EST
PEOPLE Top 5 are the most-viewed stories on the site over the past three days, updated every 60 minutes
Picks and Pans Main: Tube
Past Glories
MTV (Tues., May 21, midnight ET)
B-
Among young fans of rock music, this year's touchstone for hipness is fealty to the group Jane's Addiction. This special is an extensive, choppy preview of the forthcoming 90-minute video by Perry Farrell, the band's singer and aesthetician, and filmmaker Casey Niccoli. The sampler contains a disturbing simulation of street junkies in a drug detox session, concert footage of Jane's. Addiction performing "Ain't No Right," a conceptual treatment of "Classic Girl," and a confrontation between Farrell and rapper Ice-Ton Sly Stone's "Don't Call Me Nigger, Whitey."
Art rock has always been pretty tiresome, a blend of the half-baked and the lumpy, unless the music is good. Fortunately for them, Jane's Addiction can play.
Bravo (Fri., May 24, 10 P.M. ET)
B+
You know that old saw about a guy being busier than a one-armed paperhanger? That's Jordan. Rarely has a musician so revolutionized the playing of his instrument as Jordan has the guitar.
This concert tape from the Montreal Jazz Festival in 1990 showcases his extraordinary technique, which features the most frenetic right hand in the history of guitar. By plucking and tapping the strings simultaneously up and down the neck, he manages to lay down a foundation of chords and simultaneously play notes over the top.
That makes such solo numbers as "Flying Home" sound amazingly full-dimensioned. Although Jordan gets a little sloppy on his own composition, "All the Children," he makes up for it on a warp-speed version of the Beatles' "Eleanor Rigby."
Joined by Charnett Moffet on bass and drummer Tommy Campbell, Jordan tears into a driving set that includes a deep, bluesy version of "Willow Weep for Me" and Marvin Gaye's "What's Going On." At times this innovator even plays two guitars at once.
HBO (Sat., May 25, 10 P.M. ET)
B
In this special, the In Living Color star brings his stand-up act to New York City's Apollo Theater.
It's a set that in attitude and content is more explicitly aimed at black audiences than his Fox TV series is. The topics include selling out to Whitey, rap music, trends in dancing, street toughs, black nerds and people with noxious bad breath. He also heaps further abuse on some people (Whitney Houston, Mike Tyson, M.C. Hammer) who have had the temerity to object to the way they have been portrayed on In Living Color.
Wayans's routines are raunchy, rude, racial and oh, yes, let's not forget, funny.
ABC (Sun., May 26, 9 P.M. ET)
C+
Small town meets outer space in this evocative if ultimately unfulfilling sci-fi film from MacGyver creator Lee David Zlotoff.
The residents of a burg in Oregon elect to resettle en masse as a lunar colony when a toxic spill contaminates their homes.
Dale (Elvis & Me) Midkiff plays a rocket jockey and one of the few outsiders; he's romantically entangled with Cindy (St. Elsewhere) Pickett, a doctor and widow with four kids. Character actor Richard Hamilton plays the community elder.
The movie has excellent special effects depicting low gravity and high tech. We'll never know whether it was the high cost of maintaining that look or the show's desultory drama and sluggish storytelling that led the network to red-light this project. Still, the most intriguing part of the summer is watching the networks clear their shelves of pilots like this that went nowhere.
Fox (Mon., May 27, 8 P.M. ET)
B
Carpathians...that's what the well-heeled neck biters are called in this revamped vampire movie from director Jim (The Big Easy) McBride, in which the thirst for blood is less a contagion that it is an ethnic trait.
Through four generations in the U.S., these Eastern Europeans have evolved to the point that they go for the jugular only when they're fighting or sexually aroused. And because this movie is executive-produced by Dynasty creators Esther and Richard Shapiro, Carpathians also tend to be affluent and elegantly dressed. Most of them, anyway.
The younger set blatantly steals a page from the 1987 vampire film The Lost Boys by riding around on motorcycles in designer punk-rock garb. They have one original touch: Young Carpathians are constantly breaking into music video—meets-Gypsy troupe choreography.
While the female leads (Kim Johnston-Ulrich and Michelle Johnson) are weakly drawn, Harley Venton brings a light touch to the role of the reporter who wants his fellow Carpathians to blend into the American melting pot.
That's complicated because they're being chased around by stake-wielding zealots led by Bo Hopkins, made up like a stern biblical prophet. This movie is mind-blowingly dumb and overconceived but glossy and energetically entertaining.
>Born Issur Danielovitch and Robert Zimmerman, they went on to be prolific, larger-than-hype performers as Kirk Douglas and Bob Dylan. Each is honored this week.
A Salute to Kirk Douglas on CBS (Thurs., May 23, 10 P.M. ET) presents the celebrity-crammed March ceremony at the Beverly Hills Hilton, where the actor received the American Film Institute's Life Achievement Award. As host, Douglas's oldest son, Michael, recalls Kirk once confessing, "I guess I really learned how to act in a wrestling ring."
That college training is clear in the clips from some of his 79 films, including Lust for Life, The Bad and the Beautiful and the recently reissued Spartacus. You see an actor of ferocious intensity, with a flair for the grand gesture, an actor who always leads with his dimpled chin.
Cinemax marks Dylan's 50th birthday on Friday (May 24, 8 P.M. ET) with a showing of Don't Look Back. D.A. Pennebaker's film follows Dylan on his 1965 tour of England. At the time of its release, this documentary was more revelatory—Dylan is shown to have a firm grasp of his ranking on the pop charts—than
Madonna
's Truth or Dare overexposure is now.
The sound from the performances, though, is generally poor. The best music comes in a hotel-room battle of the songwriters between Dylan and Donovan, whom the British press was hailing as "the next Dylan." Dylan, his competitive juices up, tears off a smug but electrifying version of "It's All Over Now, Baby Blue."
More often, you see Dylan granting cryptic press interviews and then chortling over the distorted articles that follow. "I'm glad I'm not me," he comments after reading one story.
So it begins, the mean season for television viewers, a time of reruns, whacked-out specials, failed pilots and rampant boredom networkwise. That means that for the next few months we'll be beating the bushes to find interesting things for you to watch. You in return are expected to read the column with undiminished attention. There will be a Labor Day quiz.
Advertisement
Today's Photos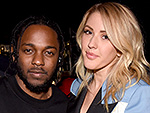 Treat Yourself! 4 Preview Issues
The most buzzed about stars this minute!