People Top 5
LAST UPDATE: Tuesday February 10, 2015 01:10PM EST
PEOPLE Top 5 are the most-viewed stories on the site over the past three days, updated every 60 minutes
A Brave Man Lays His Life on the Line
Morlan O'bryan Heroically Saves Two Children—but May Never Walk Again
As shots rang out, everyone ducked for cover; some, like Morlan O'Bryan, 33, threw themselves on the ground. Then O'Bryan looked up. He saw Stephen's two children—Nebulla, 9, and Joseph, 6—running directly into the line of fire. O'Bryan didn't hesitate. He dove for the youngsters, turning himself into a human shield. But as he pushed Nebulla under his front stall's, he felt "a kick in my back." He had been hit by a 9-mm bullet—a bullet that he believes would have struck Nebulla in the head. "It buckled my legs," he says. "I went right down to the ground."
O'Bryan was the only one in Capen Green hurt that night. The bullet pierced his lower back, injuring his spinal cord. It is not clear if he will ever walk again. Virtually everyone from Nebulla and Joseph Stephen to Boston Mayor Raymond Flynn has told him he is a hero. But Morlan, the father of five young children (ages 2 to 11), doesn't see it that way. "Sure," he says, "I'm proud of what I did. But it was what any father would do. I was just trying to help two little kids, that's all."
To have done nothing, he adds, would have been worse. "If I had left those two kids and they got shot," he says, "it would have been like a living hell." Remarkably, he harbors no ill will toward the street toughs, still at large, who shot him. "Forgiveness is better," he says. "Those kids don't know nothing about family, the love of a father. If I could talk to them, I would tell them to put down their guns and stop killing."
O'Bryan and his wife, Loudalia, 30, a housekeeper at the Parker House hotel, bought their home in Dorchester for $89,000, with the help of a first-time homebuyers program sponsored by her union and their church, just four weeks before the shooting. The prefab town house had been their dream since they came to Boston from the Virgin Islands in 1984. At first he redeemed bottles and cans. Then in 1986 he found a job in the Quincy shipyards as a pipe fitter. When the shipyards closed down, he began working in a warehouse, saving every cent he could for the down payment. The house meant so much that the O'Bryans showed up at the closing two hours early. "I was feeling so glad, so proud," he says. "Seven years of workin' and sweatin', and finally I felt like I set up a foundation my kids could build on."
Now he is in danger of losing everything. "It's so unfair," says his neighbor Susan Stephen. "We're hardworking people who finally got the American dream, all of us. I don't want to see this man—this family—lose their house, their piece of that dream because of this shooting." She has established a fund, now totaling $30,000, to help defray his expenses, including those at University Hospital's New England Regional Spinal Cord Injury Center. His doctor, Murray Freed, director of the center, says if anyone has a chance to recover, it is O'Bryan. "He's a most unusual person," Freed says. "He suffered a catastrophic injury, yet he harbors no hate. I've been taking care of patients like this for 35 years, and I've never seen another one like him."
JOE TREEN
S. AVERY BROWN in Boston
Contributors:
S. Avery Brown.
APRIL 26 WAS A WARM SPRING EVENING, and a dozen residents of Capen Green, a new subdivision in the Dorchester section of Boston, were out in front of their houses enjoying the weather. Suddenly five teenagers came running around the corner chased by four others. One of the neighbors, Susan Stephen, spotted the danger first. "Guns!" she screamed. "They've got guns!"
Advertisement
Today's Photos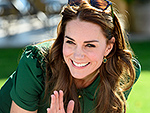 Treat Yourself! 4 Preview Issues
The most buzzed about stars this minute!