People Top 5
LAST UPDATE: Tuesday February 10, 2015 01:10PM EST
PEOPLE Top 5 are the most-viewed stories on the site over the past three days, updated every 60 minutes
Picks and Pans Main: Tube
Viewer's Choice


Then there's director David Lynch, still conjuring airs of mystery around his canceled Twin Peaks. He wouldn't show reviewers tapes of its final, two-hour episode. But we do know that Cooper and Truman (Kyle MacLachlan and Michael Ontkean) will venture to the Black Lodge, that den of iniquity, for a final confrontation with Windom Earle (Kenneth Welsh). Then the dream is over. Wake up, Laura.

CBS (Wed., June 5, 8:30 P.M. ET)

D+

Cleavon Little stars in this failed sitcom pilot in which a shell-shocked couple, Jeffrey D. Sams and Jackie Mari Roberts, have triplets. On top of that, his father (Little) and her mother (Emily Yancy), two bitterly antagonistic in-laws, announce their intention to move in and help out.

That premise starts a flood of diaper jokes and other rank humor: "Poor Angie, what a challenge. Three mouths and only two hooters." Little has series potential, but not in this show, which is played as artificially as a nursery-school Christmas pageant.

PBS (Fri., June 7, 9 P.M. ET)

C

Kevin (Wiseguy) Spacey stars in this well-intentioned, overstuffed bioflick about lawyer Clarence Darrow (1857-1938). The American Playhouse production follows the famed defense attorney over 30 years, covering such cases as the Leopold-Loeb murder trial and Darrow's own little-known trial for jury tampering.

Spacey (see story, page 53) gives a hearty but not very convincing performance. While he affects the standard Darrow bowed posture, too many of his eager facial mannerisms and gestures seem contemporary. And while no film since Warren Beatty's Reds has worn pro-labor sympathies on its sleeve so proudly, the script is too thick and un-involving to be effective as either propaganda or entertainment.

The project, which also features Rebecca Jenkins, Chris Cooper and Paul Guilfoyle, succeeds in portraying its protagonist as a man of wit, eloquence and compassion. But the one-man stage show Henry Fonda toured with in 1974 accomplished the same thing much more succinctly.

A&E (Fri., June 7, 10 P.M. ET)

C+

The fourth in a series of big-name British benefits for Amnesty International, this comedy concert features a reunion of Peter Cook and Dudley Moore doing some of their Beyond the Fringe routines, including the one-legged Tarzan.

John Cleese and Michael Palin also reprise their dead-parrot sketch from Monty Python in a surprising fashion. British comics including Robbie Coltrane and Lenny Henry act out other old Python routines, such as the frog-laden chocolate sampler. (These amphibious creatures figure prominently in English humor for some mysterious reason.) The Spitting Image puppets are on hand to spoof the royal family.

The major problem is that too many of these routines are familiar. And the "greatest hits" concept rarely works in comedy, since all the punchlines have been prepunched.

HBO (Sat., June 8, 11 P.M. ET)

B+

Garry hasn't been working a lot since his cable series went off the air a year ago. That's good, since he shows up for this special loaded with fresh material and eager to impress.

Instead of taking that old perplexed Prozac pose, the new Garry is sunny and animated as he pinballs through a routine that takes in the reality show Cops, Bob Dylan at the Grammies, Aerosmith's Steve Tyler at the dentist, and Saddam Hussein. Garry's timing is sharper than cheddar, particularly in a bit about taking a trip with a girlfriend to Hawaii ("the most romantic place in the world to have a fight").

The grade gets bumped up a notch because the Shandman steps right up to the microphone and starts cracking wise, without indulging in one of those contrived set pieces that begin most cable stand-up specials.

PBS (Mon., June 10, 8 P.M. ET)

B-

The Adventure series' season opener presents the first expedition to try to take dog-pulled sleds to the summit of Mount Logan, Canada's highest peak. Dogsledders Joe Runyan and Rick Atkinson and mountaineer Jon Waterman each lead a team of eight dogs up the forbidding 19,524-foot peak.

When you see these canines straining to pull a load uphill in heavy snow, you understand why no one has ever tried this feat before. The trio's travails are intercut with grainy footage of the eight-man team that amid greater hardships—but with no dogs—first climbed the mountain in 1925.

There's too much preparation and low-altitude anticipation. But once the adventurers get going, you gain respect for both men and beasts. Offering encouragement, you don't know whether to shout "Excelsior!" or "Mush!"

Fox (Mon., June 10, 8 P.M. ET)

C-

In a pointless remake of the 1952 suspense film Don't Bother to Knock, Kim (When He's Not a Stranger) Myers takes the Marilyn Monroe role as the deeply disturbed teen who gets a job baby-sitting at a hotel. You know the plot has been updated mostly because there are punk rockers and three-card-monte dealers gratuitously placed on the periphery.

Director Rick Berger tries to make the mood ominous before there is any rationale for doing so, and the whole film is a long buildup to disappointment. It will never scare you, only make you feel squeamish.

>INTO THE MYSTIC

SPIRITUALISM IS THE ORDER OF THE night on Wednesday (June 5) on PBS. The Doors of Perception (8 P.M. ET) looks at drugs, religion, meditation and other methods man has pursued to expand or alter his consciousness, to achieve transcendence. This, the final episode of the defunded Smithsonian World series, is fittingly poetic, disjointed in focus and visually impressive. Then the ubiquitous Bill Moyers convenes a symposium of religious figures, including the Dalai Lama and Audrey Shenandoah, an American Indian tribal elder, for Spirit and Nature (9 P.M. ET), a wide-ranging though ultimately soporific discussion of our sacred responsibility to protect the environment.


Some things that stand out from the week's tube torpor aren't available to review. Most are live shows. Michael Jordan of the Chicago Bulls makes his first appearance in the NBA championships as NBC begins broadcasting the finals on Wednesday (June 5, 9 P.M. ET). Except for two Sunday afternoon games, the best-of-seven series will be played in prime time. ABC begins its In Concert '97 music series Friday (June 7, midnight ET) with a head-banger assault featuring Poison, Slaughter and the Bulletboys. On Monday (June 10, 9 P.M. ET) James Brown has a live pay-per-view show. For $19.95, you get the Godfather of Soul and guests M.C. Hammer, Vanilla Ice and Quincy Jones.
Advertisement
Today's Photos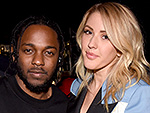 Treat Yourself! 4 Preview Issues
The most buzzed about stars this minute!