People Top 5
LAST UPDATE: Tuesday February 10, 2015 01:10PM EST
PEOPLE Top 5 are the most-viewed stories on the site over the past three days, updated every 60 minutes
Picks and Pans Main: Screen
New on Video
Sally Field, Whoopi Goldberg, Elisabeth Shue, Kevin Kline
Like pro wrestling, soap operas do such a good job of self-parody that they're tough to make fun of. Not impossible, though, as this consistently witty, lively comedy proves.
Something like a cross between All About Eve and Mary Hartman, Mary Hartman, its satire makes a feint at the jugular but mostly concentrates on the silly bone.
Field is an aging soap star, on The Sun Also Sets, whose off-camera histrionics match her character's nonstop tribulations. The show's main writer is Goldberg, effective in a straight-woman role, while Shue (The Marrying Man) is a neophyte who breaks into the show's cast. Kline is an old boyfriend of Field's whose career has plummeted so far that he is doing dinner-theater performances of Death of a Salesman.
Cathy Moriarty and
Teri Hatcher
are members of The Sun Also Sets cast who are coveting Field's star status. Garry Marshall (director of such films as Pretty Woman and The Flamingo Kid), in a rare acting role, is raucously funny as a programming executive who says in dismissing an idea, " 'Depressing' and 'expensive.' Those are two of my least favorite words. 'Peppy' and 'cheap.' Those are my favorite words."
So on-target are these actors, the direction of Michael (Some Girls) Hoffman and the writing of Robert (Steel Magnolias) Hailing and Andrew (The Freshman) Bergman that they offset the awful Robert Downey Jr., who is to movies what a black hole is to light. As a lust-ridden producer, he manages to be grating, excessive and boring.
Still, Field basks in clichés within clichés, gushing, "It's always such a genuine thrill" when she wins an award. And she's sport enough to spit out the indignant line, "Even for an actor, you're an egomaniac." Goldberg earns some dry laughs, rejecting an idea that Field's character be rendered comatose: "Actors don't like to play coma. They feel it limits their range."
Harling and Bergman wrap things up in a flurry of implausibilities involving The Sun Also Sets cast that is worthy of the loony subculture they're writing about. The soap opera universe is, after all, one where "wretched excess" is the highest compliment and where everything comes to he/she who waits—most likely before the next commercial too. (PG-13)
Gabrielle Anwar, Cliff Robertson
Resolutely can-do to a fault, this is one of those Disney films in which even the horses aren't naysayers. It is based on the life of Sonora Webster, a rural Georgian who was 19 when she joined a carnival act in the early '30s where she rode horses off a 40-foot platform into a diving tank.
As Webster, the English-born Anwar is poised, cute and reminiscent of the young Jodie Foster in the pluck department. Other than Robertson, as the curmudgeonly proprietor of the "diving girl" act, though, nobody gives her much support.
The script, by music-video director Oley Sassone and producer Matt Williams, a Cosby Show writer, has a Disney-o-matic, prefabricated feel. Anwar first deals with the standard-issue bullying schoolmates and mean aunt, then strolls into an instant romance with Michael (Longtime Companiony) Schoeffling, playing Robertson's son.
The determination Anwar shows in learning to do the stunt may inspire the youngsters, but the dialogue sure won't: "Manure is my specialty," says the glib Anwar when Robertson offers her a job as a stable hand; "I can believe it," he replies.
Webster's real story was also more interesting after she was tragically injured in a diving accident, yet continued her career. The movie ends after her first postaccident triumph.
For humane reasons, the actual dives are done partly by puppets—no horse jumped more than 10 feet—and director Steve (Warlock) Miner's editing and perspective tricks can make them look only so spectacular.
And don't be surprised if you get an impulse to go out to the lobby for a bag of oats and a few lumps of sugar, since Miner likes to shift his camera to give the audience the horse's point of view.
There are worse things for a film than being routine, however. Horses and young ladies having the affinity they do, the film should please half the under-15 crowd. Adults can spend the minutes contemplating how hard it is to see Robertson without wanting to go make a long-distance phone call. (G)
Susan Sarandon, Geena Davis
Any movie that went as far out of its way to trash women as this female chauvinist sow of a film does to trash men would be universally, and justifiably, condemned.
Certainly far too many movies have demeaned women in far too many ways. But it's hard to think of one whose only reason for existing was to make all women look dishonest, dumb, untrustworthy, helpless, brutal, insensitive and/or generally inhuman.
Every male character in this film fits at least one of those adjectives, with the possible exception of a cop played by Harvey Keitel, who is most notable for his dereliction of duty. He is a state policeman who chases Sarandon and Davis after they have killed an attempted rapist; they not only run away in panic but rob a store at gunpoint, lock a highway patrolman in the trunk of his car in the middle of the desert and endanger many people's lives.
The movie portrays Sarandon and Davis as sympathetic. Davis is playing hooky from a cheating husband, while Sarandon has a sadly gullible boyfriend who tries to bail them out of trouble as they wander the Southwest. The music and the banter suggest a couple of good ole gals on a lark; the content suggests two self-absorbed, irresponsible, worthless people.
First-time screenwriter Callie Khouri mistakes cruelty for camaraderie and passes this kind of stuff off as snappy dialogue: "Idn't it beautiful?" "Sump'n else, all right." But she has some excuse for participating in the man-bashing, being a woman. Director Ridley (Alien) Scott comes across as a gender quisling.
The end result is to make Sarandon and Davis seem stupid and incapable of love. While the film strives ineptly for a Butch Cassidy feeling, the ending is especially embarrassing: The two stars, having decided that driving off a cliff into the Grand Canyon is better than facing a world with men in it, are caught in a midair freeze-frame. They seem gleeful, as if they are proud of having caused such headaches for their car-insurance company, but all they have accomplished is to put a mindless end to a mindless movie. (R)
>MERMAIDS: SO FINNY YOU'LL FORGET TO LAUGH
IF QUIRKINESS CAME BY THE POUND, NOBODY COULD LIFT this movie. Cher is a free-living mother of two daughters; one, Winona Ryder, won't let being Jewish deter her from wanting to be a nun. There's fun in Ryder's stream-of-consciousness voice-overs as she faces a teenage trauma: an embarrassing mother. Bob Hoskins, as Cher's nice-guy beau, is likable. The film lapses into morose melodrama too often, though. This film is better playful than poignant. (Orion)
Wild Hearts Can't Be Broken is an also-ran in the history of horse movies. But it does encourage a nod to such cinematic steeds as Trigger, Champion, Topper and Tony, who never got the star vehicles they merited; to equine TV personalities Flicka, Fury and Mr. Ed; and to the horse who put up with Bob Goldthwait in Hot to Trot. But here's a list—can you stomp five times?—of the top horse-centered features: National Velvet (1944), with Elizabeth Taylor and Mickey Rooney; The Black Stallion (1979), with Rooney and Kelly Reno; Sorrowful Jones (1949), with Bob Hope and Lucille Ball; The Red Pony (1949), with Robert Mitchum, and A Day at the Races (1937), with the Marx Brothers. While The Misfits (1961), with Marilyn Monroe and Clark Gable, had lots of manes and hooves, it was about horsing around of a different sort.
Advertisement
Today's Photos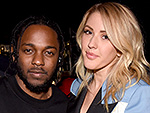 Treat Yourself! 4 Preview Issues
The most buzzed about stars this minute!