People Top 5
LAST UPDATE: Tuesday February 10, 2015 01:10PM EST
PEOPLE Top 5 are the most-viewed stories on the site over the past three days, updated every 60 minutes
No Tackling Dummy
After Banging Heads in the Nfl, Brian Bosworth Hits Hollywood


He of massive neck and concrete pecs, the Patrick Swayze of the clean-and-jerk set, admits that when he first faced a Panavision camera last summer he was, ahem, nervous. Says Bosworth: "I could have laid some serious tracks in my white Hanes."

Looking smaller and more chiseled than he did in shoulder pads and helmet, Bosworth, 26, recently nibbled watermelon slices in his suite at a Santa Monica beachside hotel that he has shared with his high school sweetheart, Katherine Nicastro, for the past year. Says Bosworth of his debut onscreen as Joe Huff, your basic cop-with-an-attitude: "I wanted to be seen as somebody cool—somebody everybody wants to like."

Critics and moviegoers soon blitzed that notion. Stone Cold got a lukewarm reception at the box office (a paltry $2.8 million its first May weekend) and some frosty reviews ("full of unrelenting sadism, sleazy posturing and ludicrous dialogue," complained the Los Angeles Times's Michael Wilmington).

But hey, none of that stuff is taking Bosworth out of the play. After all, who remembers Arnold Schwarzenegger's first movie, 1969's Hercules in New York? "I knew on the first one a lot of people would think it was just another athlete turned actor movie," says Bosworth. "But I think those who saw it came away energized and appreciative." Stone Cold director Craig Baxley has faith in his star. "This guy is on his way," he says. "He's funny and astute, and he'll be crossing into the same territory Schwarzenegger crossed into."

In Bosworth's case the transition has been a natural one. "Football was just entertainment," he says. "The rawest, most barbaric form of entertainment."

The fledgling actor claims that he has shed the radical Boz persona—a kind of pumped-up, punked-out Dennis the Menace who would do anything and say anything to get attention. His body became as large as his ego. Bosworth was banned from playing in the 1987 Orange Bowl game for taking steroids. "That character died when I retired from football. The Boz was really a one-dimensional person," says Bosworth, who prefers scuba diving alone and watching comedy and drama flicks with Nicastro to hitting the Hollywood party scene. "I've lived here 14 months, and I think I've gone out to clubs twice." Bosworth's father, Foster, a retired Irving, Texas, factory worker, agrees. "In public Brian is whatever he wants to be. At home he's just Brian. He's a regular kid."

A class clown while growing up with two older sisters in Irving, Bosworth never got closer to the dramatic arts at MacArthur High School than buying a ticket at the local movie house. Still, muses his father, "he was always interested in being some kind of entertainer, with football just being a stepping-stone."

Although Bosworth graduated from Oklahoma in 1987, he forfeited his last-year eligibility and signed on with New York City sports agent Gary Wichard, who put him in a supplemental NFL draft and landed him a 10-year, $11 million deal with the Seattle Seahawks. Wichard also dreamed of producing movies and was looking for a new young stud to be the next throw-'em-through-the-window wonder. In Bosworth he saw a fresh and funny outrageousness that he was convinced would click onscreen.

While Bosworth went to war on the gridiron, Wichard fought his own battles in Hollywood boardrooms. The plan was for Bosworth to make movies while playing ball. At first he nailed a small part in an episode of the HBO football sitcom, 1st and Ten, along with commercials for deodorant and athletic shoes. He had all the acting skills of a tackling dummy. "I remember when he did that HBO show," says his father. "When I see that tape, I'm still rolling on the floor with tears in my eyes, laughing. He was terrible."

Things looked even worse after debilitating shoulder injuries limited Bosworth's playing time to only half of the Seahawks' 48 games over three seasons. He had no choice but to announce his retirement from football last summer while shooting Stone Cold. Even though the movie is getting the cold shoulder, there's no chance he'll be tackling football again. "If you can miss getting up in the morning and running into a wall, I miss playing football," he says. "I'll never be a frustrated athlete."


WHEN BRIAN BOSWORTH WAS A fearless, go-for-the-throat All-America linebacker at the University of Oklahoma in the mid-'80s, wearing a gold earring and sporting a multicolored Mohawk, he said he wanted to hit gridiron adversaries so hard that "snot came out of their noses." Well, sure. But these days the "Boz," as he styled himself, has a more formidable and frightening target—showbiz.
Advertisement
Today's Photos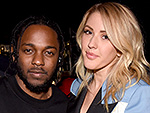 Treat Yourself! 4 Preview Issues
The most buzzed about stars this minute!