People Top 5
LAST UPDATE: Tuesday February 10, 2015 01:10PM EST
PEOPLE Top 5 are the most-viewed stories on the site over the past three days, updated every 60 minutes
Picks and Pans Main: Screen
New on Video
Julia Roberts
, Campbell Scott
It's really integrity, after all, that means never having to say you're sorry.
This intelligent tearjerker is inevitably reminiscent of Love Story, the 1970 Ryan O'Neal-Ali MacGraw movie about a young woman who dies of cancer. But Dying Young is braver, tougher, more willing to challenge its audience—and better acted.
Director Joel (Flatliners) Schumacher and first-time writer Richard Friedenberg burden themselves with an ending that seems tacked on. Even Roberts's and Scott's acting is less convincing in their final scene. But in spite of that unsatisfying element, this is an upsetting, moving film—not one for the weak of stomach, mind or heart.
Scott, a leukemia patient driven to anguished desperation by the pain and loneliness brought on by chemotherapy treatments, more than fulfills the promise he showed in Longtime Companion. As the woman Scott hires to see him through bouts of disabling sickness, Roberts gives a most human, humane performance, though she could skip the naive-young-woman-in-over-her-head roles for a while. Schumacher shoots much of the film in close-up, without background music. He's relying on the faces of his two stars to convey the story of pain, fear, confusion, empathy and finally love. And Roberts and Scott know their way around a nuance; they remain sympathetic figures, even though the two actors have obnoxious moments.
They both quietly defuse the pathos of their too-bad-to-be-true situation. Roberts, for instance, brings out the matter-of-factness, not the hysteria, of her line "Do you know what it's like for me every morning to wake up and look to see if you're still alive?"
This is mostly a two-character movie, but when Roberts and Scott leave San Francisco for a Mendocino beach house, they do meet Vincent D'Onofrio, as a handyman, and Colleen Dewhurst (Scott's real-life mother), as owner of a winery. D'Onofrio nicely balances his never-resolved lust for Roberts with basic decency, and the redoubtable Dewhurst overcomes an embarrassing tea leaf—reading scene to create an appealing figure.
The film was adapted from a novel by Marti Leimbach that ended differently. The difference isn't the problem though. It's that the movie's climax seems inconsistent with the characters' behavior—and the tone of honesty Roberts and Scott have established. The film is most telling when it says, as it does throughout: These are overwhelming, maybe insoluble problems of life, death and identity that can't be conquered, only dealt with a minute at a time. (R)
Bill Campbell, Jennifer Connelly
Whoooooooooosssssshhhh! Hissssssssss! Smooehhhhhhh! There hasn't been this much enjoyable, good-spirited adventure bunkum and romantic hokum around since the last time Harrison Ford got his leather jacket out of mothballs.
Campbell (TV's Dynasty) is the right shape of hunk to play the phlegmatic '30s test pilot who gets excited only about his actress girlfriend, Connelly (The Hot Spot), and fast planes—not necessarily in that order.
He becomes the Rocketeer after he and his mechanic, Alan Arkin, stumble on a top-secret rocket-propelled flying pack being fought over by the FBI and some shady villains. That pits them against Timothy Dalton, as a swashbuckling actor involved with the real bad guys—the Nazis. But wait! The good guys have Howard Hughes on their side—in the dashing days when he was inventive and cut his nails.
This is Joe Johnston's second film as director. (Honey, I Shrunk the Kids was first.) A Lucas-Spielberg protégé, he stages opening and closing sequences that are fast, colorful and clever enough to rank with the Indiana Jones or James Bond series.
In between, the repartee isn't what it might have been. Writers Danny Bilson and Paul De Meo, whose biggest previous credit was as executive producers of TV's The Flash, settle for piling up the slang: "The son of a bitch fly-boy hangs one on my kisser, and you let him waltz."
The casting, sets and period details are great fun though. Campbell and Connelly, a couple offscreen, play stalwart hero and resourceful heroine straight. Dalton, in a role that could have been modeled on rumors of Errol Flynn's Nazi sympathies, brings out the delectable qualities of evil. Arkin sends up the earnest sidekicks in '30s films; even his too-midwestern accent is funny.
Terry O'Quinn, as Hughes, looks much like the designer-producer did in his younger days. There are snappy Clark Gable and W.C. Fields impersonations. A clarinet-playing bandleader at a nightclub looks a lot like Artie Shaw. (Shaw's record of "Any Old Time," with Billie Holiday's vocal, is on the sound track.) An actor billed as Tiny Ron, who plays Dalton's henchman, is made up to resemble Rondo Hatton, the hulking menace in many '30s and '40s films. Even Campbell's rocket pack is only a slightly higher-tech rig than the glorified Thermos bottle worn by the actors who played Commando Cody in '50s serials.
All these nostalgic inside jokes should roundly entertain older members of the audience. Campbell's zooming around, lots of fiery effects and Hiro Narita's photography should more than hold the youngsters' attention.
Everyone can relax into the serene lack of complexity in the good-versus-evil plot and the bittersweet realization that they don't, anymore, make many uncompromised, full-time heroes whose idea of strong language is "You scared the living heck out of me!" (PG)
Beverly D'Angelo, Niall Byrne
It's hard to see the point of this movie, set in Ireland and directed by Neil (Mona Lisa) Jordan, unless it's to offer a forum for about 187 renditions of "Stardust."
The most pleasing of them is sung during a party by D'Angelo, an American actress performing in a play in Dublin. Her mysterious visits to the beach in a nearby village beguile young Byrne, who courts her in between arguments with his musician father, Donal (The Dead) McCann.
There are enigmatic scenes involving caged animals, nuns, an old couple and incest, an idea pursued past the point of being a mere quirk. Jordan's script tends to the cryptic too. Byrne says, "I'm missing something. But I don't know what it is. If you're missing something, you should know what it is." Later, he expands on this idea: "I knew, but I didn't know I knew."
Byrne's pursuit of D'Angelo and his friendship with Lorraine Pilkington, a girl his own teen age, often take place in dim places, which suits the mood.
You'll end up, anyway, knowing the opening lines to "Stardust": "Sometimes I wonder why...." (Unrated)
>GOODFELLAS: MOB GRUEL DIRECTOR MARTIN SCORSESE BRINGS HIS VAST TALENT AND such actors as Robert De Niro, Joe Pesci and Ray Liotta to this story of the machinations of a scummy bunch of gangsters. It's like bringing bolts of fine silk to a pot-holder bee. There's no sense of tragedy because most of the frequent and graphically rendered violent incidents happen only to insignificant people who deserve their fates. After a while you just wish a building would fall on everybody. (Warner)
Alan Arkin is such an idiosyncratic actor, working to make each of his characters unique, that he's interesting even in bad movies—think of the recent Coupe De Ville. And he doesn't pale by comparison in better company either—think of the new The Rocketeer, Havana, Wait Until Dark, The InLaws. Here's to those who raise the level of whatever they're involved in.
Advertisement
Today's Photos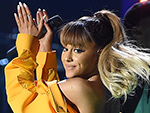 Treat Yourself! 4 Preview Issues
The most buzzed about stars this minute!