People Top 5
LAST UPDATE: Tuesday February 10, 2015 01:10PM EST
PEOPLE Top 5 are the most-viewed stories on the site over the past three days, updated every 60 minutes
Picks and Pans Main: Song
Prime Cuts
Along with junk bonds, arugula and power ties, Huey Lewis is approaching superannuated status as a remnant of the '80s.
It's not easy suggesting Huey is past his prime, especially when the Bay Area rocker hit the big time so late in his career. But the reality is that Lewis has had one, maybe two decent records sprinkled with catchy riffs and plenty of good time fun. On this sixth album, he and his band come up blank trying to create something as infectious as the tunes that got him to the lop of the heap in the firs I place.
There are traces of the hitmeister behind such car-driving classics as "I Want a New Drug" and "If This Is It." This album's "It Hit Me Like a Hammer" has shoo-bop backup vocals and hummable hooks. The working-stiff anthem "Couple Days Off," with a squad of past and present San Francisco '49ers yelling the title al opportune times, will please fans who like the harder-edge Lewis. The mix, though, is diluted with bland rock—"That's Not Me," for instance. Lewis even tries to throw in cutesy-funny lyrics to break up the monotony on "Best of Me": "Tried to Mary Lou you/ Peggy Sue you/ Right outta my mind."
Lewis said in a recent interview that he didn't feel the pressure of being the hot band of the moment anymore, so he could just go out and play music. Thai's all well and good, but if we're to be convinced that the heart of rock and roll still beats in Huey, he needs to come up with some better material. Otherwise, he threatens to become just old News. (EMI)
Lorrie Morgan
The fact that she used to tour with George Jones isn't the only thing Morgan has in common with Tammy Wynette. Like Wynette, Morgan is a country singer with a consistently regretful, almost acrid edge to her voice; neither of them, anyway, is likely to revive Donna Fargo's "Happiest Girl in the Whole U.S.A."
This is Morgan's second album, and while it will be hard put to match the commercial success of her 1989 solo debut, it does include a version of the old Little Anthony hit "Tears on My Pillow" that's full of pop poignancy, the relatively upbeat "Except on Monday" and a slick version of "A Picture of Me Without You," which is not only an old Jones hit but was cowritten by Tammy's current husband, George Richey. The less said about the corn-ball Morgan-Dolly Parton duet, "May the Best Woman Win," the better.
Morgan in any case has shown those hits off her first album weren't merely a sympathy vote because of the then recent death of her husband, Keith Whitley. She's a major-league country performer. (RCA)
Bessie Smith
It has been nearly 70 years since these incomparable blues were recorded, but disappointment and indignation have a long half-life. Smith sounds as vibrant, as defiant and as aflame with playfully righteous rage as she must have been when she made these records in 1923—24.
There are more than two hours of music on this two-CD set, and the tone is too unvaried to listen to both straight through. Few pop singers have been as musical or witty as Smith, though, and the songs include blues classics by such composers as Lovie Austin, Alberta Hunter and Clarence Williams, who also played piano for Smith.
The tunes range from familiar—"Down Hearted Blues," "Baby Won't You Please Come Home"—to the relatively unknown "Nobody in Town Can Bake a Sweet Jelly Roll Like Mine" and "Aggravatin' Papa." Anyone who doubts Smith's genius need only listen to her subtly bitter, ironic delivery of "Outside of That": "He blacked my eyes/ I couldn't see/ Then he pawned the things/ He give to me."
Williams's and Fletcher Henderson's pianos are guttier support for Smith than the rooty-tooty reeds that showed up occasionally (though Don Redman, later a great big-band arranger, was her frequent clarinetist). Her voice, however, carries clear and strong across the technology of her era to today, remaining one of the great pleasures of popular music.
Don't look in this set for such Smith classics as "Nobody Knows You When You're Down and Out." This, however, is only the first installment of a projected eight CDs of Smith records. They are part of the admirable Columbia/ Legacy Roots 'n Blues series of CD reissues. (Columbia)
Julian Cope
Ah, excess! That quality, the very essence of many rock songs, still stokes the inferno in Cope's restless mind.
On his fifth solo album, he doesn't try to play the loudest, wildest music in history; he just overdoes everything else. Bombarding listeners with 18 songs, Cope offers 83 minutes of eccentric music, all set to a loose whirl of guitars, drums and keyboards.
His most Cope-ious, at times humorously passionate liner notes explain each song, with childlike parables, diatribes and quotes by disparate sources—from Lenny Bruce to Princeton politics professor Alan Ryan.
Other performers sing about the destruction of the environment, but for Cope it appears to be a personal obsession, as if every drop of acid rain burns a hole in his heart. He links most of the songs to a vision of a pollution-infected goddess he dubbed "Peggy Suicide."
Despite the punning allusion to Buddy Holly, the album owes most of its musical inspiration to the late '60s. Cope's deep, trippy delivery makes him sound as if he's vying with Oliver Stone for president of the Jim Morrison fan club. Many melodies are dressed in a flowing swath of electric guitar, not the finely tailored 1991 style.
At times, the music and lyrics combine to deliver a message. "Safe-surfer" interweaves an edgy guitar duet, a musical equivalent of troubled lovemaking, with pillow talk of a sinister lover who won't wear a condom.
Cope, ex-leader of the underground British band the Teardrop Explodes, usually avoids the lightweight pop songs that dominated his past solo albums. Perhaps as a tease to those who liked his old style, he waits till the 14th track to deliver "Beautiful Love," the only truly chirpy new number, inspired by swimming with dolphins.
Like many double albums, this one probably could be condensed into a tighter normal-length release. Then again, lack of restraint doesn't always lead to mere weirdness. It can—this is a case in point—generate refreshing music. (Island)
Various artists
Like inhabitants of an overcrowded space station, the Grateful Dead and their tie-dyed following seem to blissfully exist outside the world as we know it. While the band tours incessantly and Dead concerts are almost always sellouts, many people just shrug and say, "Who cares?"
Yet not everyone, as this tribute to Jerry Garcia and his aged merry men attests, feels so indifferent. Fifteen hacks by guest artists, including sometime Dead keyboardist Bruce Hornsby and Suzanne Vega, have reinterpreted Dead classics.
By covering the songs, these performers are indirectly exposing their fans to the original, if antiquated, Dead sound. Strangely, though, most of the tracks are played close to the original versions, as if to avoid sacrilege.
There are notable exceptions. Burning Spear offers a silky, reggae-inspired lake on "Estimated Prophet," a Bob Weir song that went nowhere on the Dead's Terrapin Station album. Jane's Addiction delivers a farflung but creative version of "Ripple," using a persistent jungle drum rhythm and crunching guitars. Other fun cuts include Dwight Yoakam doing the Dead's signature song, "Truckin'," and the Indigo Girls' gorgeous camp-fire rendition of "Uncle John's Band."
There's not enough risk-taking to give the Dead's music new perspective. But the album does cut into the druggie haze hovering over the band. Part of the proceeds goes to two San Francisco environmental groups, the Rainforest Action Network and Cultural Survival. (Arista)
>"Can't Stop Wanting You" Paul Brady
High-current Celtic soul from a talented Irish import whose voice sounds like a cross between Bruce Hornsby and Van Morrison. (Fontana/Mercury)
"Men" The Forester Sisters
The country siblings have fun with a can't-live-with-'em, can't-live-with-out-'em lament. Two of 'em—Robert Byrne and Alan Schulman—wrote the tune. (Warner Bros.)
"I Know You Will" Peter Holsapple and Chris Stamey
Two ex-dBs team in a pop song so euphoniously diaphanous it could make the Sugar Plum fairies weep. (RNA)
Contributors:
Andrew Abrahams,
Ralph Novak,
Michael Small.
Huey Lewis and the News
Advertisement
Today's Photos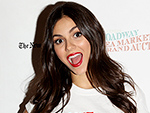 Treat Yourself! 4 Preview Issues
The most buzzed about stars this minute!