People Top 5
LAST UPDATE: Tuesday February 10, 2015 01:10PM EST
PEOPLE Top 5 are the most-viewed stories on the site over the past three days, updated every 60 minutes
Picks and Pans: Pages
New in Paperback
Jim Morrison is the most overrated performer in the history of rock and roll." So begins one of the assassinatory assessments in this wildly subjective ranking of the 50 worst singles and albums in the rock canon.
These are clearly two guys itching to start a fight. Make that a war. Their sweeping condemnations are all the more controversial because they pick on well-known, successful musicians. After all, they reason: "Any schlub can put out a wretched record."
So Guterman, a Brookline, Mass.—based rock writer, and O'Donnell, a New York City publishing house editor, have placed radio staples like Glenn Frey's "The Heat Is On," Harry Chapin's "Taxi" and the Rolling Stones' "Emotional Rescue" on their execrable singles list. No problem there.
But wait. Eric Clapton's "Wonderful Tonight"? And fellas, the first minute of Grand Funk Railroad's remake of "The Loco-Motion," before it spun out of control, was one of the most sublime moments in '70s rock.
On the album side, you may agree with including, say, REO Speedwagon's Life as We Know It or Starship's Knee Deep in the Hoopla. But U2's The Unforgettable Fire and the Moody Blues' Days of Future Past? And how could a list of 50 atrocious records cite the Grateful Dead only once?
While the prose is zippy, it strains. Nick Lowe's album, Pinker and Prouder Than Previous, is described as "disappointing as pulling a used Kleenex out of a pants pocket that you thought had money in it."
Still, there's fun and argument fodder in these pages. (Citadel, paper, $I4.95)
by Andrew Vachss
Vachss continues his fictional slow train through the hell of child abuse in this sixth novel featuring Burke, the ex-con hijacker and occasional private investigator.
Burke, who has a soft spot for kids and a hard glance for everything else life offers, never hunts child molesters. Instead, they make their way to him, in cases that end up in his hands willy-nilly. Then he emerges as a pedophile's darkest nightmare, working beyond the law, in the safe confines of his own sinister society.
In Sacrifice, Burke needs to find a 3-year-old named Derrick, hoping he hasn't sunk into a world of voodoo and voyeurism. He thinks a man named Emerson took him. Here, Burke and his sidekick Clarence seek information from Emerson's woman:
"She wasn't going to tell us anything. Years of dealing with Welfare and Child Protective Services had perfected the sullen-hostile-stupid routine. The cops had already threatened her with a murder rap if she was shielding Emerson. She didn't look afraid of anything society had to offer.
" 'You got a silencer for that pistol?' I asked Clarence.
" 'I got this, mahn,' he ice-whispered, taking a straight razor from his pocket.
" 'That'll do. Start on her arms—it'll just look like more tracks when they find the body.'
"She was off the bed, opening her mouth to scream as Clarence slammed her back down, driving his shoulder into her chest, stuffing a handful of the ratty bedspread into her mouth. He pinned her flat with one knee. The razor gathered light as if it were a crystallized gem, waving hypnotically before her eyes. Snot bubbled in her nose as she fought for breath.
"I leaned over her. 'You want to tell us, now? Before we start cutting?' "
None of Vachss's books (Blue Belle, Blossom, Strega) is for the squeamish, this one included. He writes about child abuse and. through each novel, has drawn indelible portraits of the players in that tragedy—from sweet-faced victims to the faceless molesters among us. No one writes the type of books Andrew Vachss does. No one can.
As a New York City attorney specializing since 1979 in juvenile justice and child abuse cases, Vachss has met with frustration as often as success in trying to bring molesters to trial. That he has been driven to seek vicarious justice in his writing is a sad and painful lesson. (Knopf, $20)
by Amy Ephron
Hollywood agent's wife becomes obsessed with the environment. Agent leaves said boring wife and becomes involved with selfish-but-beautiful movie star. After a couple of minor mishaps (including a subplot about another Hollywood wife's affair with a personal trainer), agent sees error of his ways, returns to wife. All live happily every after.
If you think this slim volume by the author of Bruised Fruit and Cool Shades is going to be a novel, you'll be disappointed. Its characters are stick figures; its plot couldn't be more telegraphed if it came by Western Union.
But then Ephron—ex-Columbia Pictures vice president of production and the sister of film writer Nora Ephron—must have first intended this as a movie treatment. So if it's sketchy and obvious, at least you can distract yourself by trying to guess which stars she'd envisioned in the roles.
Ephron clearly does have some insights into these Hollywood types, and she occasionally makes a mildly ironic observation: "He didn't understand win it was his curse to he surrounded by women who cared more about causes than anything else. That was what he liked about Lara—she was completely self-obsessed."
Most of the jokes are sitcom filler, though, like the riff about how every L.A. waiter is an actor, every clown a would-be producer. Even the newer material—the jabs at trendy interest in the environment—can't save this book, which reads like a poor imitation of Steve Martin's already thin L.A. Story. (Houghton Mifflin, $18.95)
by John Sandford
A grisly murder provides the most exciting case yet for Lucas Davenport, Sandford's acute, win-at-any-cost Minneapolis cop.
His woman and his daughter have left him, and Davenport is dangerously close to coming apart at the seams. But he's a model of mental health compared with the book's villain, a Twin Cities pathologist who was seriously bent before he got swept away in a tidal swell of drugs—everything from steroids to PCP—all of which he ingests the way some people do breath mints.
This walking pharmacopoeia has an arrangement with a disfigured accomplice like the one in Hitchcock's Strangers on a Train, wherein they swap murders while preparing airtight alibis for themselves. But the violence soon spins out of control.
Sandford's writing is tautly convincing; witness this rundown of a shady night spot: "The Loin was the Richard Coeur de Lion Lounge & Motel on the strip across from Minneapolis—St. Paul International. The place started straight, lost money for a few years, then was picked up by a more creative management out of Miami Beach. After that, it was called either the Dick or the Loin, but Loin won out. As a nickname, it was felt by the people who decided such things, 'Loin' had more class."
Sandford, a pseudonym for journalist John Camp, has come up with a plot that crackles. (Putnam, $19.95)
>HAREM: THE WORLD BEHIND THE VEIL Turkish-born filmmaker Alev Lytle Croutier wrote this fascinating, colorfully illustrated history of one of humanity's most bizarre social constructs. Her cautionary note: "Wealthy men often exceeded the four [wives] 'allowed' by the Koran and made a display of their wives as a status symbol. However, too much show attracted tax collectors and other undesirables." (Abbeville)
GET SHORTY Elmore Leonard's sly novel of a Miami loan shark turned Hollywood hero suggests hoods and film business types have a thing or two in common. (Dell)
SUMMER LIGHT Roxana Robinson's novel about a triangle involving a woman, her lover and her nearly ex-husband is well written, clumsily resolved. (HarperPerennial)
Contributors:
David Hiltbrand,
Lorenzo Carcaterra,
Sara Nelson.
by Jimmy Guterman and Owen O'Donnell
Advertisement
Today's Photos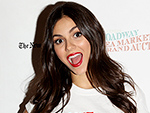 Treat Yourself! 4 Preview Issues
The most buzzed about stars this minute!