People Top 5
LAST UPDATE: Tuesday February 10, 2015 01:10PM EST
PEOPLE Top 5 are the most-viewed stories on the site over the past three days, updated every 60 minutes
A Bloody Sunday
The Prime Suspect in Denver's Father's Day Massacre Turns Out to Be a Quiet Ex-Cop
The killer apparently then used McCullom's access card to enter a locked security room, where he surprised and murdered three other guards—Phillip Mankoff, 41, Scott McCarthy, 21, and Todd Wilson, 21. One of the men was found with food still in his hand.
By now, the intruder had fired 18 rounds from a .38-cal. weapon. The murderer then retrieved several surveillance videotapes, leading authorities to believe he was familiar with the bank's system. Moving to another part of the basement, the gunman robbed the money counters of some $200,000, mostly in wads of $20 and $50 bills. Inexplicably, he left behind nearly $2 million. He locked five of the workers—two men and three women—in a nearby room before fleeing, but another woman hid behind a wastebasket under a counter and was able to call the police. All told, the murders and the robbery took about 20 minutes.
The Father's Day Massacre, as it has come to be known in Denver, was one of those strange, brutal killings that causes a whole city to recoil. Two and a half weeks later, on July 4, when police and the FBI announced they had arrested a suspect, residents of the Mile High City were shocked once again. The alleged killer was James W. King, 55, a retired 25-year veteran of the Denver police whose wife claims had never fired his gun in the line of duty. People who knew the married father of three grown sons were stunned by the news. Not just his family, but friends, colleagues and neighbors going back decades remember him as kind, generous, responsible—and nonviolent.
Yet today the quiet ex-cop with the flattop haircut and soft blue eyes sits in the Denver County Jail charged with first-degree murder (his trial is not expected to begin until early next year). King had left the police force in 1986, retiring on a $20,000-a-year pension, and had recently worked as a guard in the same bank where the murders took place. It is believed, however, that King did not know any of the slain men.
Authorities say they have a persuasive case against King. In interviewing past and present workers at the bank, says Denver FBI chief Robert Pence, investigators uncovered "certain inconsistencies" in King's statements. Prosecutors have compiled nearly 600 pages of evidence against King, including information obtained from a search of his house. Agents carted away files and a home computer on which King was writing a book on bank security, apparently commenting on weaknesses in United Bank's system. They also found police ID cards with King's picture and five different aliases. So far he has remained silent, and in a recent court appearance showed emotion only when seeing his family.
Before his arrest, the slayings had sparked a manhunt involving more than 40 FBI agents and 2 dozen detectives. "The one question that's up for grabs is, 'Why did he kill?' " said police spokesman John Wyckoff. "And when you start, why do you stop?" Why, after slaughtering the guards, had the gunman spared the lives of the money counters? Why had he taken only a fraction of the estimated $2 million on hand? And most puzzling of all, could such a gentle cop and family man possibly be guilty of such crimes?
"They don't have a case," King's fiery defense attorney, Walter Gerash, says bluntly, adding that it's all a question of mistaken identity. The bank witnesses described the holdup man in the counting room as a gray-haired, white male in his 40s, about 6'1", 180 lbs., with a mustache, a bowler-type hat, sunglasses and a bandage on his left cheek. King, whose light-brown hair is flecked with gray, is 5'10" and weighs 180 lbs. For years he had worn a mustache—unaccountably removed after the crime—and has a mole on his left cheek. Some of the counters later identified King in a photo lineup. However, neither the stolen money nor the murder weapon has been found. Reportedly, King had owned a .38-cal. revolver, a common police weapon and the same caliber gun that killed the guards.
His wife, Carolyn, 48, a receptionist at a local Weight Watchers center, refuses to discuss the case but says, "He's a family man, a good father. Never raised his voice, doesn't drink or smoke. The only thing he's ever liked besides being a cop is playing chess or building model planes and ships with his sons. They've got the wrong man."
King's middle son, Greg, 27, a tattoo artist, says his father presided over a Leave It to Beaver household. "We're a lot like the Cleavers, very close," he says. Brother Jimmy, 28, a computer programmer, adds, "He's our security, and I don't mean financially. We still tell him our problems."
Charles Nidey Jr., 55, now a civilian dispatcher with the city police and a retired cop himself, is another who cannot see James King as a murderer. In 1961 King graduated No. 1 in the same police training class as Nidey. For several years the two patrolled streets together. "He was always quiet, easygoing, friendly," Nidey says. "When you were with Jim, you almost never got into scrapes, no car chases. He was a bit of a loner, never ran around." Could his friend be a killer? "I'd believe it with some cops, but not him—unless he kept it all bottled up and then flipped out."
Certainly there were emotions that King might have bottled up. He was the firstborn son of Doris King, now 75 and living in Arizona, who separated from her first husband, James Ette, when King was 4. He and his younger brother Tommy, now 51, were sent to live with their grandparents. A few years later the boys reunited with their mother, her new husband, Harold King, and their new half-sister, Myra. The family moved frequently, and James attended a dozen different schools. But if he had any feelings of resentment toward his family, he carefully hid them. Doris claims, "He'd do anything to avoid an argument. He would rather be diplomatic. He was the most nonviolent person you would want to meet. Almost too good to be true."
Though there is nothing apparent in the life that followed to suggest the controlled fury of a methodical killer, King suffered a serious financial setback and filed for bankruptcy in 1986. Though the Kings had moved to their present, smaller home, they got behind on credit-card and house payments. Since then, they seem to have lived frugally, and King's mother can imagine nothing that could have transformed the "orderly, responsible" son she remembers into a cold-blooded killer. "It takes a certain kind of person to do a horrible thing like that," she says. "He's just not that type."
VICKIE BANE in Denver
LEE POWELL in Arizona
Contributors:
Vickie Bane,
Lee Powell.
IT HAPPENED WITH COLD, BLOODY EFFICIENCY one quiet Sunday morning in Denver. On Father's Day, June 16, deep below the 50-story United Bank of Denver building, four guards were on duty, and six employees were in the cash-counting room. According to the scant facts so far revealed, about 9:20 someone called security control from a phone next to an elevator entrance outside the bank. Senior guard William McCullom Jr., 33, went to meet the caller. Like the other guards, he was unarmed due to a bank policy thought to decrease the likelihood of violence. He was the first to be shot; his body was later found locked in a subbasement utility closet.
Advertisement
Today's Photos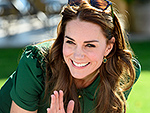 Treat Yourself! 4 Preview Issues
The most buzzed about stars this minute!