People Top 5
LAST UPDATE: Tuesday February 10, 2015 01:10PM EST
PEOPLE Top 5 are the most-viewed stories on the site over the past three days, updated every 60 minutes
Picks and Pans Main: Song
Into the Great Wide Open
This Australian band's style is pure pop perfection, the sort of irresistibly fun stuff that must have Paul McCartney shaking his head and muttering, "Oh, yeah, so that's what I used to be able to do!"
Maybe what makes this album so good is the reunion of lead singer-songwriter Neil Finn and his brother Tim, who worked together as the core of another fine pop band, Split Enz, until 1984. Maybe it's the way this third House release is a nice middle ground between the band's cheery debut record and its moody (and underrated) second. Whatever; Woodface is the hand's most solid effort.
The record is a complete pop package, fun and hummable. You say you want a nice, tight little single with enough loud guitar to please rockers and a harmonious hook to please popsters? There's "Chocolate Cake." Want a lush ballad to set the tone in the wee hours? "All I Ask" is perfect.
And who hasn't been asking for a bouncy number wherein God wears sexy pants, walks a dachshund and gets jealous of Satan because the latter looks good wearing black? "There Goes God" is the ticket.
If anything, that humorously blasphemous song is the key to Crowded House. This band can consistently create smart, finely crafted pop tunes without losing track of the fact that pop music should never be taken too seriously, especially by people who make it. (Capitol)
Bonnie Raitt
You have your seductions of the come-on-over-here-and-give-me-a-big-fat-smooch variety. And then you have your seductions of the quiet, knowing-smile type.
This album is a musical equivalent of the latter, a smart package of easy allure and nicely measured passion.
Raitt wrote three of the songs herself and teamed on another with new husband Michael O'Keefe. The other composers represented, including John Hiatt and Paul Brady, share Raitt's writing and performing ability to suggest the great paradox of romance: You always have to believe it's forever, even while you know that next Thursday is a possibility too.
Raitt sounds in an attractively relaxed, sweetly bluesy mood when she sings such lines as (from her "All at Once"): "Looks to me there's lots more broken/ Than anyone can really see/ Why the angels turn their backs on some/ Is just a mystery to me."
Delbert McClinton duets on "Good Man, Good Woman," and Hiatt adds insinuating guitar, as well as his voice, to his own "No Business." Richard Thompson, Ivan Neville and Bruce Hornsby are among the other guest talents, though it's Ricky Fataar, playing drums on seven of the album's 12 tracks, who makes the biggest impact.
He propels Raitt from the funky "Tangled and Dark" to the reggae-flavored "Come to Me" to the tougher "No Business" without shattering her mood. And if you want an hour or so of unshattered mood, this isn't a bad one to settle into. (Capitol)
Tom Petty and the Heartbreakers
After throwing one song alter another off his 1989 album, Full Moon Fever, and up the charts, Petty probably could have flicked on the cruise control and knocked off a couple of similar commercial gems.
You won't find any obvious chart choices here. But fear not, Petty-ites. This is one of TP's most deliciously understated and thoughtful records.
He enlists fellow Wilbury Jeff Lynne to cowrite on eight tracks, and the collaboration continues to serve them both. Lynne coaxes out Petty's poppier side, while Petty knows how to give a song (such as the chugging "Out in the Cold") a good swift kick.
The reuniting of all the Heartbreakers makes Petty a more formidable presence too. In the all-time-great-band debate, the Heartbreakers are on a par with Springsteen's E Streeters; guitarist Mike Campbell, in particular, gets sharper with each record.
Never averse to speaking his mind, Petty still has plenty to say. In the funny and thankfully subtle antiviolence ode "Two Gunslingers," he describes fast guns who decide at the last minute not to draw as a curious crowd gathers: "And a stranger told his Mrs./ 'That's the last one of these gunfights/ You're ever gonna drag me to.' "
On the album's last track. "Built to Last," Petty and Lynne whip up a hollow-sounding bass line set to a "50s-ish backbeat. It's one example of Petty's real gift. Even when he's not writing radio-ready hits, his songs—simple, honest, direct—show he has few equals. (MCA)
Contributors:
Craig Tomashoff,
Ralph Novak,
Andrew Abrahams.
Crowded House
Advertisement
Today's Photos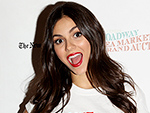 Treat Yourself! 4 Preview Issues
The most buzzed about stars this minute!