People Top 5
LAST UPDATE: Tuesday February 10, 2015 01:10PM EST
PEOPLE Top 5 are the most-viewed stories on the site over the past three days, updated every 60 minutes
Picks and Pans: Pages
New in Paperback
There are no sideshow freaks or burned-out performers here. This is a different circus world than the bizarre subculture photographer Diane Arbus recorded or the often grueling labor of love Jill Freedman depicted in her 1975 Circus Days.
This book is more the vision of an eager spectator who also happens to be a skilled photographer.
It follows the annual cavalcade of 75 antique circus wagons aboard flat-cars from their yearlong home at the Circus World Museum in Baraboo, Wis., (hometown of the Ringling brothers), to Milwaukee. There people moonlighting from various circuses put on a three-ring show. Goldsmith, best known for photographing such pop music stars as Mick Jagger, Bruce Springsteen, Sting and, most recently, New Kids on the Block, records the event with a gee-whiz enthusiasm.
The photos of the circus train passing through farmland make you want to break into "America the Beautiful." Clowns with names like Boppee and Bones grin away. Lions and elephants perform. The big parade in Milwaukee includes 700 horses, 250 clowns, marching bands, a bicycle built for six and enough glitter and feathers to have sustained Liberace for a year.
Amid all this oompah-pah there are only a few peeks behind the scenes, and those aren't inspired so much as quietly amusing: One circus performer appears to be adjusting her wrist tapes with her teeth, another is fixing the bra of her costume, a few bare-chested men in Lawrence of Arabia headwear read a local paper.
What keeps the book from being merely an expensive souvenir program is Goldsmith's ability to translate her sentimental view into colorful, glorifying photographs. Her text, sprinkled through the book, also stresses the circus's romantic side: "This is not just another parade. This is our heritage in the form of an heirloom that when dusted and polished belongs to us all." (Rizzoli, $17.50)
by Liz Trotta
From the start, Emmy-winning NBC and CBS TV reporter Liz Trotta had nothing like an easy time of it. When she was 16, as she puts it in her bitter, terrifically titled memoir, and "raring to go," she headed for her hometown paper, the New Haven Register, seeking a summer job.
Impossible, she was told. "Why?" she asked. "You hire copyboys, don't you:
"Yes," replied the man in charge. "But they're not girls."
Trotta has never taken "no" for an answer. Here are two other things she has never taken: the easy way out or the diplomatic approach. She has also never worn much makeup or worried unduly about her appearance even when her bosses did. (While facing the camera to report on a battle during the Vietnam War, she writes, "I thought of the mud on my face, the greasy traces of old lipstick, and the sweat pouring down my face into the open collar of my filthy shirt. Corrigan (Trotta's boss Bill Corrigan] would undoubtedly send me a memo about my hair.")
To the detriment of her career, Trotta has not suffered fools gladly, and she has met quite a few (bureau chiefs, network anchors and executives among them). Her career began at the Chicago Tribune with stops at Associated Press and Newsday, where a series she did on a Times Square dime-a-dance hall brought her to the attention of the NBC station in New York City.
Hired as a reporter, Trotta covered politicians, riots, fires, the World's Fair, the Pope's visit. She disdainfully turned down a chance to cover Lynda Bird Johnson's wedding, campaigning instead to cover Vietnam. She also got Chappaquiddick, Israel during the Six-Day War, Belfast in the thick of the IRA struggle and Hanoi when the POWs were released.
Trotta's memories of Vietnam are sharp and poignant. She recalls, for example, doing a story on a fighter pilot only to learn a few weeks later that he had been shot down on a rescue mission. Her accounts of encounters with Ferdinand Marcos, Indira Gandhi and Mother Teresa are a wonderful antidote to the florid, clichéd writing that lards the book's early pages. (She talks of having "shivered with the knowledge that harmonies of the great Toscanini had been broadcast from this hallowed place, the house that General David Sarnoff built.")
Trotta had been prepared for the arduous life of a correspondent. She hadn't been prepared for the sniggering from superiors that "Trotta is trouble," or for John Chancel for referring to her as "Mme. Nhu" during an NBC correspondents' publicity tour.
Trotta, like Linda Ellerbee, makes a convincing case that TV news has deteriorated almost beyond redemption, ruined by pusillanimous, bottom line-oriented yes-men. She also makes a convincing case that she was treated shabbily, even if, after more than 300 pages, her case seems like so much tiresome whining. (Simon & Schuster, $22.95)
by Luanne Rice
It's hard to believe this charming, quirky novel was written by the same woman who penned 1990's Stone Heart. While that volume was obvious and artless, this one is exquisitely detailed, delightfully unusual.
Michael and Lydie McBride are Americans in Paris on a plum assignment: Michael, an architect, has been commissioned to redesign a main salle of the Louvre. But Lydie, a photographer's stylist who ordinarily would be thrilled by such a trip, is depressed, at least partly because she is still mourning her father's suicide. Their marriage is further strained when Michael becomes besotted with a French biographer obsessed with her subject, a 17th-century femme fatale. Meanwhile, Lydie makes friends with Patrice d'Origny, an American woman married to a French jeweler, and the two decide to help Patrice's Filipino maid emigrate to the States.
If all this sounds complicated, it is only the blueprint for a book about the ambivalences of friendship and love.
Rice writes in a straightforward style that keeps the plot from veering into melodrama. True, much of the action is hyperdramatic: the ball Lydie stages for an advertisement; the appearance of her husband's lover at said ball; the climactic moment when Lydie picks up a rifle. But Rice never allows such surges to overpower what is a simple story about the intricacies of human attachments—especially the ones we take most for granted. (Viking, $19.95)
by Patti Davis
This has not been Nancy Reagan's year. Not long ago, there was Kitty Kelley's slash-and-burn biography of the former First Lady. And now—how sharper than a serpent's tooth to have a daughter with a word processor—presidential progeny Patti weighs in with her third novel, which, with a maternal character who makes Medea look like June Cleaver, will doubtless be thought a roman à clef.
The ramshackle House of Secrets centers on Carla Lawton, a headstrong, misunderstood young woman whose mother, Rachel, hates her. Hates her because she isn't sweet and pure like her dear departed sister. Indeed, one night Carla overhears her mother murmur, "Sometimes I think the wrong child died."
When Rachel catches little Carla in the kitchen sharing a late night slice of lemon meringue pie with the family dog, she insists the child finish of the whole pie. She snoops in Carla's room and burns all her-daughter's supposedly subversive short stories.
Nancy Reagan horror stories familiar to those who read Kelley's book show up with unsettling regularity. Like Nancy, Rachel insists that her wayward daughter clung to her innards during birth, making labor an exercise in agony. As Nancy reportedly did, Rachel slaps first and asks questions later. Like Nancy, Rachel is status conscious, cold and distant.
Embarrassing, repetitive, misogynistic and rich in psychobabble, the novel has the whiff of an adolescent's diary. If one line of description or explication could do the job, three lines would do the job that much better, figures Davis, whose literary hero seems to be Rod McKuen.
"I taste sleep on him, smell sex drifting out from under the covers, and I close my eyes again, painting the morning gray in my mind," goes a typical passage. "I want clouds to move into the sky as Beck moves deeper into me, and rain to pour down and wash away the dust we've let gather on us."
And guess what readers will want? Their money back. (Birch Lane, $18.95)
by Elmore Leonard
To praise this book with faint damns, it isn't as smooth or ingratiating a crime novel as Leonard's best work.
Too many characters too often behave inconsistently. There are too many implausible turns. And they begin with the 10-foot alligator that early on wreaks havoc on the home of Judge Bob Gibbs, the womanizing Palm Beach County, Fla., jurist whose affinity for severe sentences earns him the nickname of the title.
Still, Leonard's ability to create fascinatingly offbeat personalities hasn't deserted him. Gibbs, who flirts with every woman who appears in his courtroom, is one; Gibbs's wife, an ex—water show mermaid who is devoting her life to such pastimes as reincarnation and crystal burying, is another.
The plot revolves around a group of people who would like to see Gibbs dead and the efforts of Kathy Baker, a probation officer, and Gary Hammond, a police detective, to protect the judge.
Never one to wallow in sentimentality, Leonard keeps things twisting away in hard-boiled fashion—career criminal Elvin Crowe, one of Maximum Bob's most devoted enemies, helps out. And just when you're getting impatient with him, Leonard will come up with a bit of terrifically appropriate, cynically sharp dialogue, such as this response from Gibbs when Baker turns down one of his propositions:
"It's a shame, you've got devilment in you going to waste. Well, I'm not gonna get down on my knees and beg, I'm feeling too frisky for that. You don't want to have fun, there's plenty others'll jump at the chance." (Delacorte, $20)
>EAST IS EAST
EAST AND WEST DO MEET IN THIS ACIDIC, FUNNY T. CORAGHESSAN BOYLE NOVEL, but the twain ends up offtrack. The protagonist, a Japanese sailor, jumps ship and ends up in a Georgia landscape Boyle slathers with pretension and bigotry—acknowledging the vices' strength as he skewers them. (Penguin, $8.95)
A MORNING FOR FLAMINGOS
JAMES LEE BURKE BRINGS BACK HIS NEW ORLEANS DETECTIVE, DAVE ROBICHEAUX, whose mean mood—incited by a partner's murder—is (1) ominous for the escaped-con bad guys, (2) a source of gutsy pleasure for readers. (Avon, $4.95)
Contributors:
Maddy Miller,
Joanne Kaufman,
Sara Nelson,
Ralph Novak.
Photographs by Lynn Goldsmith
Advertisement
Today's Photos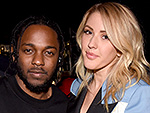 Treat Yourself! 4 Preview Issues
The most buzzed about stars this minute!