People Top 5
LAST UPDATE: Tuesday February 10, 2015 01:10PM EST
PEOPLE Top 5 are the most-viewed stories on the site over the past three days, updated every 60 minutes
Picks and Pans: Pages
New for Children
One era's nuisance is another era's artifact.
In 1965, the Highway Beautification Act severely limited the placement of billboards along the federal highways, more than implicitly suggesting that billboards were visual blights on the national landscape. There are now an estimated 500,000 billboards in the U.S.—some 710,000 fewer than there were 26 years ago.
But this illustrated history, maybe because it shows only the best signs, is often convincing in its nostalgia for great roadway ads of the past and respect for today's examples of the form.
Fraser is chief librarian at Fairleigh Dickinson University in Florham-Madison, N.J., which houses the Outdoor Advertising Association of America archives. His book's text oozes uncritical adoration of billboards' contributions to the pop culture.
Fraser says, for instance, that the outdoor advertising industry's activities directed against the Highway Beautification Act weren't really lobbying—" 'public education' is a more apt description." Of the '70s, he effuses, "Good things happened, but better things came with the '80s: more technological advances, highly successful product campaigns, improved graphics, research advances."
For most people, though, the text is beside the point. The fun comes in its images of memorable billboards. From art deco boards of the '20s to happy-talk postwar ads to today's indulge-yourself products, these illustrations evoke memories, sociological speculations and aesthetic evaluations.
Fraser omits Burma Shave signs (DRINKING DRIVERS/ NOTHING WORSE/ THEY PUT/ THE QUART/ BEFORE THE HEARSE/ BURMA SHAVE) because, he says, they weren't true billboards. Without explanation he ignores the Great Plains states' Wall Drug's ads, the self-hyping entertainers' billboards around Hollywood and the mechanized billboards in New York City's Times Square.
So this can't be considered definitive. It is, however, like the works of commerce and communication it is concerned with, worth a passing glance. (Abrams, $49.50)
by Michelle Green
After a slow start, this account of Tangier, Morocco, and the writers and artists who made up its post-World War II cafe society turns into a fascinating study of an odd era in American expatriate history.
Unfortunately for author Green (a PEOPLE senior writer), the central figure in the book—writer Paul Bowles—is not well-known enough to draw a large audience. If only last year's movie The Sheltering Sky (based on one of Bowles's novels) had been more successful, Bowles—and Green—might have found themselves with an Out of Africa/Isak Dinesen-like resurgence on their hands.
But then this is not a simple biography of Bowles and his tormented wife, Jane; instead, Green uses them as the center around which better-known figures—Truman Capote, Tennessee Williams, heiress Barbara Hutton—circulated in postwar North Africa. The result is part biography, part cultural history and part gossip column.
Green, clearly intrigued with her subject, offers some surprises. Notable is her depiction of William S. Burroughs, friend of the Bowleses, would-be lover of poet Allen Ginsburg and author of Naked Lunch. While portraying him as a drug-addicted "monster," Green also makes him sympathetic: "For all of his guardedness, he had the look of a lone wolf afraid of the world outside his lair."
Too many of her observations are about such obscure figures as writer Alfred Chester and artist Brion Gysin. While part of the decadent tableau that was Tangier, where the natives were "quaint extras," these characters take pages away from the central players.
But maybe this meticulously reported book will inspire readers to read more about the Bowleses, who are described as "twisted cypress trees that had become entwined...in the midst of chaos." (HarperCollins, $22.95)
by Roxana Robinson
They are people of privilege, Robinson's characters in this uneven short story collection. They have town houses in New York City, and outside the city they have expansive summer houses. They are the adult children of divorce (for which they have never quite forgiven their parents), and/or they are on their second marriages (for which their own children have not quite forgiven them).
In one strong story, "The Time for Kissing," a mother of four, who traded in a charming ne'er-do-well husband for a charmless rich man, exacts a cruel toll from her family. In the fine title tale, a married woman gets wistful for bygone splendor in the grass when she witnesses an adultery.
Robinson makes clear that she knows the detritus of divorce. "Lisa's past, like Steven's, was now too large to own," she writes in "Night Vision." "He had owned his first wife's past, he knew her early loves, her childhood, and he had offered up his own. But he and Lisa each had a great failure behind them—there were things he could not bear to know about her, and things of his own he would rather not share.... Second marriages had this lack of transparency: there were things better not brought to light."
Despite such trenchant observations, there is an obviousness to some stories. In "Second Chances," for instance, preparation of a pecan pie becomes an overworked metaphor for the fragility of relationships—and in too many others there is a repetitiveness of theme, pacing and denouement. (HarperCollins, $18.95)
by William Heffernan
Paul Devlin wants a life away from the madness of New York City, respite from a near-fatal confrontation with a killer. The serene mill town of Blake, Vt., offers him an escape.
The ex-homicide detective is settling in as a rural cop when the murders he fled start again: "A hand slides under the chest, seizing the heart, beating and beating and beating. Then the other, with the knife, probing for the veins and arteries and cutting them away. The hands retreat in a spray of blood; the knife falls away. The heart lays cupped in both blood-smeared hands, still beating and pulsing. 'Oh, God!' the voice shouts."
Each murder bears a signature—a withered red rose; Devlin must bring the growing body count to an end.
Heffernan (Ritual) builds the fear element chapter by chapter. Yet he never deviates from the dictates of the genre—Devlin has the required love interest; the locals are suspicious of a New York cop; the obvious guilty party turns out to be not so obvious.
All these reliable ingredients, properly mixed, make an enjoyable read. (Dutton, $18.95)
by Peter Mayle
Reading this book, a sequel to the savory A Year in Provence, is like returning with great expectations to a restaurant where you once had a magical meal. There is nothing wrong—the waiters haven't gone surly, the foie gras isn't chopped liver, the wine has not gone to vinegar—but it doesn't measure up to the memory.
This book, while readable and charming, lacks the shapeliness of A Year in Provence, introduces fewer colorful characters and seems padded.
Mayle celebrates his 50th birthday with a picnic of Rabelaisian proportions, attends a wine tasting in August heat, meets a gourmet who dines in a track suit. Between meals, he digs for gold and meets a man who swears he will get his toads to sing the "Marseillaise" for the French bicentennial.
Mayle is best in citing local customs, such as how the locals see time: "The Provençal prefers to drop in and surprise you rather than call first to make sure you're free...if you tell him you have to go out he is puzzled. Why rush? Half an hour is nothing. You'll only be late, and that's normal."
Less special are stories of a Pavarotti songfest and acquiring a new dog.
Overall, though Toujours Provence isn't the feast A Year in Provence was, it's a perfectly respectable repast. (Knopf, $20)
>APPLES, ALLIGATORS AND ALSO ALPHABETS ABSOLUTELY ALLITERATIVE, THIS RAMBUNCTIOUS ABC book by Odette and Bruce Johnson is a change of pace from the standard lions ("Lizards, Loons and Lazy Lagoons") and tigers ("Turtles, Toads and Tickled Tummies") volume. (Oxford, $13.95)
AN ALPHABET OF ROTTEN KIDS! NO JASONS, NO JENNIES. AUTHOR David Elliott PREFERS rarer names: "Margarite/who everybody thought so sweet/until she grabbed the Sunday meat/and shoved it down the parakeet." (Philomel, $14.95)
Contributors:
Ralph Novak,
Sara Nelson,
Joanne Kaufman,
Lorenzo Carcaterra.
by James Fraser
Advertisement
Today's Photos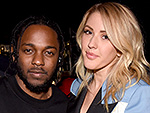 Treat Yourself! 4 Preview Issues
The most buzzed about stars this minute!