People Top 5
LAST UPDATE: Tuesday February 10, 2015 01:10PM EST
PEOPLE Top 5 are the most-viewed stories on the site over the past three days, updated every 60 minutes
Free at Last
After Almost Five Years as a Hostage, Edward Tracy Returns Home to a Mother He Hasn't Seen in 26 Years
First came British TV journalist John McCarthy, freed after 1,942 days in captivity. The 34-year-old McCarthy bounded onto the tarmac of an English airport with a healthy flush and broad smile on his face, looking, as Peggy Say, sister of American hostage Terry Anderson said, "like he's just spent a month at Club Med." In fact, McCarthy was soon cracking jokes. When asked by reporters to explain his remarkably cheerful demeanor he quipped, "It's the drugs."
The release, just three days later, of American Edward Tracy—held captive for five years—was greeted with wonder of a different sort. "The years have dealt him quite harsh," said Doris Tracy, 83, when she saw pictures of her 60-year-old son. "He looked old for his age."
Edward Tracy looked more than merely old. The self-styled writer and adventurer from Burlington, Vt., appeared gaunt and dazed. His barely lucid answers to reporters' questions left many observers speculating about his mental stability. According to Syrian officials, Tracy was confused about what had happened to him, talked frequently of dogs and told reporters that he hoped "his wives would rise from the dead." One Syrian official commented that Tracy was "in the worst...mental state." Half a world away, in Burlington, the freed man's mother watched the first flickering TV images with concern. "I'm very glad he's been released," said Doris Tracy, standing in the driveway of the home she shares with her daughter Maria Lambert and son-in-law Denis. "I just hope he's okay."
In truth, Edward Tracy may not have been entirely okay in any conventional sense even before his abduction from a sidewalk cafe in West Beirut in 1986. Tracy had not seen his mother in 26 years, and from 1975 to 1985 Doris Tracy had not heard from him at all. She admitted she learned more about her son and his life from news reports since his capture than she had in the some four decades since he left home.
Reportedly, Tracy, who graduated from the University of Pennsylvania's Wharton School, then flunked out of Penn's law school, departed the United States in 1958. He attempted to run a beer hall in West Germany, then took up brief residence in the Canary Islands, Iran, Iraq, Ethiopia, Australia, Trinidad and, since 1976, Beirut. How he supported these travels is unclear. "I wondered about him," says Doris Tracy, "but I didn't really worry. He was a confident person. He never hollered for help. I figured I would eventually hear from him, and I did."
When Tracy finally wrote home, in 1985, he informed his mother that he was divorced from his West German wife, Ingeberg (Tracy's two grown daughters from the marriage live in the Canary Islands; his son lives in Germany), and that he was living in Beirut. There he was known as something of an eccentric, selling encyclopedias door-to-door and boasting of the poetry he wrote and children's stories he had published (no evidence of such stories exists). Edward, his mother recalled, was always interested in "things of the mind, in making money, in having adventures." Once, when she expressed apprehensions about his lifestyle, he tried to put her at ease. "Ma," Doris says her son told her, "it's legitimate. I'm not getting into any trouble."
Despite their estrangement, Doris Tracy kept a vigil for her wayward son. She marked each day of his captivity on a calendar next to her telephone. And at his release, she said simply, "It was a terrible ordeal for me and for him to go through."
After his release, Tracy was flown to the U.S. military hospital in Wiesbaden, Germany, where he was debriefed by State Department officials, underwent medical tests and was reunited with his son, Lawrence, 29, and his daughters, Margaret, 28, and Monica, 23. Last week he flew with his daughters to Massachusetts, where he will receive further treatment at a Boston veterans' hospital. Doris Tracy, eager as she is to see her son in the flesh, says she is not up to meeting him at the airport. At 83, she admits she is a bit frail. "He's the free spirit who's been everywhere he's wanted to go," she says. "As for me, I'm not much of a traveler. I do most of my traveling in my rocking chair."
JOHN TAYMAN
YVONNE DALEY in Burlington
Contributors:
Yvonne Daley.
AFTER SEVEN YEARS OF AGONIZING stalemate, the Beirut hostage crisis seemed to break last week like a dam before late summer rains. The events came suddenly and unexpectedly, and for the families of the 12 Westerners held captive by Muslim fundamentalists, they brought the hope that a resolution was finally at hand.
Advertisement
Today's Photos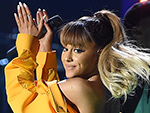 Treat Yourself! 4 Preview Issues
The most buzzed about stars this minute!