People Top 5
LAST UPDATE: Tuesday February 10, 2015 01:10PM EST
PEOPLE Top 5 are the most-viewed stories on the site over the past three days, updated every 60 minutes
The Doctor's Doctor
A Physician's Real-Life Battle with Cancer Is at the Heart of William Hurt's Movie Hit


That kind of fright and humiliation is all too common, but Rosenbaum was no ordinary patient. The former chief of the rheumatology clinic at Oregon Health Sciences University (OHSU), Rosenbaum, 76, is the author of A Taste of My Own Medicine, the 1988 book about his bout with cancer and the need for doctors to be more sensitive to their patients. His moving story is the basis for the current screen hit The Doctor, in which William Hurt plays a cardiac surgeon whose callousness turns to compassion after he too faces his own mortality because of the disease. "When you're a general and suddenly become a private," says Rosenbaum, "that's hard to take."

Raised in Omaha, Rosenbaum attended the University of Nebraska medical school and in 1948 moved to Portland, where he set up a private practice. It was in January 1985 that he first noticed a persistent hoarseness. A colleague discovered a polyp and found it benign. But several months later, his condition worsening, Rosenbaum went to a speech therapist. After a medical examination of his vocal cords and a second biopsy, the diagnosis was cancer.

As a patient, Rosenbaum quickly began to see how impersonal and uncaring hospital treatment can be. When he reported to OHSU for his biopsy, he had to enter through the main lobby—not the emergency entrance as he usually did—where the admissions clerk acted as if he were a stranger. Understanding why patients are often treated coldly offered little comfort. "When doctors are seeing 20 to 30 patients a day and dealing with death and dying," he says, "they're not going to survive unless they build a shell around themselves." After 33 radiation treatments, his cancer went into complete remission. He returned to work in October 1985 and retired the following year to write his book.

Rosenbaum says The Doctor—in which he makes a brief appearance as a hospital physician—is a forceful film because it "went all out for realism." That includes the music played in the operating room, the flip banter of the surgeons and their sexist teasing of the scrub nurses. But what the movie captures best is the insensitivity of many doctors, arrogant yet overburdened, who often dehumanize their patients. "Once you've got a chronic illness you become a number, one of the herd," he says.

Rosenbaum didn't mind that he was transformed onscreen into a brusque, yuppified cardiac surgeon. "I don't look upon this as my life story," he says, "but as fiction based on a true story." In fact he has always been respected and loved by colleagues and patients. "Everything that [the newly sensitized] Hurt was doing right at the end, Ed has done all the 50 or so years he's been practicing," says Dr. Joseph Matarazzo, medical psychology chairman at OHSU. Wife Davida, 73, a former dietician, agrees. "Patients would say, 'Your husband is so wonderful. What's he like at home?' I'd say, 'Just the same.' " The couple have tried to pass that ethic on to sons Richard, 45, Jim, 41, and Howard, 40—all of whom are doctors in Portland—and Kenneth, 37, an attorney in Washington, D.C.

A strong advocate for reform, Rosenbaum says things are improving. Hospitals are asking patients to fill out forms the day before they're admitted. Doctors are giving patients books on their illnesses and encouraging second, even third, opinions. Medical schools have returned to teaching the kind of old-fashioned medicine that would make Hippocrates proud, emphasizing compassion and caring. And even some hospital gowns are new and improved. "They're modifying them," Rosenbaum says, smiling, "and making them look more like kimonos."

SUSAN HAUSER in Portland


HE IS A STOUT, GOOD-HUMORED MAN, BUT something changes in Ed Rosenbaum as he describes that terrible day six years ago when he checked into the Oregon Health Sciences University hospital in Portland suffering from throat cancer. He had waited to be processed through admissions and was ordered to ride to his room in a wheelchair, even though he was perfectly fit to walk. Then came the final indignity: being given a skimpy piece of cloth that was too tight and short for his big, barrel-chested frame. "I felt as nude as a baby," recalls Rosenbaum, "and suddenly as helpless."
Advertisement
Today's Photos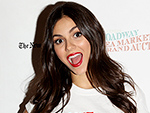 Treat Yourself! 4 Preview Issues
The most buzzed about stars this minute!