People Top 5
LAST UPDATE: Tuesday February 10, 2015 01:10PM EST
PEOPLE Top 5 are the most-viewed stories on the site over the past three days, updated every 60 minutes
A Town Prays for a Missing Son
Shaken but United, the People of St. Joseph, Minn., Rally Around the Family of a Kidnapped Boy


The kidnapping has cast a pall over the town, which is about 80 miles northwest of Minneapolis. The schools' bike racks are empty, and apprehensive residents are watching their children as never before. But the town has not curled up in fear; quite the opposite has happened in St Joseph—indeed, in all Minnesota. "We're sending a message," says Patty Wetterling, Jacob's mother. "You can't do this in Minnesota. You can't take our children."

It seems as if the entire state has taken Jacob to heart and made up its mind to bring him home. At the behest of Gov. Rudy Perpich, the National Guard, abetted by state and local investigators, has conducted the largest ground search in Minnesota history. But it is the efforts of the common folk that have been most uncommon and moving. Jacob's picture is everywhere—in store windows, gas stations and on local TV screens; Minnesota Vikings have even worn caps bearing his name at football games. Minnesotans are holding prayer sessions and wearing white ribbons on their arms—symbolizing "Jacob's hope." A group of Minneapolis business executives offered a reward of $100,000 for Jacob's safe return, and the figure has been matched by the Lions Club in nearby Richmond. "When I heard about the kidnapping, something clicked in me," says Vern Iverson, 41, an Elk River chemist with two children, who has worked the phones on the Wetterlings' behalf 15 hours a day. "I had to help. Every parent sees their children in Jacob. It's terrifying to people to have this happen here."

But it did happen, on Oct. 22. It was after 9 P.M. when Jacob, his brother, Trevor, 10, and a friend, Aaron Larson, 11, were coming home from a Tom Thumb convenience store, where they'd rented the video of The Naked Gun. Patty Wetterling, 40, and her husband, Jerry, 41, were at a party when the boys called to ask if they could make the one-mile trip to the store, and Patty wasn't going to let them do it. "But then they called back," Patty remembers, "and Jerry said they could if they wore reflective clothing, carried a flashlight and all stayed together. We thought we were protecting them from everything."

The Wetterlings never imagined that a man in a mask would be waiting for the boys in the dark of their dead-end street and order them off their bikes at gunpoint. Visiting the scene for the first time since the abduction, Patty breaks down as Jerry describes what happened. "He told them to lie face down in the gutter," says Jerry. "Then he asked them their ages. He told Trevor to run into the field or he'd shoot. Then he had Aaron turn over, and he looked at his face and told him to run. He grabbed hold of Jacob." The two boys ran the remaining half mile to the Wetterlings' house, where Rochelle Jerzak, a neighbor who was baby-sitting Jacob's sister Carmen, 8 (Jacob's older sister Amy, 13, was visiting a friend), called home. Rochelle's father, Merle, dialed 911 and then called the Wetterlings—thereby setting in motion the extraordinary effort to get Jacob back.

By 10 P.M. police were already combing the site, and Stearns County Sheriff Charlie Grafft had called in a state police helicopter to join the town's volunteer fire department in the search. By midnight the FBI was on the case. Meanwhile, Patty was calling her neighbors, and Jerry was contacting his fellow members of the pacifist Baha'i faith, who started a telephone prayer tree. After hearing the news, Iverson arrived at the Wetterling house at 1:30 A.M. and just after dawn started phoning the local radio and TV stations. "We wanted people to know right away in the morning," Patty says, "so they could be looking for Jacob on their way to work." By 11 A.M., reporters were arriving on the scene en masse, and the abduction was blossoming into a full-scale media event.

Before long everyone within hailing distance seemed to be joining in. St. Joseph pharmacist Ken Twit, with the help of town bank officials and a group of local residents, started Friends of Jacob Wetterling, which mustered $25,000 in reward money and put together the first posters with the boy's picture. Folksinger Red Grammer arrived from Chester, N.Y., to sing Jacob's favorite song, "Listen," at the St. Joseph elementary school. The St. Paul-based 3M Company flew in cartons of white ribbons. And Governor Perpich arrived at the Wetterling house and said, "What do you need? All you have to do is ask."

What the Wetterlings needed, of course, was their son back—which may not be an impossible wish. Though they have yet to apprehend any suspects, investigators say the information they have pieced together suggests the kidnapper, who they believe is an area man, is not out to murder the boy. "If we didn't think he was alive, we wouldn't be working at this pace," says FBI agent Byron Gigler, who has been putting in 15-hour days on the case. Gigler says that new and promising leads are pouring in daily; the FBI recently released composite drawings of two men, one of whom was seen in the Tom Thumb store minutes before the abduction. "I sit here every day with a roomful of experienced investigators, and I've never heard a negative word," says Gigler. "We look forward to a happy ending, to bringing Jacob home."

So, of course, do the Wetterlings. The local chiropractor for 13 years, Jerry is a former head of the St. Joseph Chamber of Commerce and the current president of the NAACP in St. Cloud. He and Patty, a homemaker and PTA president, have each found a way of coping with the crisis. A doer, Jerry spends most of his time on the phone with volunteers. Although he says he has cried more in the last two weeks than he has in his whole life, he doesn't let his emotion show publicly.

Patty, on the other hand, hides little. A diabetic, she has had trouble sleeping and eating, and the strain of keeping her vigil has seemed overwhelming at times. When it is all too much, she says, "I go for a walk or go into my room and talk to Jake." Patty has been buoyed by the prayer sessions held around St. Joseph and by the support extended by friends, neighbors and police. Two weeks ago the assorted FBI agents and local police who have frequented the Wetterling house got together and sent Patty flowers for her 40th birthday. "They keep me going," says Patty. "They say they're going to bring Jacob home. I hold onto that. I have to believe them."

—William Plummer, Margaret Nelson in St. Joseph


St. Joseph was a quiet, rural town of 3,100 people in central Minnesota—a place where children rode their bikes to school, played without fear in the streets and fields and came home to houses where the doors were never locked. Then three weeks ago the unimaginable happened: Eleven-year-old Jacob Wetterling, the bright-eyed son of one of St Joseph's best-liked families, was abducted while riding his bike near his house by a masked man with a gun.
Advertisement
Today's Photos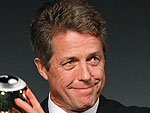 Treat Yourself! 4 Preview Issues
The most buzzed about stars this minute!