People Top 5
LAST UPDATE: Tuesday February 10, 2015 01:10PM EST
PEOPLE Top 5 are the most-viewed stories on the site over the past three days, updated every 60 minutes
Joey Dee, Past Master of Twist, Plans a Refuge for Those Caught Between Rock and a Hard Place


Then, just two years later, Dee's career took another sort of twist. The British rock invasion pulled the plug on his spotlight, and Joey Dee became Joey Who's That? Frugal and cautious, Dee managed to build a new life selling gold and diamonds in Florida. Then, in the early '80s, he found himself back onstage singing "Peppermint Twist" for aging baby boomers eager to relive their glory days listening to Dee and to fellow vintage rockers like Chubby Checker and Chuck Berry.

Yet even as Dee was enjoying his own modest revival, he was troubled by tales of old pals who hadn't bounced back. Florence Ballard of the Supremes had tried to sue Motown for back royalties, but was living on welfare when she died at age 32 in 1976. Jackie Wilson, Dee's onetime mentor, suffered an apparent heart attack that put him into a coma in 1975 and later died penniless. Again and again, Dee heard stories about rock pioneers who had plummeted from the top of the charts to obscurity, poverty, alcoholism or an early grave. "I'm a rock-and-roll survivor," says Dee, now 52. "But a lot of people didn't survive."

Thus began Dee's dream of helping the countless others in the back—and the front—of the bands. In 1987 he created the Foundation for the Love of Rock 'n' Roll and set out to raise $20 million for a retirement community, possibly on the west coast of Florida, and for a health insurance plan for needy musicians. The community Dee envisions will include a rock-and-roll museum, a performing arts center and individual living units open to any rocker who ever made the Billboard charts. Dee's foundation—now 151 members strong with a board that includes Frankie Avalon, Fabian and Wolfman Jack—has raised only $100,000 to date. But he says he expects big profits from an upcoming oldies album.

If, in fact, Dee's vision ever becomes a reality, it would represent a measure of justice after decades of neglect for some old rockers. "Rock and roll was a naive, mom-and-pop operation in the early days," says Richard Nader, a promoter of rock revival shows. "Records were often cut in 30 minutes, in somebody's basement, and the artists knew nothing about royalties." Teenage stars unknowingly signed away rights to their songs; record executives routinely sold the rights to groups' names, so original members could no longer use them to perform or record. Today, though pre-1970s music is a booming industry, original artists see few of the profits. "We've been in and out of lawsuits," says former Chords vocalist Jimmy Keyes, who claims he has received only minimal royalties for the Chords' 1954 hit "Sh-Boom." "But we still haven't been able to come up with much."

Dee, who is married with six kids and recently moved from New York to Florida, performs in about 200 shows a year with his new group—also called the Star-liters. For now, his life seems secure. But another shift in musical trends could change that, and he, like the seven onetime stars whose stories appear on the following pages, could find himself in serious need. Someday, if Dee should succeed in his mission, neither he nor any other old rocker will ever fall again without a safety net. "We've been hit hard," says Bo Diddley, who is on the board of Dee's foundation and recently released his first album in years. "If I ever get down and out, it's guaranteed I'll be there at Joey's retirement home."

DEE CLARK

As he proudly displays his Lincoln Town Car, Dee Clark, 51, still exudes a trace of the charisma that helped make his 1961 single "Raindrops" a No. 2 hit. But his shiny new toy can't hide the beating he has taken from life. He parks the Lincoln outside the rundown Lone Oak Motel in Toccoa, Ga., where he survives on the kindness of owner Irene Roberts. She hasn't demanded the $38.14 weekly rent since 1987, when Clark had a stroke and two heart attacks, complicated by diabetes. Though he had been living well enough off $25,000 a year in royalties and fees from a few gigs, Clark suddenly found himself destitute. Lacking health insurance, he fell deeply in debt to the hospital and rehabilitation center that helped him recover from partial paralysis.

Eventually two deejays held a benefit to help pay Clark's bills, the hospital forgave the remaining debt, and the onetime Vee Jay Records recording star saw his life improve, temporarily. He began working out at a local gym, regained some of his mobility and joined in a couple of benefit performances for Joey Dee's foundation. Convinced that he was on the comeback trail, he bought his new car in February 1988, only to find that his confidence was a bit premature. "Agencies are scared to book me," he explains, "for fear that I'll pass away."

Lately, Clark has at least been managing to keep out of hock. Bill Pinkney of the Drifters paid him $1,000 a week to tour with the group for five weeks, and royalty payments for his old songs go directly to the automobile credit agency. He hopes to make "the big splash" one more time, but if it doesn't work out, he wouldn't mind a piece of Joey Dee's dream. "A retirement home for old rockers," he says, mulling it over. "If I had to go, I'd love it. I'd run into friends. We could tell old stories, play checkers and show off."

TOMMY SANDS

"The industry is full of people who were famous for 15 minutes, like me," says Tommy Sands, 51. "All this happened to us at an early age, and then it was, 'What do you do with the rest of your life?' "

Not many started earlier than Sands. Only 14 years old when he first toured the South with an unknown young singer named Elvis Presley, Sands became a star at 19 after appearing in an NBC movie, The Singin'Idol, in which he played a rock and roller. After that, his concerts sold out, and his next six albums produced 11 hit singles. He made 10 more movies—including Babes in Toyland' and Ensign Pulver—and received up to 30,000 fan letters a week. Then, in 1962, his career began to slip; three years later, his five-year marriage to Nancy Sinatra ended. "I got divorced, and nobody wanted me," he says. "My record sales dropped, and my career was over."

Sands moved to Hawaii, where he anesthetized himself with LSD, uppers, downers—virtually any mind-blowing drug he could buy. By the mid-'70s he finally went straight, got a degree in music and cinema at the University of Hawaii and remarried. Though he sometimes played free concerts, he couldn't find paid engagements. His frustration and depression took their toll on the second marriage, which produced one daughter, Jessica, now 11. Sands divorced again and recently, still hoping to revive his career, moved to Florida.

Now settled in Kissimmee, 20 miles from Orlando, Sands is living off investments, wants to publish his autobiography and hopes to cut his first record in more than 25 years. Meanwhile, he picks up a little change singing his old hits on Mondays—"the worst night of the week"—at Little Darlin's, a local nostalgia club. "Nobody in Hollywood even knows my name," says Sands, who has tinted his gray hair black. "I want to work so bad I can't stand it. I want to work till I die."

THURSTON HARRIS

Most mornings at 7, a nearly toothless man in greasy, torn clothes leaves a Pomona, Calif., A-frame to search for empty bottles in garbage cans. "I pick 'em up and sell 'em," says Thurston Harris, 58, who no longer has the energy to hold down jobs as a mechanic and construction worker. "Sometimes you make enough to get by," he says. "Sometimes you don't. I manage. Just some days I don't eat."

Downing his third can of malt liquor in six hours, Harris reminisces about a time when his life held more promise. A childhood star on the Indianapolis gospel circuit, he later recorded a string of rhythm-and-blues hits with the Five Royales and the Lamplighters. After singing his 1957 solo hit, "Little Bitty Pretty One," on The Ed Sullivan Show and American Bandstand, he toured with Buddy Holly, Fats Domino and the Everly Brothers. Then his luck changed. "I didn't get nothin'," he says bitterly about a deal with now-defunct Aladdin Records, which provided no royalties. "Nothin', you hear? Still not. They caught me when I was young and dumb and took advantage of me."

When his discouragement turned to depression, Harris went homeless and for 20 years refused even the sporadic recording offers he received. He drifted among friends and family until his sister finally took him in. "I'm lucky, I guess," says Harris, who shares a house with his sister's children and grandchildren. "I could be sleeping in cars and eating air like I used to when I quit music." He is not impressed by contemporary musical styles. "I can't stand the hollering," he says. "I mean, if I'm gonna ask a woman do she love me, I ain't gonna scream it at the top of my lungs! I'm gonna sing it sweet."

Harris's dream is to do just that. "I can still sing, and I never stopped writing," he says. "All I need is a small break." Then, in a voice seasoned by malt liquor and Lucky Strikes, he launches into "Head of Lettuce," a wry new number he has composed about how drink turns a man's head into that popular leafy vegetable. Smiling, he says proudly, "I think it's gonna be a hit."

POOKIE HUDSON

James "Pookie" Hudson knows about hard work. For the past two years he has labored up to 16 hours a day packing milk at a Springfield, Va., dairy. In years gone by he has built boxcars, counted beads at Macy's, driven a bus, parked cars, cleaned clothes. All this was after Hudson, 55, started off by writing 200 pop tunes, among them such R&B classics as "Baby, It's You" and "Goodnight, Sweetheart, Goodnight," sung with his doo-wop group, the Spaniels.

By Hudson's reckoning, the same people who first found him in a Gary, Ind., housing project and made him an Apollo Theater headliner share credit for his humble employment today. Black record-store owner and deejay Vivian Carter was starting her own label, Vee Jay Records, and was so impressed by Hudson and the singing group he formed with four high school classmates that she gave them a contract before they graduated. Named the Spaniels because a friend thought they sounded like dogs, the group had a Top 5 R&B hit in 1954 with their third single, "Goodnight, Sweetheart, Goodnight." Money proved harder to come by. Hudson says Carter gave him one $800 check for writing "Goodnight." After that, he says, the Spaniels were paid almost nothing, except when they were touring and earned up to $150 apiece per week—while paying their traveling expenses themselves. "They treated us like sons," says Hudson, "so we thought they were going to take care of us. But they didn't. They always told us we owed them for the recording, and for cars and things. They kept us in debt."

Too poor at 20 to pay $80 a week child support when he and his teenage bride separated, Hudson tried to sell one of his songs and says he was tricked into selling all his songwriting rights for $50. Other royalties became unobtainable in 1967, when Vee Jay went bankrupt and sold the master tapes of the old Spaniels' records. In 1978 Hudson finally was awarded rights to the songs he wrote, which have so far brought in $60,000. But the Spaniels still earn no performance fees when, for example, their version of "Goodnight, Sweetheart, Goodnight" was used in the 1987 movie Three Men and a Baby.

Hudson admits he brought some of his financial problems on himself. Married three times, with six legitimate children and two out of wedlock, he spent years switching jobs and cities as he drank his cares away. "We can't blame everything on everybody else," he says of himself and fellow rockers. "A lot of these troubles we could have avoided if we'd left the whiskey and the women alone."

Hudson now lives by himself in a two-bedroom apartment in Bailey's Crossroads, Va. He quit hard liquor two years ago, shortly before he started at the dairy, and hopes to stay in his $13-an-hour job for eight more years so he can qualify for retirement benefits. As for the possibility of growing old in Joey Dee's retirement community, he says, "I've got nothing against it. But I'm doing my best not to need it."

RICHARD FIFIELD

Twenty-six years ago, Richard Fifield's sky-blue eyes used to scan the Colorado horizon from a white Volvo P1800 with a sporty red interior. In those days Fifield lived well. His band, the Astronauts, was prospering, thanks to an instrumental called "Baja" that was a top international hit. Hugely popular in Japan, the Astronauts started a 1965 tour at the Tokyo airport amid a swarm of media and 8,000 screaming fans.

Today Fifield, 48, looks back at the world in the mirror of a battered brown 1977 Dodge van, his full-time home during nonwinter months. (When the cold comes, he rents an apartment.) Doing odd jobs around Boulder and hoping to make it big with his new band, the Clams, he is philosophical about his past fame. "Hell, it's a crap shoot," he says. "I fell into it."

In 1963, two years after Fifield became the Astronauts' lead singer, RCA persuaded the band to play surfer music, he says, because "we fit the part: blond and clean-cut." The Astronauts released eight U.S. albums; then in 1968 two band members were drafted, and the group fell apart. With little success, Fifield tried to form his own band, then hung up his guitar for 10 years. He's been collecting small royalty checks ever since. "RCA treats you square," he says. "I assumed that when the contract was up, I was up. I didn't know you get paid for the rest of your life."

Though Fifield's former bandmate Dennis Lindsey has struggled for years with alcohol and drug addiction, other group members have led productive post-Astronaut lives. Jim Gallagher runs a printing business; until recently, Stormy Patterson installed kitchen tiles, and Bob Demmon teaches high school history. As he tries for a musical comeback, Fifield faces a rocky future. He has no retirement fund, savings or insurance. But, he says, "the whole idea of retirement is something I don't think about—maybe I'll change my mind when I'm 65." As for Dee's project, "I think it's a great thing—I'm sure there would be some good jamming—a live band every weekend."

ERNIE K-DOE

Sitting still as a statue in a blue polyester three-piece suit, Ernie K-Doe shows the ravages of a 17-year affair with the bottle. His half-closed, bloodshot eyes stare aimlessly; his slurred sentences trail off, to be completed by his manager, Milton Batiste.

Three years ago, Batiste found K-Doe wandering drunk in New Orleans and decided to help. It hasn't been easy. When Batiste got him bookings in jazz and soul festivals, K-Doe sometimes stood up and rambled incoherently. "I told him," says Batiste," 'you are not Jesse Jackson. The people don't want to hear you preach. They want to hear you sing.' "

That's what K-Doe, 53, did so well in the early '60s with exuberant rhythm-and-blues hits like "Mother-in-Law" and "T' ain't It the Truth." Though he had perfected his voice as a teenager with the Flamingoes, he was hindered by his eighth-grade education. He changed his last name from Kador to K-Doe—because he liked the way it looked—and went solo in 1955. "There was a whole lot of people who did me wrong and rubbed me wrong," he says. "Everybody else was ridin' around in a Mercedes-Benz and a Rolls-Royce, and Ernie K-Doe was ridin' around in nothin.' "

K-Doe never learned to do anything but sing. Earning no royalties, he has scraped by for the last 15 years on just a few hundred dollars a month in performance fees. Still, he hasn't given up hope. Divorced many years ago and living with a female friend in downtown New Orleans, he has cut back a bit on his drinking, with Batiste's help. Until recently he had a weekly music show on a local public radio station. "They loved me," he says. "Even the little children would call me up. I had fans." As for his singing, he says, "I don't want to sound like I'm braggin', but right now I'm at my peak. Just turn me loose and let me go."

RONNIE LANE

"You bet I was the typical rock star," says Ronnie Lane, who in the '70s caroused with Rod Stewart, Ron Wood and other fellow members of the British band the Faces. These days, resting his guitar on the arm of his wheelchair, Lane, 43, looks anything but typical. In 1985, after nine years of illness, he lost the use of his legs to multiple sclerosis. He weighs 110 lbs. and looks pale and fragile. But no disease could destroy his high spirits. "Right now," he says, smiling, "I'm happy as a pig in s—."

Lane ascribes his good cheer to two things: money and the love of a woman. He has always received regular royalties-enough to sustain him if not make him rich—and he was married last year to his third wife, Susan Gallegos, an electrologist. She helps him maneuver around their rented Austin, Texas, home and assists him with treatments that include Oriental herbal teas and acupuncture.

Lane underplays his often-harrowing battle with disease. After quitting the Faces in 1973, he formed another band, which failed, then retired to a farm in Wales, where he began experiencing double vision and extreme fatigue. Returning to his native London, he was diagnosed with multiple sclerosis and took up a frantic search for a cure, trying even snake-venom injections. Some friends backed away; others proved their mettle. In 1984 Jimmy Page, Eric Clapton and Jeff Beck took part in a benefit concert in Ronnie's honor for Action and Research for Multiple Sclerosis, a support group for MS victims. Soon afterward Lane moved to Houston to serve on the board of an American branch of ARMS. When the Houston office fell under investigation for misuse of funds in 1986, a disillusioned Lane severed his ties with the group and moved to Austin. Lane's future may hold dark days when he will need a refuge of the kind Joey Dee has in mind. For now, though, he is writing poetry and songs, performing periodically at clubs and making it on his own. "I've got my whole life to look forward to," he says. "Tell the people I'm doing okay."

—Patricia Freeman and Michael Small from bureau reports


In 1962 Joseph DiNicola, a 25-year-old ex-choirboy from Passaic, N.J., seemed destined for a golden future. Millions of fans knew him as Joey Dee, the baby-face singer whose Starliters helped make the twist an international dance craze. The Beatles opened for him in Sweden. When he needed a backup guitarist, he hired Jimi Hendrix. His performances at New York City's Peppermint Lounge attracted such luminaries as Judy Garland, Greta Garbo and John Wayne.
Advertisement
Today's Photos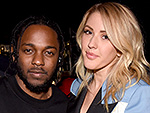 Treat Yourself! 4 Preview Issues
The most buzzed about stars this minute!