People Top 5
LAST UPDATE: Tuesday February 10, 2015 01:10PM EST
PEOPLE Top 5 are the most-viewed stories on the site over the past three days, updated every 60 minutes
From Kitty Dukakis, a Cry of Despair
For a "Fragile" Woman Who Once Seemed Destined to Be First Lady, Private Desperation and Public Pressure Lead to a Dangerous Drinking Relapse


"I'm not willing to talk about that," snapped Kitty Dukakis. Indeed, Massachusetts' First Lady had made it a condition of her appearance at Virginia Tech last month that she would not take any questions of a personal nature—an odd ground rule for a lecture on the very personal problem of alcoholism. "Kitty was fragile," remembers university administrator Julie Sina. "She looked tense. She was chain-smoking. You just wanted to say to her, 'Kitty, go home. Put your feet up for a while.' "

But quiet time at home was apparently the last thing that Kitty Dukakis craved. Wrapping up a frenetic schedule that included 13 appearances in 22 days, she plaintively asked an aide: "Are you sure there aren't any more speeches?" Recalls Sina: "After the lecture, I said, 'She's going to be back in treatment.' Moving at that kind of speed is just a way of avoiding things."

Kitty Dukakis could not avoid her crisis much longer. On Nov. 6, the eve of the first anniversary of her husband Michael's crushing defeat in the 1988 presidential election, Kitty was alone upstairs in their Brookline, Mass., home when she reached for a bottle of rubbing alcohol and drank. When Michael went up to tell her that a friend was coming to visit, he found his wife of 26 years groggy and "having trouble focusing," a spokesperson said later. Dukakis telephoned the family doctor, Gerald Plotkin, who rushed to the house and called for the ambulance that took Kitty, 52, to a Boston hospital.

For nearly two days the Dukakis camp insisted that Kitty had been hospitalized with "symptoms associated with the flu." In fact, only Kitty may have known the truth of the matter at first. But as rumors spread of some kind of overdose or even a suicide attempt, Plotkin finally disclosed what actually had happened. Kitty had been struggling with a long-standing depression that typically deepened in autumn; her psychiatrist had prescribed antidepressants. She had returned from her speaking tour the previous Thursday exhausted and ill. "In this state of exhaustion, with flu symptoms and depression, she ingested a very small amount of rubbing alcohol and had a severe reaction," said Plotkin.

The news of Kitty's relapse was even more stunning than the initial disclosure of her alcoholism just nine months before. Last winter, Michael Dukakis had announced that after the election, "on a limited number of occasions while at home, [Kitty] has used alcohol in excessive quantities." On Feb. 5, two days after the birth of her first grandchild, Kitty entered a month-long, $8,600 residential program at the pastoral Edgehill Newport treatment center in Rhode Island.

Until then, few people had suspected she had a drinking problem. Kitty had admitted candidly during the presidential campaign that she had been addicted to prescription amphetamine diet pills from the age of 19 until she kicked the habit in 1982 during a secret stay at the Hazelden Clinic in Minnesota. Yet, though she had been known to take a sip of vodka to help relax during the campaign, even the relentlessly attentive political press had never seen her drunk. She had been an extremely effective campaigner. ("If she were on the top of the ticket," Michael said admiringly in the closing stages of the race, "we'd be up by 20 points.") And though the defeat may have demolished her husband's career, the race seemed to have boosted her own. Kitty signed a contract for a $175,000 advance from Simon & Schuster for her memoirs (due out next year), and New York's Harry Walker lecture agency booked as many dates as she could handle for talks about the campaign or drug addiction. She was earning as much as $12,500 per appearance.

But if she seemed to be riding high, Kitty knew better. She was an alcoholic before Michael's loss, she said after Edge-hill, but had been able to control her drinking. Then, in the wake of the election, she began to feel her life unravelling. "You drink in private," she said. "I was falling apart before my own eyes, and I was able to fool people." Accordingly, when she emerged from Edgehill in March, she vowed, "The No. 1 thing in my life now is my sobriety.... I will do whatever has to be done."

And, one day at a time, she had apparently done it. What had gone so desperately wrong that she would drink rubbing alcohol, a poison so toxic that as little as six to 10 ounces could kill an adult? In fact, poison control centers received more than 1,200 reports from adults of rubbing alcohol ingestion last year. Experts say drinking it is a common "slip" among alcoholics. "When people with a craving for alcohol want a drink, they don't necessarily want to go to a liquor store," explains Katherine Hosier, a sub-stance-abuse counselor at Oaklawn Center in Elkhart, Ind., where, on Nov. 1., Kitty gave her last speech. "The strong immediate compulsion is to use something now. Another component of the disease is denial and distorted thinking. An alcoholic may justify drinking mouthwash or after-shave or even Sterno by saying, 'It's not the real thing. It doesn't count.' It's a statement of desperation."

There was no lack of speculation about the cause of Kitty Dukakis's desperation. The very date, Nov. 6, offered a ready explanation: It was the eve of the first anniversary of last fall's election, reawakening the pain of her husband's loss. "I feel sad and empty," she had told her old friend Sandy Bakalar shortly after the defeat. She made light of the disappointment in her standard speech. "For the longest time," she would tell her audiences, "I had hoped to move into a large, beautiful, well-known mansion early in 1989. In fact, I did. I just didn't expect it to be at Edgehill." But, says Bakalar, "She felt a real sense of loss and grieving."

The election wasn't the only problem. An apparently unmoved and unmovable Michael Dukakis was back at his state house desk at 9:30 A.M. sharp the day after his defeat, carrying on his governor's duties as though nothing had happened. But as the Massachusetts Miracle economic boom gave way to a regional recession, Dukakis had to ask for higher taxes and seek drastic cuts in state services. The press, politicians and the public bore down on their erstwhile champion with an implacable vengeance. He became the object of personal vilification rarely seen in American public life. Perhaps hoping to rise above politics, Dukakis announced in January that he would not stand for reelection. Instantly, as Democratic National Committee treasurer Robert Farmer observed, he became not just a lame duck but a dead duck. His "favorable" rating sank to a frigid 26 percent in a recent poll.

"Mrs. Dukakis has found all of this very painful," says Boston Globe reporter Chris Black, who covered the Dukakis presidential campaign. "The Governor is so stoic. The burden was more on Kitty. Someone said, 'When you hit Michael, Kitty bleeds.' Basically, right now, Kitty is hemorrhaging."

But the stereotyping of Kitty as sensitive and Michael as cold and aloof is disputed by some who know the Dukakises best. "We all play miniature shrinks on these things, and in this case it misserves two people," says the couple's longtime friend Joe Grandmaison, chairman of the New Hampshire Democratic Party. "I've seen the suggestion that life must be more difficult for Kitty because Michael Dukakis is unable to show his emotions. That is not the truth. Kitty knows Michael is an extraordinarily supportive, loving and caring husband and father." The Governor's former director of scheduling, Norma Fenochietti, concurs. "The family always took precedence over anything. He was always very strict about that," she says. "He had breakfast with Kitty every morning and dinner at home every night. If Kitty ever needed him, he was there."

Indeed, one Dukakis observer insists that, contrary to popular belief, "He is the warm one, the nurturer of the family. She is the one who needs to be nurtured. She is an attention seeker."

If it was attention Kitty Dukakis wanted, the campaign supplied more than she could ever have hoped for. "For a year she had her own airplane," says a member of the press corps who covered her travels. "She was in motorcades. She had Secret Service, her own hairdresser. She was at the top." Says the hairdresser, Richard Penna: "She loved it. She thrived on it. I think she is her happiest when she is running in three different directions." One of the Dukakises' campaign aides agrees. "We all thrived on the excitement—the adrenaline and the attention," she says. "It gets addictive."

Then suddenly it ended. Penna visited Kitty at her Brookline home the morning after the election. "I couldn't believe how instantly everything is taken away," he says. "The Secret Service, the cameras, everything was gone. It was really sad. The Governor had a job to do. But for her it was over." One who knows well what Kitty must have gone through is Hattie Babbitt, wife of former Democratic presidential contender Bruce Babbitt and an acquaintance of Kitty's for 10 years. "You're living in a very focused and intense and exciting world for that period of time," she says of campaigning. "The Dukakises came back to a bad situation in Massachusetts. They were higher and lower than most mortals are required to endure."

By Kitty's own account, that was when her drinking began to get out of hand. But if she realized that alcohol never solved any problems, she may have believed that crusading against it could. "When she got out of Edgehill, she said she had direction again," recalls Penna. "She was motivated." Eight days out of rehab she gave her first speech. "She has a wonderful talent for making a career out of catastrophe," her father, Boston Pops associate conductor laureate Harry Ellis Dickson said, according to Susan Buchsbaum in New England Monthly. Even so, she embarked on that career with something less than total confidence. "I'm afraid that deep down I'm nothing, that I'm no good, and that you will see this and reject me," she announced to the press upon her release from Edgehill.

Yet she bravely set out to save others from the addiction that afflicted her. Kitty has always been an activist, a champion of causes, working hard and effectively on behalf of Cambodian refugees, AIDS sufferers and the homeless. Perhaps conveniently, her agenda left little time to dwell on her own problems. "I've never heard Kitty feel sorry for herself," her father once said. In an interview, she spoke without the slightest loss of control even about the 1964 death of an anencephalic daughter 20 minutes after birth. In fact, the need to appear in control may be a legacy of her childhood. "Our family was great at criticizing, not so great at complimenting," her younger sister, Jinny, a teacher, has said. And big sister Kitty was thin-skinned. "She'd cry at dinner, burst into tears all the time," said Jinny. Kitty has her own memories of that time. "I was painfully shy," she has said. "My father used to get infuriated with me because I wouldn't look up when I met people. I was also a Goody Two-shoes. I did what was expected of me."

Lately, perhaps, she has expected too much of herself. Authorities on alcoholism say that it is a mistake to go public about one's abstinence too soon, since that creates extra pressure at a time when temptations are greatest. Even as she embarked on her speaking tour, Kitty must have known that. After all, she had pretended to be ill with hepatitis when she went into Hazelden in 1982. "Anybody who has gone through this kind of problem knows that they are very vulnerable in the early days after recovery," she said when she finally discussed her battle with drugs. "Being public about it would not have been helpful."

For better or worse, her problems are painfully public now. "I know Kitty very well," says one friend. "She is an alcoholic, and that's the problem. It's not about the deficit, Michael's popularity rating or anything like that. You drink because you win—and you drink because you lose. It wouldn't have mattered if her husband had been elected President. She's ill, and that's the point."

Once again, Kitty Dukakis has her work cut out for her. "She scared the hell out of herself by drinking rubbing alcohol, says another friend, who talked to Kitty last week. Her job now is to get better. To that end, she was transferred last week from Boston's Brigham and Women's Hospital to the New England Deaconess Hospital's in-patient Affective Disorders Unit, which commonly treats victims of depression for about two weeks. Michael was at her side. "I love Kitty," he said. "I'm going to stand by her, just as she's always stood by me. We're in this thing together."

James S. Kunen, Dirk Mathison, Victoria Balfour, Sue Carswell, Gayle Verner in Boston, Katy Kelly, Margie Bonnett Sellinger in Washington, D. C.


Advertisement
Today's Photos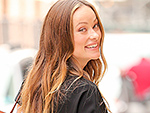 Treat Yourself! 4 Preview Issues
The most buzzed about stars this minute!