People Top 5
LAST UPDATE: Tuesday February 10, 2015 01:10PM EST
PEOPLE Top 5 are the most-viewed stories on the site over the past three days, updated every 60 minutes
Financier Charles Keating Is the $2 Billion Man of the Savings and Loan Crisis


It was Keating, after all, who presided over the $2.5 billion collapse earlier this year of the California-based Lincoln Savings and Loan, the largest thrift-institution failure ever. It was also Keating who in 1987 persuaded five U.S. senators—to whose campaigns he had contributed $1.3 million—to intervene on his behalf when federal bank regulators first began investigating his financial dealings. (Had his largess bought him influence? Keating was asked. "I certainly hope so," he said.) And it was Keating's opulent Phoenician Resort in Scottsdale, Ariz, (where suites go for up to $3,750 a day), that government agents seized last month in a midnight raid, sealing off the executive offices and changing locks and computer passwords.

Now the question is, did Keating, 66, break any laws? The potential bill of particulars against him is long and complex, involving allegations that he recklessly invested Lincoln savings funds in speculative ventures, including undeveloped real estate and junk bonds, many of which went sour. Authorities are also looking into accusations that Keating siphoned off as much as $95 million from Lincoln into another company, from which he and his family then took some $34 million in salaries, bonuses and stock sales. Whatever the reasons, Lincoln's bankruptcy cost the savings of some 23,000 uninsured customers.

Last week Keating got a chance to state his case before the House Banking Committee—and refused to answer any questions. (In the past Keating has maintained that Lincoln, freed by federal deregulation of the savings and loan industry, was simply trying to maximize returns for customers.) The five senators enmeshed in the case—Democrats Alan Cranston of California, John Glenn of Ohio, Dennis DeConcini of Arizona, Donald Riegle of Michigan and Republican John McCain of Arizona—argue that they are responsible for representing any and all constituents and contributors, including millionaire businessmen. "There was nothing improper about my contacts with Charles Keating," said Cranston, who, along with his four colleagues, is now under scrutiny by a Senate ethics panel. "If we adopt the position that you can only take money from people you don't help, then we're creating an Alice-in-Wonderland world."

In fact, Keating's whole career has had a slightly fantastic quality. After success as a lawyer and real estate developer, he bought Lincoln in 1984 with $51 million and quickly began buying up junk bonds with the thrift's cash. He worked constantly, flying around the country in a fleet of corporate jets and helicopters, but he attended a Catholic church daily and lived at a comfy but hardly palatial six-acre Phoenix estate.

At the same time, he has said he donated large sums to many charities: $100,000 a year for 10 years to Mother Teresa among others. He was similarly generous with his employees. According to Tucson's City Magazine, some secretaries made $65,000, while top executives often earned $600,000. Keating's 28-year-old son, Charles III, one of many family members who worked in the business, reportedly made $800,000 a year. Not surprisingly, most of his workers remain intensely loyal. "He's not the man Joe Public thinks he is, with megabucks sitting up on a hill somewhere, just reaping all the benefits from the money they say he screwed these little old ladies out of," says Deborah Karbo, a former vice president of commercial real estate in one Keating company. "He didn't mean for this to happen."

But it did, and the reaction of the people who entrusted their money to Lincoln has been loud and angry. Many customers were apparently steered away from insured certificates of deposit and toward uninsured bonds in Lincoln's parent company. U.S. officials estimate that investors have been left holding roughly $250 million in now worthless bonds.

One of those who saw her savings disappear is Ramona Jacobs, 47, a retired Pacific Bell manager, whose daughter Michelle, now 23, suffered brain damage in a car accident in 1987. On the assumption that anything offered by a bank must be safe, Ramona took the $11,000 from her insurance settlement and put it into debentures offered through Lincoln as a nest egg to help pay for Michelle's future care. "I believe Keating was a very devious man who is obviously caught up in power and money," says Ramona now. "I'm not a vindictive person, but I wouldn't mind seeing him struggle."

She is likely to get her wish. The Internal Revenue Service, the FBI, the Justice Department and the Securities and Exchange Commission are all investigating Keating, who also faces several civil suits. While depositors who lost insured money in the thrift need not worry, those with uninsured bonds—such as Jacobs—may never recover their savings. In the end, about the only hero to emerge from the S&L mess is Edwin Gray, the former head of the Federal Home Loan Bank Board who battled to rein in Keating and other thrift officials until leaving office in frustration in 1987. Now the president of Chase Federal Bank in Miami, Gray insists that the crisis be seen as something much deeper than a passing financial headache. "Nobody wanted to listen," he says. "The thrift industry was contributing lots of money, and all the Charlie Keatings had a louder voice than I did. It's an open sewer that has polluted the political process and corrupted government."

—Bill Hewitt, Jane Sims Podesta in Washington, D.C. and Kathy Shocket in Phoenix


Most of them were neighborhood banks, the kinds of places in which people kept their Christmas club savings or the money for their kids' education. But over the last decade, poor management and outright fraud have put the nation's savings and loan associations in a colossal mess, requiring a $300 billion bailout by Washington. Individual bankers tend to be dwarfed by such numbers, but Arizona businessman Charles Keating stands out nonetheless.
Advertisement
Today's Photos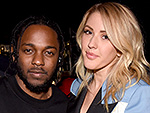 Treat Yourself! 4 Preview Issues
The most buzzed about stars this minute!