People Top 5
LAST UPDATE: Tuesday February 10, 2015 01:10PM EST
PEOPLE Top 5 are the most-viewed stories on the site over the past three days, updated every 60 minutes
Trapper Todd Hardwick Tackles the Ultimate Varmint, a Monster Python Who Won't Leave Home


This particular battle took place not in the jungles of Africa, South America or Southeast Asia but in sunny Fort Lauderdale, Fla. Ruth Spalding, 65, had called Todd Hardwick, the 26-year-old founder and proprietor of Pesky Critters Relocation, and he arrived with three helpers, a few shovels, a sleeping bag and tranquilizer syringes—just in case.

Spalding told Hardwick that the snake was a 25-foot python. He was skeptical. "Immediately, when people call about a snake, you cut the length they give you in half," says Hardwick, who specializes in removing unwanted fauna from places they shouldn't be. Ruth, though, was not exaggerating the snake's size by much; it turned out to be 22 feet long.

Spalding's husband, David, 71, told Hardwick that he had been awakened one night by the sounds of a raccoon screaming, and that when he ran outside he saw the huge python devouring the creature headfirst. "It was fantastic looking," says Spalding. "We knew the snake was under the house, and we were concerned about the neighbors' kids." After other animal experts failed in their efforts to remove the snake alive, Ruth Spalding called Hardwick.

Hardwick's first move was to dig into the tunnel the snake had made under the entire length of the house. "We dug 70 or 80 feet," he says, "and there was the snake." The four tried, without success, to simply drag the hissing snake out. Then they tried Plan B. Hardwick and one of his assistants dug a hole directly above the spot where the Pytho reticulates—a native of Southeast Asia that had escaped or been abandoned—was waiting. Knowing that the snake was at least 18 to 22 inches thick and fully capable of squeezing him to death, Hardwick nonetheless had himself lowered into the lair by his ankles, armed only with a wire snare.

"As the snake went for my face and throat, I grabbed it with the noose and started yelling for them to pull me up," he says. "The snake must have thought I was trying to flee, so it came up after me. There I am, being pulled up by my ankles, with 300 lbs. of snake barreling after me like a Slinky out of a can. It took all four of us to wrestle the snake into the sleeping bag."

The Spaldings are still impressed by Hardwick's derring-do. "We really feel Todd is a hero," says David Spalding. "We couldn't imagine the amount of bravery it took to go down there."

Hardwick thinks that the gold, brown and white, diamond-patterned python—which is now in his South Miami home—is the biggest ever taken in North America. Its capture in August gave him the recognition he had long sought in his offbeat life as a non lethal trapper. "It's just like Ghostbusters," he says. "We came. We saw. We kicked his ass."

With that case closed, Hardwick went back on the creature watch: He is on call 24 hours a day, seven days a week in the six counties of South Florida. "Just about every night," he says, "I'm called out of bed at 3 A.M; and I have to go out and save people from some animal—or save the animal from the people." In the case of the Spaldings' giant python, a female that Hardwick hopes to sell to a zoo for several thousand dollars, he didn't charge a fee. But his bill normally starts at $75 per call, depending on the animal and the circumstances. "Skunks are definitely more money," he says.

In the course of his work, Hardwick has removed raccoons from bedrooms, snakes from law offices and monkeys from condominiums. He always tries to bring 'em back alive. "Everyone talks about development pushing the animals out," he says, "but they aren't being pushed out. They're learning to live in our neighborhoods."

Hardwick encourages all the humans he meets to treat the animals more kindly. "I spend a lot of time in schools trying to educate kids," he says. "And when I trap an animal, I try to show it to the people and explain to them what it is, what it eats and what it does. The same raccoon they saw as an enemy, I make a friend. I'm an ambassador for the animals."

Tom Quinn, a wildlife inspector for the Florida Game and Fresh Water Commission, is a big fan of Hardwick's. "Todd does a lot of good," says Quinn. "He does pretty much anything we call him out to do, from raccoons in attics to alligators in swimming pools."

Hardwick's special affinity with animals became obvious when he was growing up, the son of an attorney and a nurse, in Cutler Ridge, the South Miami suburb where he lives now. "I always had a desire to be out in the woods, and I set traps from the time I was very young," he says. "I wanted to see if I could trap the animals so I could look at them. I read about the old fur trappers, and I used some of their tricks. But my traps didn't grab an animal by the leg and hurt it. My animals get a second chance."

Word of his skills got around, and he began helping neighbors who had unwanted animal guests. "It began to snowball," he says, "and I realized that I could turn this into a job." When the rest of his class headed off to college, he stayed behind, and, in 1985, he started Pesky Critters.

Hardwick estimates that he makes $25,000 a year from trapping fees and from selling some of the more exotic catches. For the single, eligible Hardwick, there is another bonus: "People are always buying me drinks just to hear me tell stories. They say I'm Crocodile Dundee," he says. "Women call me and say, 'I saw you in the paper or on TV, and I'd like to buy you a drink sometime.' " Maybe they're trying to trap the trapper.

—Michael Neill, Cindy Smith Dampier in Miami


Okay, so Saint George and the Dragon it wasn't, but as encounters between man and the animal kingdom go, it was a dilly. A giant snake had made its home under a house. It killed unwary animals and dragged them to its nest and gorged itself on their crushed bodies. The people who lived in the house had needed a hero, and with his brave companions, he had responded. He was blond and handsome, and he had come to wage epic battle against the snake in its lair beneath the house.
Advertisement
Today's Photos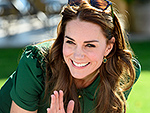 Treat Yourself! 4 Preview Issues
The most buzzed about stars this minute!