People Top 5
LAST UPDATE: Tuesday February 10, 2015 01:10PM EST
PEOPLE Top 5 are the most-viewed stories on the site over the past three days, updated every 60 minutes
Playing for Keeps When He Quit Wall Street, Michael Lewis Hits the Jackpot with Liar's Poker


Well, the buzz is back—and big money may not be far behind. Lewis's account of his two years in investment banking, entitled Liar's Poker: Rising Through the Wreckage on Wall Street, landed on the New York Times best-seller list last month. Though he was paid only a modest advance, Lewis will receive half of the six-figure sum expected for paperback rights and has been deluged with movie offers.

Not everyone is happy for him. Liar's Poker not only describes the heady atmosphere of the biggest investment boom in Wall Street history—"Never before," writes Lewis, "have so many unskilled 24-year-olds made so much money in so little time"—it also names names and gives details about the greed, infighting and mismanagement that eventually undermined Salomon Brothers, even as Lewis was making his own rise from trainee "geek" to star bond salesman. "I don't know if anyone feels bitterly about the book—except possibly the two or three people at the very top of Salomon Brothers," says Lewis.

One of those is Salomon CEO John Gutfreund. The book describes an incident in which he challenged a high-rolling trader to liar's poker—a nerve-testing game in which, playing the serial numbers on a dollar bill like a card hand, players bid against each other in a process similar to I Doubt It. Gutfreund proposed a match with the words, "One hand. One million. No tears." But when the trader upped the stakes to $10 million, he backed off. Gutfreund concedes that such an exchange took place, but insists he wasn't a player. For the most part, though, Lewis's former colleagues have told him his often profane, always hilarious book is right on the mark about everything from traders gorging on five-gallon drums of guacamole during work to Salomon's alleged practice of covering some of its losses by encouraging smaller clients to buy and sell unnecessarily. "Friends who were there have called to say, 'People aren't going to believe this, but I know it's true,' " says Lewis.

Raised in New Orleans, the son of a lawyer and a charity administrator, Lewis majored in art history at Princeton and botched his senior-year investment-bank job interviews by breaking an industry taboo: He admitted he wanted to make money. His first two jobs—as a stock boy for a New York art gallery and as a cabinetmaker—paid next to nothing, so Lewis followed his girlfriend, Diane de Cordova, to England, where he enrolled at the London School of Economics. While working for his master's, he began writing articles for the Economist and found he loved it. But when connections, and luck, landed him a job at Salomon Brothers on Wall Street, he took it. "I felt a need to demonstrate I could make money, because my father had done well," he says. "I felt if I couldn't, I was somehow inadequate."

At Salomon Brothers in 1985, making money was hard to avoid. On his first day, Lewis writes, "I didn't really imagine I was going to work, more as if I were going to collect lottery winnings." Yet it was a stressful place for a lowly trainee—"like the sixth grade," says Lewis, "one of those early adolescent environments where there was so much peer pressure you almost hated to get up in the morning and face it." He eventually grew accustomed to the frat-boy pranks that characterized the corporate culture-like filling trainees' suitcases with wet paper towels before trips—and he learned to play liar's poker. ("No one will admit that game is a rite of passage at Salomon, but it is," says Lewis, who never won or lost more than $300.) He also proved a natural bond salesman. "I had thought I wouldn't make a good Wall Street person," he says, "but I was better than good. I was detached from the process of trading, and that gives you an advantage."

By 1987, when he was transferred to London, Lewis was making more than $225,000 a year. Then, to the bewilderment of his colleagues, he quit. "People seemed shocked that I could walk away from the promise of a fortune," he says. "My father thought I was insane. But the job was no longer as thrilling as it had been, and the pull of journalism was very strong for me. I wanted to be a writer."

He had plenty of material in the form of a diary he had kept in his trading days. It was peopled with "wonderful Wall Street characters that no one had ever really described," Lewis says. "As I wrote the book, I was laughing out loud." When friends who read early drafts laughed too, Lewis knew he was on to something.

Today, Lewis and Diane, 29, now his wife and a financial consultant, live in a two-bedroom house in London. His writing career is bullish, with a regular column for Manhattan, inc. magazine and a novel about Japan in the works. "I can't imagine doing anything else now," says Lewis. "I've seen how easy it is to make huge amounts of money—and how little meaning there is in it."

Still, a trader's instincts die hard. When producers call about buying the movie rights to Liar's Poker, Lewis always has the same response. "I say I'll do it if they let me write the screenplay," he says, "and if they pay me a lot."

—Kim Hubbard, V.R. Peterson in New York


Early 1988 was a difficult time for Michael Lewis. He had quit his outrageously lucrative job as a bond salesman for Salomon Brothers in London, and though he was sure he'd done the right thing—he was determined to be a writer—he couldn't escape second thoughts. "Leaving that job was like going off a drug, although I've never done that," says Lewis, 29. "It felt like going cold turkey, because you had this wonderful buzz whenever you did something good at Salomon. Everyone would stand up and cheer."
Advertisement
Today's Photos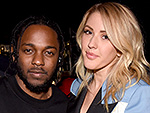 Treat Yourself! 4 Preview Issues
The most buzzed about stars this minute!