People Top 5
LAST UPDATE: Tuesday February 10, 2015 01:10PM EST
PEOPLE Top 5 are the most-viewed stories on the site over the past three days, updated every 60 minutes
The Worst of Times Are Over for 227's Red-Hot Toukie Smith


Like a fire engine—and with fitting speed, she has been rushed, sirens blazing, to the set of NBC's 227. Up until now, Toukie, 35, has mostly been known as the sister of fashion designer Willi Smith, who died of AIDS in April 1987, and as the longtime girlfriend of Robert De Niro, who's back in New York. But the producers of 227, the Saturday night comedy set in a Washington, D.C., apartment house and starring Maria Gibbs, are hoping Toukie's red-hot presence will fill the void left by sassy-brassy Jackee, who is getting ready to spin off her own sitcom. And so, hoping to finally make a name for herself, Smith and her English bulldog, Rufus, have taken up temporary residence in L.A.'s Valadon Hotel.

Now she's trying to leave her own mark, and if flamboyance is any help, Toukie's a lock. A visitor to her suite is greeted by being scooped up in her arms, smothered in a bear hug and hit by two big wet kisses on both cheeks. "The image of Toukie is an extravagant, comic book creature," says her close friend, clothing designer Fernando Sanchez. "But there's another side that affords her the ability to rationalize all the traumatic things that have happened to her and not be destroyed."

The recent past has brought a surfeit of pain. A year before her brother died, her mother, June, an alcoholic, died of cirrhosis of the liver. In June of last year Smith was early into her pregnancy when she miscarried De Niro's baby. "I felt a total sense of loss," she says, referring to the miscarriage coming hard after two tragedies. "But I had to take that loss and turn it around and make it positive. I've been doing that since I was a kid."

Born in Philadelphia as Doris Smith, Toukie grew up in an extended family that at various times included her mother, two brothers, two aunts, a grandmother and a stepfather. She saw her father, a local butcher, on weekends. "Life was never easy for us," she says, "but Willi and I were taught to dream. Mother taught us to release our problems into our dreams, and never let anyone take them away."

Toukie and Willi, who always shared a strong bond, both headed into fashion, he as a designer, she as a fashion show coordinator. After a few false starts, including their own clothing line, which failed, both found success. Started in 1976, Willi's company, WilliWear, was a $30 million business at its height. Toukie met Japanese designer Issey Miyake, who offered her a modeling contract if she lost 20 lbs. "Honey, it was hard because I love to eat and cook," says the 5'8", now 135-lb. Smith. She lost the weight, eventually signed with Wilhel-mina and was singled out by Bloomingdale's as its favorite model in 1978.

"After a certain stage in modeling," says Toukie, "you get a little stifled inside. You're a product. It's not about creating characters." As happens to many a model, the desire to act became compelling. Smith began to study acting seriously in 1986, opening up a catering business, Toukie's Taste, to support herself. She landed her first acting job a year later, playing Sheena Easton's assistant on Miami Vice and attending Easton's TV wedding to Don Johnson.

Earlier in 1987, Willi returned from a trip to India feeling ill. He was told he'd acquired a form of bacterial dysentery, and after a month's recuperation he began to improve. But the following month Willi took a turn for the worse. "One night he was really sick, and I took him to the hospital," says Toukie. "Willi was dead three days later. We didn't find out he had AIDS until 10 days later, because that's how long it took to get the blood work back.

"I'm very logical with tragedy. Things have to be taken care of, and quickly. But once it was over and a couple of months went by, I freaked out. How could I not? I would scream and cry and fall on the floor."

De Niro, whom she met at the start of the decade, was "100 percent supportive throughout," she says, and he has become involved in her work for AIDS. This February the couple hosted an AIDS benefit auction in New York, raising $75,000 in Willi's honor.

In June 1988, while making a panel for the national AIDS quilt in her brother's memory, Smith suffered her miscarriage. "I was under a lot of stress from my mother's and Willi's deaths," says Toukie. "I realized though, there's a time and a place for everything, and this was God's way of telling me that this was neither the time nor the place to have a child."

Toukie won't say much more about her ongoing romance with media-shy De Niro. Pushed for information, she sees her favorite color, red: "I'm in a relationship and have been in that same relationship for a long time. And that's all." Her snappish stance, however, seems more than an adamant need for privacy. Beyond all that bubbly energy, there's a sadness in her eyes that suggests if she revealed any more of her personal life—whether about her losses or her relationship—she'd start crying. Maria Gibbs, her co-worker on 227, sees some similarity between Toukie and Rufus. "The dog looks up at you," says Gibbs, "then comes running over, waggin' his little tail, just waiting for a pet. Like Toukie, he gives and needs a whole lot of love."

—John Stark, Kevin Koffler in Los Angeles


She's dressed completely in red. Vases of red roses fill her West Hollywood hotel suite, the fallen petals scattered helter-skelter. The wall hangings are red. She sleeps on a bed with a red spread, red sheets and red pillowcases. In case there's any lingering doubt, Toukie Smith, a radiant woman with bleach-blond hair, points out, "Red is my color, baby. Each room in my apartment in New York City is painted a different color red. Red is the color of energy, and energy is what I'm about."
Advertisement
Today's Photos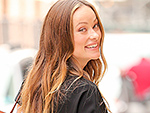 Treat Yourself! 4 Preview Issues
The most buzzed about stars this minute!