People Top 5
LAST UPDATE: Tuesday February 10, 2015 01:10PM EST
PEOPLE Top 5 are the most-viewed stories on the site over the past three days, updated every 60 minutes
'i'm Just Lucky to Be Alive'
Still Recovering from a Devastating Bout with Throat Cancer Sammy Davis Jr. Finds New Gratitude for Life and for Friends


Looking back now, Davis remembers the evening as the end of a triumphant period and the start of a tumultuous one. The following morning, the 64-year-old veteran entertainer awoke with a strange soreness in his throat that would eventually be traced to a carcinoma growing behind his vocal cords. "People are afraid of the word cancer," says Davis, "so doctors use medical terms like carcinoma." Thus began a descent into pain, a grueling passage through radiation treatments that left Davis's skin discolored and so raw it sometimes bled when he touched his throat.

Yet at the bottom of pain he found victory. After eight weeks of radiation, ending last month, doctors say the cancer is in remission. And Davis, after 60 years in show business, is back in America's spotlight. On Sunday, Feb. 4, ABC will air Sammy Davis Jr.'s 60th Anniversary Celebration, a 2½-hour special in which many of Davis's friends salute the courage of the country's coolest cat. Featuring Eddie Murphy, Michael Jackson, Frank Sinatra and others, the show delivers a powerful lineup of stars offering the most glowing, heartfelt tribute this TV season.

The road back was a tough one. Davis faced the very real possibility that he would never sing again—if, indeed, he survived at all. "All the time I was wondering, will it come back, will the throat come back, and if it does, what level will you get to? How will you perform?" he remembers. Though he's still able to talk only in a hoarse whisper, the man once known as Mr. Entertainment says singing is definitely not out of the question. "I haven't tried to find out yet whether I could sing, get a note, nothing. Shirley [MacLaine]—who is one of my godmothers, she's always there when I need her—she's got a vocal guy I'm going to work with. I've got to find out from this guy. If he says not to perform, I'll do what he says." Facing a previously scheduled date for Harrah's in April, he'll be relying on all the advice he can get. "I don't know the reason for my surviving, and I'm not going to press God to know why," he says. "I'm going to let Him guide me, instead of me trying to run the show."

In the meantime Davis is concentrating on what he has gained from the experience. Forced to put another brake on his frenetic life-style (when diagnosed, he broke his 50-year, pack-and-a-half-a-day cigarette habit), Davis credits his illness with putting him in touch with his mortality and making him realize the value of friends. "You gotta think about it and say, why did this happen, there's gotta be a reason. God had a reason for making me go through this, to let me know that people care for me as a human being."

Just how much they cared was evident last fall when word of his illness was announced. Construction workers outside his doctor's office yelled their encouragement. Fans from around the world wrote to say they were thinking of him, praying for him and even lighting candles for him. "It was such an outpouring, it was unbelievable," he says. "I tried to write cards and thank you notes..." Davis's voice chokes with a sob. "A hundred letters a day is a lot of mail, you know, for somebody who ain't got a hit series or hit records."

The response from his friends was even more direct. "If you're going to be sick and not sure about the future of your life, it's pretty nice to have someone who loves you," he says. Sitting in the spacious den of his Beverly Hills home, where he lives with Altovise and their adopted 13-year-old son, Manny, Davis again fights back the tears. "Frank [Sinatra] said, 'You've got the plane. You're going to Sloan-Kettering.' [Bill] Cosby calls: 'I'm sending the plane for you. There's a guy in Paris.' Jerry [Lewis] wants to turn the medical community upside down for me. Dr. [Michael] DeBakey is calling, talking to my wife. You try to make a joke about it, but you know where their heads are, where their hearts are," he says. "I got some calls from people I never expected to hear from: 'I'll send you a blank check. You fill in, whatever you need.' "

Some pals dropped by the house. "One day I looked up," says Davis, "and there was Liza. She said, 'I've got my bags and I'm staying.' She stayed for four days, just to be with me." Singer Steve Lawrence came to visit almost every day. "We've been friends for 30, 35 years," says Lawrence. "He'd be talking in this little tiny whisper. You could barely hear him. He was really wiped out. So I told him a few jokes and tried to cheer him up, kinda like a wife. Sammy's the kind of guy who used to live a 25-hour day. So he's slowed up a little, but I'm sure he's going to get back to his old form soon."

The biggest display of affection from his friends, however, came last November during the ABC taping of next week's special, in which 26 stars turned out to render him honor. "Sammy was out there before any black star, paving the way, and they wanted to pay tribute to him," explains George Schlatter, who produced the show, a benefit for the United Negro College Fund. Whitney Houston, one of the show's guests, says, "He helped to break down the color barriers, to not be judged solely by the color of our skin, but by the content of our character. I think he fought the battle for the rest of us."

And for a man who lost an eye in a near-fatal 1954 auto accident, managed to dance again after two hip replacement operations in 1984 and '85 and made his way from a Harlem tenement to the White House, racial discrimination was only one of many battles fought during his career. Still, even Davis found his courage tested during the cancer treatment. His doctors gave him a choice of three options. "They said it could be treated with chemotherapy, surgery or radiation," he says. "I didn't want to go through chemo, your hair falling out and feeling so sick. And I didn't want surgery either. Even Schweitzer makes mistakes."

The radiation also had frightening side effects. His weight dropped from 109 to 92 lbs. (he considers 110 lbs. about right for his 5'5" frame), his throat was raw, and he couldn't find the energy to crawl out of bed after a day of radiation therapy. For inspiration he turned to friend Charles Bronson, whose wife, Jill Ireland, had been battling cancer long before Davis. "I had so much admiration for her, and for him, and the dignity with which they carry themselves," he says. "That's what came into my mind when the doctors told me about my throat cancer, the dignity. There are only two things that count in show business—know when to get on and when to get off. Don't sit there with your head in your hand and all that. Try to walk out with a little dignity."

Davis found another source of strength during his third week of treatment, when he ran across a cancer-stricken child in the hospital corridor. "I looked at this little boy, he must have been about 7 years old, he had no hair, he had no legs, and here I am complaining about what by comparison was nothing but a minor inconvenience," he says. "From that day on, I think, I stopped feeling sorry for myself."

For the future Davis remains optimistic that the cancer won't reappear. He's pleased to point out that the radiation burn across his throat has turned to soft, fresh new skin. "Like baby skin," he says. And although he still tires easily, his doctors reassure him that in time he'll regain his strength. Of course, if his voice rebounds, the third leg of the Frank, Sammy and Liza tour—performing in Mexico and the Orient—is left to complete. But Davis insists he won't sing unless he feels he can do it well. "I know I've got the people's good graces for two engagements, but after that, you better sing or get the hell off the stage," he says. "I don't want sympathy bits. I'm just lucky to be alive at least, even if I never sing again." But he's not ready to give up on the idea entirely. "God took me through the worst part of my life, and I'm sitting here today," he says. "He'll let me know."

—Cynthia Sanz, Doris Bacon in Los Angeles


After a rousing performance before a convention of Cadillac dealers in Orlando last August, Sammy Davis Jr. returned to his hotel room. It was a relatively low-key evening for a man who once prided himself on his swinging ways. But free of the alcohol and cocaine habits that had plagued him for so many years, Davis felt at the peak of his form. His voice was sounding better than ever. A reunion tour with longtime friends Frank Sinatra and Liza Minnelli (filling in for an ailing Dean Martin) was winning standing ovations. And he and his wife of almost 20 years, Altovise, were in the process of adopting their first child.
Advertisement
Today's Photos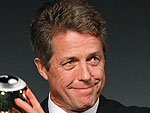 Treat Yourself! 4 Preview Issues
The most buzzed about stars this minute!