People Top 5
LAST UPDATE: Tuesday February 10, 2015 01:10PM EST
PEOPLE Top 5 are the most-viewed stories on the site over the past three days, updated every 60 minutes
Once a Hard-Driven TV Reporter, Jane Wallace Adopts a Baby—and a New Life as a Single Mom
That term of endearment is still unfamiliar, but Wallace, 34, revels in it. Though unmarried and unattached, she became a new mother in December when she adopted Zachariah Max, joining actresses Brooke Adams, Dianne Wiest and Mia Farrow, among a growing number of single women who have chosen to adopt. "All my life, I thought, 'Okay, go about your life, have your career, meet Mr. Right, then have kids,' " says Wallace, a former correspondent on CBS's West 57th, explaining her unconventional step. "I had my career, but I have just never met Mr. Right. So suddenly at about the age of 30,1 thought, 'Whoa, what if this never happens?' And that's when I was ready to have a baby in my house, instead of waiting and shuffling my feet, looking for someone from the outside to change my life."
Despite their increasing frequency, single-parent adoptions, which are an estimated 3 percent of the 60,000 adoptions by nonfamily members each year, remain somewhat taboo. According to Susan Freivalds, executive director of the Minneapolis-based support group Adoptive Families of America, "Many young women who give up their babies don't want the child raised by a single parent." She adds, however, that a recent University of California, Berkeley, study found "single-parent adoptions are equally as successful as those by married couples." Besides, observes Wallace, "a lot of my married friends with children were functionally single, doing virtually all the raising and the schlepping while their husbands were out earning money. I don't see that you need a man to raise a baby."
Brought up with four sisters and a brother in a "big, Catholic family" in St. Paul, Wallace says she always hoped to have children, but first came political science studies at Yale, then stints as a CBS correspondent in Central America and, starting in 1985, with West 57th. Sometimes traveling 250,000 miles a year, Wallace soon tired of the vagabond life-style and quit at the end of 1987. "I was burned out," she remembers. "And I didn't see how I'd accommodate children in my life with that routine." It was one of her last West 57th shows that made her consider adoption. "I did a story on this guy named Kojo Odo from Ohio," she recalls. "He was in his 30s, a single father, and he had adopted more than 35 kids, all with some mental or physical disability. I thought, 'Wow, if this guy can do this, what am I worried about?' "
Wallace then spent two restful years recuperating from that grind in Miami, which she now considers home, "writing, doing volunteer work with coke babies, cooking, going to movies." She considered "about 70" different jobs before getting the green light last September for her hour-long daily Lifetime Television talk show, which addresses such social issues as drug-abuse prevention and late marriage from a woman's angle. Then, "as soon as I had an income," says Wallace, "I allowed myself to move ahead on adoption."
In her bare New York City apartment, where she, Zach and full-time nanny Marie Carr will now live during the 13-week taping periods (during hiatuses they will return to Wallace's two-bedroom Miami condo), the new mother recounts the lengthy procedures required by the private-adoption attorney. "They ask you to fill out forms like you're ordering curtains—color of eyes, type of skin, blah, blah, blah. And they want to know about your physical appearance. I attached a note saying, 'I filled out your form, but I don't think any of this is particularly important. What I'm looking for is a healthy baby. I don't care if he looks like me.' "
Although told the adoption could take 18 months, Wallace was matched with Zach's mother in only six weeks, in part, she says, because her attorney "was also a single adoptive mother, and she plucked out my application." She adds quickly, "I didn't pull any strings." While in the process of signing the preliminary papers, Zach's biological mother (who has chosen not to have contact with Wallace and the child) gave birth earlier than expected. Thirty hours later Wallace first held her new son. "I was overwhelmed," she says. "I cried and I cried. And he peed on me."
Because she had not yet been interviewed by the Florida social service agency, Wallace could not immediately take custody of Zach. "I was scared to death when the social worker came over," she says. "I put the Christmas tree up. It was like, 'Okay, does this look ail-American? Whatever you do, please, don't take my Zach away.' Once I laid eyes on him, I was like this terrified mother lion. I was so afraid that some bureaucracy somewhere would keep me from Zach."
A month after he was born, Wallace was finally able to spend her first night with Zach. "I kept getting up to make sure he was still breathing," she says. "I didn't sleep worth a bean. All he had to do was clear his throat and I was up and jamming a bottle in his mouth. It was a while before I relaxed with the fact that he wasn't going to go away."
Wallace, who doesn't rule out the possibility of marriage and more children, insists, "I don't feel the loss of anything because he didn't come out of my body." She refuses to reveal her hazel-eyed baby's ethnicity, except to say, "He's the United Nations. I don't think it's anybody's business but his."
Normally an avid reader, Wallace has not picked up one book since Zach's arrival and has given up trying to exercise. She has seen only one movie and has gone on no dates. "I've literally stripped my life down to work and Zach," she says. Although she and the nanny alternate nighttime feedings, Wallace, like any working mom, often reports to the office exhausted. Executive Producer Jane Oakley recalls, "One time I went into her dressing room and she was napping on the floor with Zach curled up next to her, and she asked, 'Just five more minutes?' "
Pointing to what she calls Zach lines under her eyes, Wallace admits, "I could use about seven more hours a day and six more hours of energy." Nevertheless, although she's "not a beamer by nature—I'm one of those cynical gals—I just feel blessed. To me," she adds, "Zachariah means a gift from God."
—Jeannie Park, Victoria Balfour in New York City
Contributors:
Victoria Balfour.
It's only a few hours before airtime on the tense New York set of cable's The Jane Wallace Show, but the producers have decided to forgo the scheduled taped program in favor of a live broadcast on a controversial jury verdict that has just been announced. While the crew scrambles, the talk show's host crams furiously in her tiny makeup room, tearing through a pile of news clips. Between swigs of her Diet Coke and drags on a cigarette, she shoots out orders to her assistants. Like any good interviewer under the gun, Jane Wallace is all business. But when she finishes her preparation, she undergoes a striking transformation. While calmly rehearsing her opening remarks, she cradles a sleeping 10-week-old infant in her arms, tenderly cooing and smoothing his spiky black hair. "Zach's really nervous about the show," she jokes, causing the cameramen to laugh and address her teasingly as Mommy.
Advertisement
Today's Photos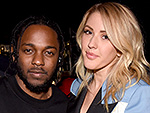 Treat Yourself! 4 Preview Issues
The most buzzed about stars this minute!