People Top 5
LAST UPDATE: Tuesday February 10, 2015 01:10PM EST
PEOPLE Top 5 are the most-viewed stories on the site over the past three days, updated every 60 minutes
Romania's Exiled King Longs to Take His Family Home—after 42 Years—and Reclaim His Throne


This Jan. 1, his speech contained a new, more joyful note. "At last our country is free," King Michael proclaimed. And within a month after the execution of Ceausescu, Sophie, 32, and her sister Margarita, 40, were on their way to the motherland they had never seen. "As we flew into Romania, we suddenly realized we'd come home," says Sophie. "For the first time in our lives we belonged somewhere."

The two princesses were warmly received in Bucharest, but their happiness was tempered by the conditions they observed. "We visited a children's hospital—there are no words for how awful it was," says Sophie, a Washington, D.C.-based artist who moved back into her parents' Geneva villa last month. "Then we went to an orphanage. It was straight out of Dickens. The children were full of lice—sick, traumatized."

After opening an office through which they can funnel financial and medical aid from abroad, the sisters returned to Geneva on Jan. 25 to give their father the bleak picture. "The people have nothing, absolutely nothing. The women wore housecoats outside, and there were kids in the snow in slippers with holes in their socks," says Sophie. "That is Romania today—a people with crushed souls."

The Romania of Michael's youth was also fraught with conflict. His first reign as king, from 1927 to 1930, began when he was 5, after his father, Crown Prince Carol, renounced the throne to run off with his mistress, leaving Michael in the care of his mother, the former Princess Helen of Greece.

In 1930 Carol returned and Michael became crown prince. Ten years later, his father was forced to abdicate by the Nazis and, at 18, King Michael began his second reign. In 1944, as the Soviets were advancing on Romania, Michael helped overthrow the weakened pro-Nazi government and joined the Allies, only to see Romania fall under Communist rule within three years.

Michael, who was a popular king, was forced out by the Communists in December 1947 after returning from the wedding of his cousin Elizabeth—now Queen Elizabeth II—in England (Michael is a great-great-grandson of both Queen Victoria of England and Tsar Alexander II of Russia). After his departure, all references to him and information about the royal family were suppressed by the Communists.

The King fled to Switzerland with his mother and a handful of loyalists. With Michael gone, members of his extended family were also forced to leave. His aunt Princess Ileana, now 81, was able to sneak out the diamond-and-sapphire tiara that had belonged to her mother, Queen Marie of Romania; she later sold the heirloom for $35,000 to pay for the American education of her six children. (In 1967 Ileana entered an Eastern Orthodox religious order and now lives as Reverend Mother Alexandra outside Pittsburgh.)

Although Michael had lost his kingdom, he quickly won the heart of Princess Anne, daughter of Prince René of Bourbon-Parma and Princess Margrethe of Denmark, whom he had met at Elizabeth's wedding. They were married in June 1948. Elizabeth put a house in Hertfordshire, England, at their disposal, and Anne's family helped with their finances.

The couple lived in England and raised chickens until the mid-1950s, when Michael, a skilled flier, was offered a job as a test pilot for Lear Aircraft and moved to Switzerland. In the early '60s he started an electronics firm, which foundered. His next career was as a stockbroker. "I never had my heart in it," Michael recently told the London Times, discussing his life as a private citizen. "I could never reconcile the double life I was leading, one minute mixing with high society, the next acting on behalf of my oppressed countrymen."

Michael says he will not return to his country unless invited. "If the people want me to come back, of course I will come back," he told the Associated Press. Michael is apparently holding out for the reestablishment of a constitutional monarchy like Britain's. "I consider that I have remained King of Romania and the head of state for the past 40 years," he said. "It has never stopped."

His daughters, meanwhile, have risen to the cause. Sophie and Margarita, who worked for the U.N. in Rome until six months ago, moved back home to help with his heavy schedule of appointments. Marie, 25, who recently moved from Canada to Fullerton, Calif., has helped console the U.S. relatives of those killed in the December uprising. Irina, 36, who raises horses with her husband, John Krueger, in Oregon, just returned from a two-week visit with her parents. And in England, Helen, 39, and her husband, Robin Medforth-Mills, a geography professor, started an appeal and collected $16,000 on the first day.

In a country rapidly drifting into political anarchy, the decision to reinstate Michael may be a long way off. Despite an occasional glimpse of loyalty to a long-ago monarch—WE WANT BREAD AND MICHAEL read one line of December graffiti in Bucharest—few Romanians give the issue much thought. "All my life I have been fed a diet of propaganda from which I have tried to separate lies from fact," says a 42-year-old electronics engineer in Cluj. "None of that propaganda ever mentioned monarchy. So I am neither for it or against it. But I would say it is not a high priority."

—Mary H.J. Farrell, Ellen Wallace in Geneva, and bureau reports


When King Michael of Romania's five daughters were growing up in England and Switzerland, their exiled father told them strange but fascinating tales of a homeland they couldn't visit and of a royal family that had been tossed to the winds by an oppressive political regime. Michael's sorrowful stories were underscored by the grim accounts of scores of Romanian refugees who found their way to the family's homes. Painfully aware that his country had changed for the worse under the Communist dictator Nicolae Ceausescu, Michael, 68, "lived for the day when he could go back home," says his fourth daughter, Sophie. And almost every New Year's Day since his 1947 banishment, Michael has broadcast over Voice of America a "message of hope and encouragement" to the subjects he left behind.
Advertisement
Today's Photos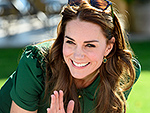 Treat Yourself! 4 Preview Issues
The most buzzed about stars this minute!