People Top 5
LAST UPDATE: Tuesday February 10, 2015 01:10PM EST
PEOPLE Top 5 are the most-viewed stories on the site over the past three days, updated every 60 minutes
Milli Vanilli's Two Heads Hope Their Grammy Award Puts An End to Silli Vanilli Jokes


Don't laugh. Although their brand of flyweight dance pop makes critics cringe—Rolling Stones reviewers awarded Milli Vanilli both Worst Album and Worst Band honors for 1989—their debut LP, Girl You Know It's True, has sold 6 million copies in the U.S. and brought them three American Music Awards, the Best New Artist Grammy and the respect of industry accountants. Not bad for two guys whose musical credentials are so shaky that the least damaging charge made against them is that somebody else sang the lead vocals on their LP. "The rumors are false," says Pilatus. "We dosing on our album."

Given the band's genesis, the gossip is not surprising. Milli Vanilli—the name is simply two nonsense words strung together—got its start in 1987 when Frank Farian, a West German music impresario, decided to create a band. Musicians he could hire; songs he could buy; the tough part was finding front men to provide a dramatic image. Enterngtime pals Pilatus, a German-American, and Fabrice Morvan, 23, a Frenchman, who auditioned for and won the job. Says Pilatus, the far more talkative of the two: "Of course we are not the best musicians in the world. But we are extremely talented. Maybe our producer knows everything about music, but he knows nothing about fashion." Morvan and Pilatus are obsessed with it. "I wanted to create a look," says Pilatus. "People underestimate the look in the pop business."

Not the Millis. In the age of MTV, Morvan and Pilatus are double-visionaries; their dress-alike, dance-alike, coif-alike video routines were instant hits. Their tandem getups—spandex shorts and thigh-high boots—are cute, but not since Rapunzel has anyone owed so much to long locks. Pilatus says he took tonsorial inspiration from two widely different sources: "I liked look of the Messiah and Yannick Noah, the French tennis player," he says. "We freaked over his looks." Right now the Millis rely on cornrow hair extensions, which cost $750 and take eight hours to weave into place. But soon, says Morvan, "we are going to wear our own hair, because it's growing."

Their personal histories are even more complicated than the band's. Pilatus was abandoned at birth by his mother, a German stripper, and father, a black American GI. He spent five years in an Alpine orphanage before being adopted by a professional couple who were kind but unable to protect him from the trauma of growing up black in Bavaria. "Germans can't accept other cultures," Pilatus says now. "They are very insecure people, very afraid. I never want to live there again."

To escape his isolation, Pilatus went dancing. "For 10 years I spent nearly every day in a club," he says. Working as a deejay and sportswear model after graduating from high school, he flew Los Angeles for a vacation in 1985 and met Morvan, another dance obsessive who had grown up a cultural outsider. Morvan, whose parents are divorced, was raised in Paris by his mother, a Guadaloupe-born research biologist; his father now sells air conditioners in Kuwait. A champion gymnast as a teen, Morvan broke a vertebra in a 1983 trampoline accident and took up dancing as therapy. His club crawling alarmed his mother. "She didn't trust the dancing," he says. "She used to check my arms for needle marks." (They say they don't use drugs.)

Soul mates virtually since their first encounter, the pair returned to Europe, settled into a Munich apartment and scratched out a minimal living as models and singers until their fateful audition for Farian. Says Pilatus: "We told him if he hired one of us, he had to hire both of us."

The rest is Milli Vanilli. Now, says Pilatus, "we are millionaires." But not show-offs. "It sounds stupid, but I used to go to every club and party because of my looks; everyone wanted to have me around," he says. "I don't need to show off with a Porsche; I had the chicks anyway."

The biggest problem the pair now faces is redefining their relationship with their Svengali. "We signed a very low contract," says Pilatus. "We want a bigger share now because we are a big part of the success of Milli Vanilli." They might be surprised to learn that Farian agrees. "The contract does leave something to be desired," he says. "We can definitely rethink this whole business. I trust the boys know that I deliver a good product, that I stood behind them in the early days. I hope they won't forget that."

That might depend on their next contract. "Maybe we are going to stop being Milli Vanilli and go do our own music muses Pilatus. "Our people didn't want to have us so big as we are now. They created a monster."

—Steve Dougherty, Vicki Sheff in Los Angeles


Hey, kid! Want to become a pop star? You could spend long hours studying singing, guitar and musical composition. Or you could do it the Milli Vanilli way: look to your roots. "If you are going to be a star, you have to have special hair," says Rob Pilatus, 24, half of the phenomenally successful Eurodisco duo. "Elvis had his look; Marilyn Monroe, the blond hair; James Dean, the look; the Beatles had hair. For me, I had to fix my hair, and then I could really be a superstar."
Advertisement
Today's Photos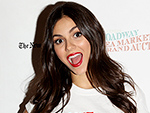 Treat Yourself! 4 Preview Issues
The most buzzed about stars this minute!