People Top 5
LAST UPDATE: Tuesday February 10, 2015 01:10PM EST
PEOPLE Top 5 are the most-viewed stories on the site over the past three days, updated every 60 minutes
College Star Hank Gathers Dies at the Height of His Powers


Only two days earlier, television had captured Hank Gathers's death in all its appalling suddenness, and as newscasters rolled the videotape over and over, it seemed to become the sporting equivalent of the Challenger disaster—a melancholy reminder of how quickly a life can be taken away in a time of triumph. In one moment, there was Gathers, the rugged 67" center-forward for Loyola Mary-mount University, soaring up for a ripping slam dunk against Portland State University. The next moment, he had fallen to the floor. After struggling to rise, seemingly confused by the terrible thing that was happening to him, he had gone into convulsions. As his mother, his aunt and two brothers rushed to his side and looked on in anguish, a doctor and the team trainer futilely tried to revive him. He had suffered, doctors later said, a "syncopal episode"—a sudden drop in blood pressure that had cut off the blood supply to his brain. Taken to L.A.'s Daniel Freeman Marina Hospital, Gathers was pronounced dead less than two hours later.

In short, Hank Gathers's heart had failed—the heart of a superbly conditioned athlete only 23 years of age. The reason could not be determined without the results of an autopsy conducted early last week, but one distressing fact was clear: There had been a warning. Last December, during a game against University of California-Santa Barbara, Gathers had collapsed while waiting to shoot a free throw. He had quickly recovered and managed to walk off the court. But several medical examinations disclosed cardiac arrhythmia, an irregular heartbeat, for which doctors prescribed the drug Inderal. Gathers missed only two games before returning to action. "I had fears and concerns about him coming back," admits Loyola coach Paul Westhead. "But we were on top of the situation." Westhead says Gathers had been under close medical supervision, which included electrocardiograms several times a week. "He was given the best workups that could be had," said team trainer Robert Schaefer. "No stone was left unturned."

Gathers had a problem, however, with Inderal's side effects, which can include depression and fatigue. A likely first-round pick in the National Basketball Association draft this spring, he had complained of feeling sluggish and weak under medication. "You could just see the frustration in him," recalls Hank's brother Derrick. "It was wearing him down." In fact he felt his play had been affected. "He said, 'If I've got to play with this much medication, I just can't do it,' " David Spencer, an ex-assistant coach at USC, told a reporter. Finally, Gathers had persuaded his doctors to reduce his dosage. His performance quickly improved, and in the week prior to his death Gathers told the Los Angeles Times that he had cut his medication "almost down to nothing."

By all accounts, Gathers was a player whose drive to win may have even outstripped his obvious talents. He grew up poor in the bleakness of North Philadelphia's Raymond Rosen housing projects. Gathers, the second of four boys, was raised by a mother who was intent on seeing him succeed. He shared her sentiments—and viewed basketball as a ticket out of the ghetto for both him and his family. "I wasn't very old—only 9 or 10—until I knew I had to get out," he once said. "I came to L.A. to get as far away as I could." After winning a basketball scholarship to USC and transferring to Loyola, he applied himself with an intensity that professional scouts came to admire. Last year, as a junior, he led the nation in both rebounding and scoring—only the second time a player had accomplished that feat in major college competition. This year he was seventh in the nation in scoring and 13th in rebounding. "We called him Bank Man," said Coach Westhead, "because we went to him for everything—rebounds, points and life. Hank was an incredible life force, a walking thunderbolt." Off the court, Gathers was exuberant, outgoing, funny, a communications major who aspired to be a sportscaster. He had his own pregame show on a cable TV channel.

Yet there were reports that Gathers's first collapse had raised doubts among pro scouts and that his status as a draft choice had slipped. With visions of NBA millions dancing in his head, this alone could have prompted him to cut his medication to dangerous levels. Certainly Gathers had not knowingly risked his life to prove his ability, but it seems clear that he—and his doctors—may have underestimated his peril. Searching for consolation, his teammate and friend Bo Kimble said simply, "I'm totally certain he left us the way he would want to leave us—on the basketball court." Another old friend, Lionel Simmons of La Salle, tearfully echoed the sentiment: "He was a hard worker who lived and dreamed basketball." It may have been a dream that cost Gathers his life.

—Lorenzo Benét in Los Angeles


In the gym of Loyola Marymount University in Los Angeles, Hank Gathers received his final standing ovation. On the court sat Gathers's silver-colored coffin; not far away stood his Loyola teammate and boyhood friend Bo Kimble. "I would like to hear one more cheer from his fans," said Kimble. "One last applause in his house." With that, the audience of 5,000 rose to its feet and roared its love for two straight minutes while Kimble and Gathers's mother, Lucille, embraced and wept.
Advertisement
Today's Photos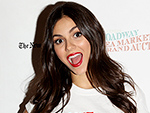 Treat Yourself! 4 Preview Issues
The most buzzed about stars this minute!