People Top 5
LAST UPDATE: Tuesday February 10, 2015 01:10PM EST
PEOPLE Top 5 are the most-viewed stories on the site over the past three days, updated every 60 minutes
Kids Are Shelling Out Record Millions to See Judith Hoag Play the Mutant Ninja Turtle Dove


Unless you've just paddled in from Pitcairn Island, you have no excuse not knowing who these crime-fighting, pizza-snarfing, semihuman reptiles are. First came the comic books, created by Kevin Eastman and Peter Laird, chronicling the adventures of Michaelangelo, Leonardo, Raphael and Donatello. No, not the Renaissance artists, but four turtles who become walking, talking martial-arts experts after taking a dip in radioactive waste. Then came the Turtle cartoon series, followed by the Turtle videos, action figures, trading cards, computer games, frozen pizzas, cereal and yogurt—all of which could rack up as much as $600 million in retail sales this year.

Now comes the movie, which grossed $25.4 million in its first weekend, making it the largest spring opening ever. Its reptilian heroes are real actors wrapped in elaborate neoprene costumes designed by Jim Henson's Creature Shop. Their facial expressions are controlled electronically by off-camera puppeteers. "The first time I saw them all put together and everything, I couldn't act," says Hoag, who's rarely at a loss for words. "They brought them out, and it was like, 'Wow! This is the coolest thing I've ever seen.' I've lived in New York City, so not much fazes me. But this really did."

Considering the tortoise quartet's popularity, how did a relative unknown become their leading lady? "We wanted a career-minded, independent woman," says director Steve Barron. "That's what April is, and that's what Judith is. I like her ballsiness." So intent was Barron on using Hoag that he rearranged the Ninja shooting schedule so she could finish filming Cadillac Man, a Robin Williams dark comedy due out in May.

When Hoag, a stage-trained actress, was approached about making Ninja Turtles, she didn't know what to think. "It sounded like one of those bad '50s sci-fi horror things. Needless to say, that's not where I'm heading with my career. I like to think I'm heading for drama, you know?" But halfway into last summer's filming, Hoag, whose biggest role had been the illiterate Lotty Bates in the ABC soap Loving, began to realize what a phenomenon the Ninja Turtles have become. "The first time it hit me was when I went to the dentist during a lunch break. The dentist's son was dressed as a Ninja Turtle. He started showing me his sword moves. Everybody, even the dentist, was calling me April."

Even if the movie had laid a Howard the Duck-type egg, Hoag says the experience would have left her with a lesson in humanity. In other words, never judge a turtle until you've walked a mile in his shell—especially if it's in Wilmington, N.C., where filming took place during the hot, steamy days of July and August. "Every once in a while you'd see a turtle rip his head off, gasping," says Hoag. Except for a tiny microphone inside the head, and a couple of eyeholes, the actor couldn't communicate with the outside world. "I got very maternal during all of this," says Hoag. "During the breaks I'd sit a turtle down on the sofa and say, 'Are you okay? Everything will be fine.' "

Crime-battling Ninja Turtles aren't the only ones with a single focus in life. Hoag's one ambition has always been to act. The youngest of three children, she helped found a theater company at age 13 in her hometown of Newburyport, Mass., an hour north of Boston. Since she was skipping so much school to put on plays, her father, Charles, who at the time worked for a publishing house, and her mother, Joan, who managed a restaurant, sent her to the Walnut Hill School of Performing Arts in nearby Natick. Bypassing college, Hoag acted in Boston theater, then moved to New York City in 1985, after her mother agreed to help her financially while she looked for work.

She not only found work—off-Broadway, the soap opera, a few TV movies—but she stumbled upon a husband. Hoag had been using her agent's office as a dating service, thumbing through 8-by 10-inch glossies in search of eligible actors. One day she bumped into a client whose photo she hadn't seen. He was Vince Grant, 28, an actor who has since starred in such TV movies as last year's TNT biopic about Margaret Bourke-White. Grant and Hoag moved in together four months later and were married in 1988.

Two actors in one family might seem like cruel and unusual punishment, but the couple say they're managing. "You have to decide whether you're going to put your marriage or your career first, because you can't have both to the ultimate extent," says Grant, who's living in L.A. with Hoag. "We try to put our marriage first."

Right now that's especially tricky, as Hoag's career has taken off at a harelike clip. Besides Cadillac Man, her Ninja contract calls for her to play April O'Neil in any upcoming sequels. But there's no crowing from Hoag. She's guarded about her future. While kids may crowd into Ninja Turtles, "I hope adults like the film too," Hoag says cautiously. "There may be success from it, but it's not here yet. I don't like to think about success, because it's just one more thing they can take away from me." Maybe so, but having four lethal turtles on your side at least gives you a fighting chance.

—John Stark, Craig Tomashoff in Los Angeles


Judith Hoag is curled up on the couch of her rented Hollywood Hills apartment, talking about being abducted by green, mutant Ninja fighting turtles in the dank sewers of New York City, and she's jabbering so fast she sounds like a hummingbird with a serious diet-pill problem. But, hey, this is what it sounds like to be on the cusp of big time. On March 30, Hoag, 26, bowed in 2,006 theaters as April O'Neil, the spunky investigative TV reporter rescued and befriended by the titular stars of Teenage Mutant Ninja Turtles.
Advertisement
Today's Photos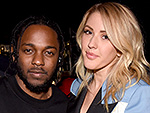 Treat Yourself! 4 Preview Issues
The most buzzed about stars this minute!