People Top 5
LAST UPDATE: Tuesday February 10, 2015 01:10PM EST
PEOPLE Top 5 are the most-viewed stories on the site over the past three days, updated every 60 minutes


FERGIE & PRINCESS EUGENIE
What a treat it was to read something actually positive about the Duchess of York. Fergie looks absolutely wonderful in the pictures with her new daughter, and the York family seems very happy. Despite years of criticism by the often unfair media, Fergie seems finally to have triumphed.
Joanna Dreifus
Short Hills, N.J.

SONG LYRICS
I would like to comment on your article about objectionable song lyrics. I am not a prude, but I agree that consumers should be able to make an informed decision when buying music or anything else. My own feeling is that these recordings should be rated much the same way that movies are. If that is censorship, then we should probably do away with movie ratings too.
Rose Bacon
Lansing, Mich.

I am tired of listening to adults complain about explicit language in song lyrics. There must be some ignorant people out there if they consider the words and ideas used in song lyrics to be appalling. Have you adults ever spent one day in a modern secondary school? The things I hear each day at a middle school make those song lyrics sound like a child's nursery rhyme. If you really want to "save" or "protect" your child, place a Parental Advisory—Explicit Lyrics sign on the school door.
Jill Thomas
Longview, Wash.

It is time to admit that these performers are children intellectually and their artistry is limited to talking dirty, preaching bigotry and abusing women. Censorship would only make them martyrs. Effort would be better spent impressing on their teenage audiences what they really are: ill-mannered boors of little talent.
Witt W. Hadley Jr.
Elk Grove, Ill.

Whatever happened to freedom of speech? Guns n' Roses and Ice-T have the right to say what they want. If it offends or upsets you, don't listen to it. It's that simple.
Tracy Roberts
Sherman, Texas

CHILDREN IN PERIL
It constantly amazes me that people care so little about the new life within them that they would inflict such pain on innocent human beings. As I read your stories my gut wrenched, I cried and I marveled that people like Katherine Jorgensen and Christine and Roosevelt Coleman can deal with the suffering every day. Thank God for these people who bring compassion, caring and love to the littlest victims.
Pamela Sommers
Houston

What a brave and selfless person head nurse Katherine Jorgensen of Boston City Hospital is to take care of drug-dependent newborns of selfish mothers. I applaud her courageous efforts.
Kelly Marie Easton
New Brighton, Minn.

I was shocked to read about the mothers who visited their children with their pimps or who were still hooked on drugs. Why weren't they in jail for child abuse? Obviously, giving birth to these pathetic children is not against the law. If they knew they would be arrested, prosecuted and jailed following the births of these children, maybe they would not have brought them into the world. By the way, aren't there any Right to Lifers volunteering their time and assistance to these children?
Coni Hargrave
Canyon Country, Calif.

PETER LYNCH
Lucky for Peter Lynch! On "a salary estimated at anywhere from $3 million to $10 million a year," I bet Peter has squirreled away enough to live on. Some of us are not so fortunate. I wish I could afford the luxury of giving up my salary and staying at home to be a real wife and mother, but my husband and I continue as we are in order to have any hope of a retirement at 65. Yes, the '80s are over; however, many of us can't yet afford the '90s. What was the name of the Lynches' charitable foundation, and where do I apply for a grant?
Name Withheld
Ankeny, Iowa

KEVIN TUNELL
Kevin Tunell was a drunken "boy" of 17 when he killed Susan Herzog. Eight years later, Susan is still dead and Kevin is still a "boy." He says it has been "eight years of torture" and his weekly punishment "hurts too much." Poor baby. Kevin should grow up, accept his responsibilities like a man, quit whining and thank God it's not his parents grieving for the past eight years.
Charlotte Stamper
Hillman, Mich.

The tragedy in the life of the Herzog family may have begun with the loss of their daughter. Their tragedy now is their lack of forgiveness. Thank you, God, that you do not require checks each Friday from the Herzogs or people like me.
Donald C. Gilliland, M.D.
Oklahoma City


Freedom of speech is still a treasured value in America, but extending it to explicitly sexual or violent song lyrics now makes many of our correspondents uneasy (PEOPLE, April 16). Five years ago, when we first covered the subject, the majority of readers said "No" to censorship. This time, letter writers were evenly divided on the issue of establishing a labeling system for the music industry.
Advertisement
Today's Photos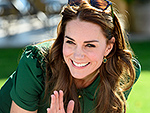 Treat Yourself! 4 Preview Issues
The most buzzed about stars this minute!