People Top 5
LAST UPDATE: Tuesday February 10, 2015 01:10PM EST
PEOPLE Top 5 are the most-viewed stories on the site over the past three days, updated every 60 minutes
A New Family Survives a Trial by Horror
Bill Heidt Was Bringing His Two Adopted Children Home to Wife Aleta, Then Avianca Flight 52 Crashed...
As Avianca Flight 52 neared New York City, Bill grew uneasy, though he was unaware of the pilot's concern that the plane was dangerously low on fuel. Bad weather and an air-traffic backup at Kennedy International had already forced the four-engine Boeing 707 into its third holding pattern. More than an hour had passed since its scheduled arrival time of 8 P.M., and though Bill hadn't understood the last PA announcement in Spanish, he did see the fearful glances of his fellow passengers, mostly Colombians.
Meanwhile, Aleta Baligian Heidt anxiously stood vigil by the arrivals monitor at Kennedy, long after the "Delayed" notice for Flight 52 had appeared. Even before Bill went to Colombia, the attractive, 40ish piano teacher had had ' "a bad feeling" about the trip, having dreamed that the plane would crash. "I didn't want him to go." she said later, "but we had tried to adopt for a few years, and now it was finally going to happen. After so many disappointments and delays, I guess we couldn't wait anymore." Now, clutching the two parkas she had brought for the children she had never met, Aleta feared the worst.
Shortly after 9 P.M., Bill turned in his aisle seat and patted Bianca on the back—she was sick and vomiting. Next to her by the window, the impish Peter gazed excitedly at the city lights below. The kids were small for their age, apparently from poor nutrition and years of neglect, but this would soon change. Bill thought. They would eat well, go to school near the family home in Wyckoff, N.J., make friends, learn English, maybe even come to love classical music as Bill and Aleta did.
Suddenly, the plane dipped as it attempted to land, but the descent was too steep, and it headed up again. Then a male flight attendant, who had been neatly dressed until now, emerged from the forward part of the cabin looking nervous and rumpled. Bill knew something was terribly wrong. Minutes later, as Flight 52 ran out of fuel and hurtled down toward a fog-shrouded hillside in Cove Neck. N.Y., he stole what he thought would be a final glance at his children: Little Peter was making the sign of the cross, while Bianca was staring up through her thick glasses at the man she now called Papa, her hazel eyes calm and trusting. Filled with rage at such an end, Bill braced himself and shouted, his rich baritone filling the cabin. "My God! Why have you done this to us?"
It was in 1987 that Bill and Aleta Heidt reached a turning point in their lives. Bill had been married previously for 20 years, and though he and his first wife had agreed not to have children, he still yearned to be a father. During the mid-'70s, he had sung with the New York Grand Opera, and shortly after his divorce in 1984 he met and married Aleta, a Juilliard School graduate in piano and singing. At first, they did not seriously think about children—Aleta had never been married and felt she was beyond childbearing age—but after two years together, they made the decision to adopt.
Knowing that at their ages it would be nearly impossible for them to adopt a healthy American infant, they applied through a private agency that specialized in adoption abroad, asking for a toddler or an older child. In 1988, after nearly a year of screenings, they were approved as fit parents for a South Korean child. But before an adoption could be arranged. South Korea—which has provided more than half of the 40,000 foreign-born babies adopted in the U.S. since 1980—began to cut back on the number of children it would allow to be taken out of the country, and the Heidts were turned down. Undaunted, they continued their search until a New York City representative of a Colombian orphanage told them of a brother and sister who were available.
Blanca and Pedro—the Heidts changed their names to Bianca and Peter—were the youngest of seven children in a poor rural family from a mountain valley north of Bogotá. Four years ago, their mother drowned after falling from a horse while crossing a stream; unable to support and care for his youngest, their father, a farm laborer, gave them up to the Children's Rehabilitation and Adoption Center.
Again, Bill and Aleta were screened and counseled by New Jersey adoption officials. Though foreign adoptions can cost up to $20,000 each and often take years to arrange, the Heidts paid about $3,000 for both adoptions—mostly for legal fees and Bill's trip to Colombia—and were to receive the children in several weeks; the low cost and speedy process were possible because the children were older and would need expensive surgery for their eyes. "We thought we'd have them home by Christmas," Aleta says. "We had their rooms fixed up, bought them clothes at a thrift store, and were ready to have their eyes checked and get them into a special catchup program at school."
Finally, on Sunday, Jan. 21, after a delay in processing an FBI fingerprint check—which is required of all adoptive parents—Bill boarded a plane for Bogotá. There he was met by his orphanage hosts, who would help him obtain the children's visas at the U.S. consulate. On Tuesday Bill was driven into the hills above the city to visit the orphanage. Bianca and Peter were as nervous as Bill when they met. At first Bill used an interpreter, but later realized he didn't need one; starved for affection, the children just wanted to be touched and to stay by his side.
As two of the oldest children at the orphanage—a clean, spacious complex of small buildings with about 50 other children and a large staff—Peter and Bianca were inseparable. While Bianca was shy and moody, Peter was alert and active, often clowning with other boys. Throughout Bill's visit, the two refused to speak about their past life, revealing only that when their mother had fallen from the horse she had been holding a baby, who also died.
"Peter and Bianca cried when I took them from the orphanage." Bill told Aleta the next day by phone. "They said they didn't want to be adopted, but I was told this always happens when kids leave." Later, in the city, Peter threw a tantrum, begging his new father to take him back. Bill returned with the kids, allowing Peter to hand out candies to his friends. "He walked around like some big shot, saying goodbye and giving out goodies," Bill told Aleta. "After that, they were ready to go."
At 1:15 Thursday afternoon, with the children's release forms and visas in order, Bill, Peter and Bianca boarded Flight 52 and took their seats in the 15th row, overlooking the right wing. The plane landed briefly in Medellín for refueling, then took off again for the scheduled five-hour nonstop flight to New York City. A few hours into the flight, Peter and Bianca became restless. Bill amused them with games and pencil sketches. He tried telling them about the U.S. and their new home, about Aleta, and about the family dog and three cats. Finally, they watched the movie The Presidio, with Sean Connery. By the time they reached the U.S. east coast, the plane hit bad weather, and Bianca began to feel sick.
Some two hours later, when the jetliner was circling over Long Island, Bill awaited the inevitable with a mounting sense of helplessness. The children, exhausted, seemed unaware until the last moment of his fear that a crash was imminent. Over and over, Bill kept thinking that what was happening couldn't be true, that it was the kind of thing that only happens in the movies. As the plane lost power in all engines and started its final, fateful plunge, his fear gave way to anger. After shouting above the screams of other passengers, he felt the plane pitch and shudder, then hit what he thought were the treetops. It was over in an instant. Bill was knocked unconscious as the plane struck the wooded hillside, its fuselage buckling in two parts.
In the silence immediately afterward, Bill opened his eyes: he thought he was dreaming. Lying in his overturned seat, gazing through a gaping hole in the fuselage, he felt a breeze sweep his face and he knew he was alive. But he could barely breathe and felt pain throughout his body at the slightest movement. After struggling in the dark to unbuckle his seat belt, he managed to pull himself toward the hole with his hands. Then he slid down a few feet onto the ground, his face in the mud. He called out to Peter and Bianca, but all he heard were what seemed like distant moans and cries. Unable to move his head or legs, he lay alone, helpless for what seemed like hours.
"Then I heard voices," Bill recalls. "I saw some lights getting closer. I could hear the voices saying. This one's dead, this one's alive.' So I started screaming, 'I'm alive! Over here, I'm alive!' When they finally got to me, they asked me if I spoke English, then they carried me down the hill in a blanket and put me with other people who were hurt. I kept asking about the kids. It was total confusion. Then I had to listen to the rescuers argue about who was worse off, so they'd know who to put on the helicopter. I couldn't stand the pain, and I still couldn't breathe. But all they would say is that they had to find out what my injuries were before giving me medication. I thought I was dying. A priest even gave me the last rites. Then a reporter with a microphone asked me something, and I wanted to hit him but I couldn't. Thank God, they finally put me on a helicopter."
Before he was taken away, Bill cried out again for his children. Somewhere amid the wreckage, Bianca and Peter might be dying. But no one answered as he left the nightmarish, floodlit scene of shrieks and cries and bloody bodies, seats and torn luggage flung helter-skelter across the muddy ground.
Later, at nearby Nassau County Medical Center, Bill was told he had broken his neck, four ribs and both legs; miraculously, he narrowly avoided severing his spinal cord. He also learned that his children had survived. Bianca had fractured her hips and a leg and was placed in a body cast; Peter had broken an arm. Bill underwent hours of surgery on his legs, which were fitted into cagelike devices, with nearly two dozen metal pins holding the bones together. His head and neck were fixed in place with a metal frame and plastic chest brace. He was also given an emergency tracheotomy to help him breathe. The tube inserted in his throat at first prevented him from speaking, and he was afraid he would never be able to sing again. By the time a frantic Aleta tracked him down at the center, all he could do was smile weakly and scrawl a brief message—"You can't get rid of me that easy."
Aleta had spent all night at the airport, crying, praying and waiting for news of survivors. (The crash claimed 73 of the 158 people on board, and preliminary investigations indicate that the crew did not communicate clearly to air-traffic controllers that the plane was about to run out of fuel.) "It was hell. I kept thinking I couldn't go on without Bill and the kids," she recalls. "The airline assigned a social worker to keep me company, but then I met this guy with a big wedge haircut. He was wearing a plastic bracelet, and he told me to put it on for good luck. I told him I'd kiss that crazy hairdo of his if Bill were found alive. I put the bracelet on. and right after that, around 5 A.M., I heard Bill was one of the survivors. But the sweet man who gave me the bracelet had left. I didn't thank him, but I'll never take the bracelet off."
In the weeks that followed, Bill underwent another operation on his legs before he and Bianca joined Peter at home in March. Bianca's body cast was removed last month. Bill may need more corrective surgery on one leg; eventually, both children will also have their vision corrected. Avianca will cover most of the family's crash-related medical expenses and may also pay up to $75,000 per person in accident compensation. Recently, Bill lay propped up in bed in the living room, listening to Aleta play the piano while waiting for Peter to come home from school. Bill still hadn't tested his voice. "I guess I'll try," he said, settling into his wheelchair and moving himself next to Aleta. Tentatively at first, then with rich, resonant force, Bill joined Aleta in singing a love duet from Mozart's Don Giovanni. Enthralled, Bianca watched from her wheelchair. "It's still there—it survived," Bill said afterward, then added as he winked at Bianca, "We all survived."
Contributors:
Maria Speidel.
Last Jan. 25, Bill Heidt sat aboard a New York City-bound jetliner happily looking forward to the mid-life challenge that lay ahead for him and his wife, Aleta. The 51-year-old New Jersey machine-shop supervisor was returning home from Colombia with the couple's newly adopted children, Bianca, 13, and her brother Peter, 11. Both youngsters, who had spent the past three years at an orphanage outside Bogotá, spoke only Spanish, had practically no schooling and needed cataract surgery to correct their vision, "it won't be a honeymoon." Bill told Aleta by phone after meeting the children. "But they're fine, they're beautiful. They just need a home."
Advertisement
Today's Photos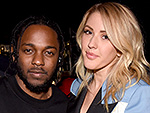 Treat Yourself! 4 Preview Issues
The most buzzed about stars this minute!