People Top 5
LAST UPDATE: Tuesday February 10, 2015 01:10PM EST
PEOPLE Top 5 are the most-viewed stories on the site over the past three days, updated every 60 minutes
The Heartbreak Is Real for Country Singer Lorrie Morgan, Whose Husband, Keith Whitley, Died as Her Career Took Off


She isn't talking about the vagaries of the music business. Devastated at age 16 by the death of her father, country star George ("Candy Kisses") Morgan, whom she calls one of "the two most important men in my life," Morgan lost the second last May when her husband, country singer Keith Whitley, then 33, died from alcohol poisoning while drinking alone at the couple's home near Nashville. Whitley scored his first hit, "Miami, My Amy," in 1986, the year he and Morgan married. His 1988 LP, Don't Close Your Eyes, produced three No. 1 hits, including the Country Music Association's Single of the Year, "I'm No Stranger to the Rain." "I don't care what singers come down the pike," says Morgan. "Keith Whitley was the best country singer in this world. None of them could touch his voice."

And no one could stop his drinking. "His addiction to alcohol was like a ticking time bomb," says Morgan, who tried, and failed, to cure Whitley, an alcoholic since his teens, by banning all booze from their home and keeping a watchful eye. "Keith was great for months at a time, and then for no reason at all, he'd start drinking. Once he started, you literally had to tie him down or lock him up to make him quit. I tied my robe belt to my leg and to his ankle at night so I would know if he tried to get out of bed. Otherwise he would continue drinking until he passed out. I had to rush him to the emergency room several times in the past because he quit breathing; the paramedics always got to him in time. I live with that yoke of not being home when he died. I know if I had been, he would be alive."

Morgan, who had been signed by Whitley's record label, RCA, in 1988, at his urging, was on a promotional tour at the time of his death. "I begged my manager not to make me go, but he said I should." She suspected something was wrong when Whitley failed to answer repeated phone calls. "My brother-in-law kept calling Keith, but when there was no answer, he went over and found him and tried to do CPR. But Keith was gone."

She says that when her manager called with the news, "I knew Keith was dead even before I picked up the phone. But when he did tell me, I just lost it."

Morgan says that she and her children, Jesse Keith, 2, and Morgan, 9, her daughter from an earlier marriage, grieve still. "Now Jesse goes to sleep every night with his father's tapes playing. That's all he has of Keith. When he asks, 'Where is Daddy?' I tell him he's in heaven. Some days he'll look up at the sky and say, 'Daddy up there?' There are days I don't know if I can even handle it, let alone help two children handle it."

Morgan was little more than a child herself when she debuted at the Grand Ole Opry, singing "Paper Roses," a tear-jerker. "My little 13-year-old knees were absolutely knocking," she says. "But I saw Dad standing there just bawling, and those people gave me a standing ovation. I thought, 'This is what I'm doing the rest of my life.' I thought it was going to be that easy. Little did I know."

After her dad died, at 50, in 1975, Morgan became a regular at the Opry but never managed to make a name outside Nashville. She signed her first record contract in 1979, but it lapsed and she began to see other "fresher faces" move up the ladder ahead of her. "All these people who hadn't been here since dirt would come to town and get all these deals, and I'd be sitting here thinking, 'What have I got to do?' Then I remembered Willie Nelson said it took him 15 years to make it. Now it's been 15 years or so, and it's happening for me."

Thanks, in part, to Whitley, whom she began dating late in 1985, several years after she split from country musician Ron Gaddis. Encouraged and inspired by Whitley's success, Morgan recorded Leave the Light On, which was released a week after his death. She scored her first Top 10 hit, "Dear Me," shortly thereafter. "Here I am in this tragedy," Morgan says, "and I had something I had wanted for so long, a hit record."

Another single, "Out of Your Shoes," went to No. 1, and her current hit, "Five Minutes," has also made it to the top spot. Morgan tries to enjoy the newfound stardom and the nearly nonstop touring that comes with it. "The audiences," she says, "are my therapists. The more emotional I am, the more I can release the pain."

Yet, she says, "it really makes me feel guilty to be away from home because my kids need me." Following her current tour with Clint Black and Alabama, Morgan is planning to hole up for a while at her new home, a nine-acre spread 25 miles north of Nashville. She moved there in March. "I've seen a difference in my kids since we've lived here," she says. "It's a fresh feeling for them. But even in this new house, I feel Keith's presence. I feel him with me."

—Steve Dougherty, Jane Sanderson in Nashville


Whenever country singer Lorrie Morgan performs the emotionally charged songs from her debut album, Leave the Light On, audiences respond with tearful applause. For Morgan, whose star spent 17 years on the rise, it is sweet music indeed. But it doesn't keep the 30-year-old singer from crying herself to sleep at night. "A lot of good things happen to me," she says. "But in the past year the tragedies have been overwhelming. As much as I thank God, I say, Thanks, but please—make it a little easier.' "
Advertisement
Today's Photos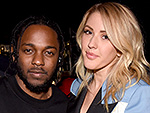 Treat Yourself! 4 Preview Issues
The most buzzed about stars this minute!