People Top 5
LAST UPDATE: Tuesday February 10, 2015 01:10PM EST
PEOPLE Top 5 are the most-viewed stories on the site over the past three days, updated every 60 minutes
A University President Tumbles from Grace Following Charges That He Made Obscene Phone Calls


That curiosity fueled a devouring ambition, and once he recovered, Berendzen, the son of a Dallas hardware-store salesman and his wife, simply had to find the answers. The stars became his passion, and he immersed himself in programs at the Massachusetts Institute of Technology and at Harvard, where he earned a doctorate in astronomy and education at age 29. Moving on to teaching stints at Harvard, Boston University and American University in Washington, D.C., Berendzen boasted that he worked seven days a week and slept only three or four hours a night. And his energy did not go unrewarded. Ten years ago, at age 42, he was named president of American University—a stunning achievement for a man who was the first member of his family to attend college. With characteristic zeal, he channeled all his efforts into AU, an 11,500-student private university with a lackluster reputation and a paltry endowment. Under his direction, the school became more academically competitive and the endowment quadrupled. His ceaseless fund-raising and networking with the rich and powerful soon turned the lanky, bespectacled Berendzen into a semicelebrity himself. In between wooing high-profile donors like Saudi millionaire Adnan Khashoggi and recruiting a high-profile team of advisers that included Walter Cronkite, Carl Sagan and Farrah Fawcett, he even found time to publish a celebratory book about his experiences as a college president. The title: Is My Armor Straight?

Obviously it was not. In the past year Berendzen developed a certain paranoia about his personal safety, even ordering one-way glass for his office windows. Then on April 8, Berendzen abruptly stepped down as president of AU, citing "exhaustion." Two weeks later the real reason for his resignation burst over the Northwest Washington campus like a supernova: Authorities in Fairfax County, Va., disclosed that Berendzen, who is married and the father of two grown children, was believed responsible for making dozens of obscene telephone calls from his university office.

The calls allegedly began in late March after a 33-year-old woman in suburban Fairfax placed a classified ad in the Washington Post for the child-care service she ran at home. In response, a man phoned and started asking vague but suggestive questions. "He asked if I had an 'open family,' " says the woman, who has requested anonymity. The caller explained that his wife and children were accustomed to walking around their house naked. "We share everything," he allegedly said, "and I do mean everything."

At that point the woman concluded she was dealing with a sick caller and felt a sudden surge of anger. As a girl she had been sexually abused, and the call reopened old wounds. "It is unreal what it does to you," she says. "For me it brought back a whole lot that I had locked up tight." Instead of slamming down the phone in disgust, she stayed on the line for half an hour, listening as the man became increasingly lewd. "I realized I had the capability of getting him—and I was going to," she says. "He called the wrong person."

He had indeed. The woman's husband worked with the Criminal Investigations Bureau of the Fairfax County police. Within two hours after the first call, the couple had a recorder and an electronic tracing device installed on their phone. Over the next two weeks, the family received more than 30 calls from the man, many of them lasting longer than half an hour. The caller, who gave his name at different times as John or Bob and refused to give his phone number, claimed to be an obstetrician and gynecologist.

According to the woman, he described in graphic detail how he and his wife had sex with their children. He talked about his extensive collection of videotaped child pornography and sometimes even insisted that he kept a 4-year-old Filipino girl as a "sex slave" in a basement dog cage. Learning that the woman had two daughters of her own, aged 12 and 5, he often suggested—in vain—that they be put on the line so that he could instruct them in performing sexual acts on their mother. The caller also boasted that he exerted "tremendous discipline" over his family, and employed bizarre sadomasochistic implements. "He [said he] had a wheel in his basement that he would strap his wife to," says the woman. Sometimes, she says, the man told her he was masturbating as he talked.

Tracking the source of the calls proved difficult. The police gradually zeroed in on American University, but couldn't determine which extension the calls were coming from. In early April, university security officials agreed to help find the caller by using computers to log every outgoing call. This swiftly led them to Berendzen's private office phone.

Hoping to end the matter quietly, AU lawyers and board chairman Edward R. Carr confronted Berendzen on April 7 and asked for his resignation. That same day, the Fairfax woman, who knew the calls had been coming from the university but had not been told the caller's identity, says she had one last phone conversation with the man, during which he angrily accused her of "destroying [his] life." Fearful that the caller might try to harm her or her children, the woman considered phoning the president of American University to enlist his help in learning the suspect's name. Three days later, when Berendzen's sudden resignation was announced, she quickly made the connection. "It blew my mind when I heard the news," she says. "My husband had to peel me off the ceiling."

She was one of the few who knew the truth. On campus and on the Washington social circuit, speculation swirled that Berendzen had been implicated in an academic fraud or, at worst, some financial impropriety. Attempting to dispel the rumors, the university issued a cryptic statement declaring that Berendzen's departure had been prompted by accusations about his "personal actions." Two days later, when it became clear that the university was desperately hoping to avoid a scandal, the Fairfax woman began leaking details of the case to reporters. "It is time we get our heads out of the sand," she told PEOPLE, defending her decision. "If I can save one child by going to the media, it is worth it."

In fact, police, who confirm that the Fairfax woman is a source for their investigation, say they have no reason to believe that any of the sexual activities described by the caller ever took place. There was apparently no baby in a cage, no wheel of discipline, no family orgy; authorities suspect the caller's story was all an elaborate, sick fantasy. Since the case became public, at least two dozen other women, all of whom put child-care ads in the newspaper, have contacted police to report receiving calls similar to those described by the Fairfax woman. Under Virginia law, making obscene phone calls is only a misdemeanor, punishable by a $1,000 fine and up to a year in jail. Authorities are still in the process of building a case, although the Fairfax woman has hinted that she may sue Berendzen on grounds of mental torture.

In the meantime, Berendzen has checked into Baltimore's Johns Hopkins University Hospital, which has a nationally known Sexual Disorders Clinic. In a written statement, he said that he was undergoing treatment for an unspecified "illness" with a regimen that is "intense, difficult and mentally painful. It is, of necessity, a slow course of therapy and counseling."

Friends and colleagues seemed baffled as to how he could have fallen so far. Berendzen had not been overly popular among faculty members at AU. Though gregarious in public, he was a loner who rarely got to know his colleagues in any meaningful way. "He had a presence," says one professor. "He would come into a room with a puff of majesty and civility. But I always wondered about him. He is a very cold man, and when he is not on-stage, it is very hard to know who he really is." Berendzen himself admitted as much. "Aside from my wife, I really don't have any close friends," he once remarked. "Nobody I can get together with and talk about things that have nothing to do with business."

He could also be heavy-handed in his dealings. Some faculty bridled when he turned down several promotions and applications for tenure, ostensibly because he hoped to find better candidates from outside. So great was the acrimony that Berendzen appeared at one administrative meeting wearing a suit of medieval Spanish armor, which inspired the title of his memoir. Moreover, there was a sense that his promotional efforts reeked of self-interest. Grumbling erupted when he hired a public relations consultant who spent much of her time touting the president's accomplishments rather than the university's triumphs. All the same, there was almost a feeling of mourning on the campus last week. Some of Berendzen's associates speculated that distress over the health of his second wife, Gail, who underwent a hysterectomy two months ago, may have been a factor. Among students the reaction was a mixture of shock and bitterness. "Several students have told me they think this lessens [the value of] their degree," says one professor. "Another told me, 'This is like having a weirdo for a father.' " For Berendzen, of course, it was far worse—the end of a career to which he had sometimes seemed so perfectly suited.

—Bill Hewitt, Garry Clifford in Washington


As a child, Richard Berendzen was stricken with rheumatic fever, which confined him to his bed for nearly three years. During that time the youngster would gaze at the stars, he once recalled, and wonder, "Does space end? Did it begin? Has it always existed?"
Advertisement
Today's Photos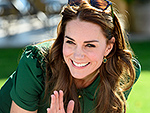 Treat Yourself! 4 Preview Issues
The most buzzed about stars this minute!