People Top 5
LAST UPDATE: Tuesday February 10, 2015 01:10PM EST
PEOPLE Top 5 are the most-viewed stories on the site over the past three days, updated every 60 minutes
Marty Eichelberger Ministers to Burned and Banged-Up Children with a Trauma Center Built Just for Kids


When Eichelberger, 46, joined a medical team of nine in an emergency trauma room moments later, an X ray revealed that David's left lung had blown up like a balloon. The X ray confirmed Eichelberger's suspicion that David had inhaled something that had lodged in his airway. "I've seen this type of thing so many times." Eichelberger said. "You have to watch kids like this every second." Using a high-tech tubular scope with an attached grabber to survey David's air passages, Eichelberger pulled out the first particle of an object that was fragmented in David's bronchi. "I'll be damned," he said. "It's a peanut."

With his breathing passages completely clear 45 minutes later. David woke up howling and tried to jerk the oxygen mask away from his nose. Eichelberger smiled. "This kid's a bruiser," he said. "He'll be a fullback someday." For the time being, Eichelberger added. David was lucky he had come to the right place. "If he had gone anywhere else, he may have died," Eichelberger said. "Most hospitals aren't set up to deal with an emergency like this."

Accidental injury is by far the biggest cause of death of children nationwide. In 1988, according to the U.S. Public Health Service, about 10,000 children under age 15 were killed and 50,000 were permanently disabled. "If this were a disease like polio or diphtheria, there would be a great hue and outcry," says Eichelberger. Despite the accident epidemic, the trauma service run by Eichelberger at Children's hospital in D.C. is one of two dozen programs in the country designed specifically to respond to the emergency needs of children. "In the history of American medicine, kids have not gotten a fair shake," says Eichelberger's mentor, former U.S. Surgeon General C. Everett Koop. "Marty is determined to change that in the area of trauma care. There have been Johnny-come-latelies in the field since he got the ball rolling, but his children's trauma unit is the one other hospitals model theirs by. It's state of the art."

Teamwork and precision are the main factors that make Eichelberger's children's trauma unit almost unique. "It's not like I had to make any miraculous medical discovery," he says. "Before this unit was founded, we had an emergency room that functioned quite well in the treatment of minor injuries. Whenever there was a critical case, a dozen specialists would race to the emergency room to help. But it was crazy, like a free-for-all." Eichelberger created a special trauma care team within the hospital and instituted streamlined procedures to allow them to respond quickly in a crisis. He also lobbied for construction of a helipad at the hospital to shorten emergency response times and created a training program to teach paramedics about the special needs of children. "Children are not small adults, and they need to be treated differently for injuries," says Eichelberger. "We're quite often dealing with patients who can't communicate with you about what's wrong or tell you where it hurts."

Eichelberger's bedside manner is just as gentle with parents as it is with children. But in private his frustration at seeing so many children needlessly hurt often boils over into anger. The scenarios are all too common. A healthy child is permanently maimed because she wandered out in front of a car or wasn't wearing a seat belt. A curious toddler sticks his finger in a light socket or falls out of a window. An unattended preschooler topples into a swimming pool and drowns. "The sad fact is, most of these accidents are quite preventable," Eichelberger says.

Shortly after David Fulkerson is reunited with his parents, a shrill alert sounds on Eichelberger's beeper, and he is off at a run. Two-year-old Tiffany Thomas of Mechanicsville, Md., is arriving by ambulance after suffering second-and third-degree burns. An aunt who was baby-sitting had been boiling stew, and Tiffany had reached up and tipped the scalding liquid on her face and body.

In the emergency room a nurse holds and soothes Tiffany while specialists attend to her burns. Observing his team at work, Eichelberger is pleased by their calm and methodical response to the crisis, but the sight of Tiffany fills him with sadness. "This kid will be scarred for life," he says. "Now we'll have to get the family together for long-term rehabilitation."

Eichelberger's ambition to become a doctor was encouraged from a very early age by his father, Martin, a geophysicist, and mother, Léa. As a teenager in Philadelphia he signed up to work as a student volunteer in a hospital emergency room. "That had quite an impact on me," he says, "especially when I saw the emergency room staff bring people back from the brink of death." A gifted athlete and scholar, Eichelberger went on to play lacrosse and football at Princeton and "learned about the need to place a priority on teamwork."

As a fourth-year student at Hahnemann University medical school, Eichelberger spent six weeks studying at Philadelphia's Children's Hospital, where Koop was chief of surgery. Eichelberger had intended to specialize in cardiology, but Koop convinced him that he had the coordination and temperament to become a surgeon. After completing his residency and a stint in the Navy, Eichelberger returned to Philadelphia Children's and became interested in improving the quality of emergency care. "It was chaotic," he says. "Some very simple things were not being done."

Koop was delighted to see Eichelberger take up the trauma cause. "I recall one case in which a child had been pinned up against a wall by a car," says Koop. "One of his legs had to be taken off, and the child eventually died. But the family was so impressed with the care given the youngster that they donated money to start an official trauma unit at the hospital. That was a tribute to Marty."

Moving on to Children's Hospital in D.C. in 1980, Eichelberger quickly set out to establish a trauma unit that could be a model for the rest of the nation. Among the 1,800 injured kids admitted to the hospital each year, a heartening 98 percent survive. But that alone does not satisfy Eichelberger. Next week he and Koop will help promote Safe Kids Week, May 14-21, as part of a campaign for child safety that Eichelberger co-founded two years ago. "The medical profession focuses on treatment," he says. "That's the silver bullet. But parents need to face up to the fact that where children are concerned, most injuries are preventable."

On the morning after David Fulkerson was admitted, Eichelberger visited the intensive care unit and found the boy sitting up. "How's the Peanut King doing?" Eichelberger joked. David gurgled in response and his parents thanked Eichelberger profusely for saving his life. Before David's release, Eichelberger gave him a farewell hug. "I wish all our cases had happy endings."

—David Grogan, Chris Phillips in Washington


Seconds after the helicopter set down at Children's National Medical Center in Washington, D.C., Dr. Marty Eichelberger raced onto the landing pad to examine little David Fulkerson. Less than an hour earlier, in Woodbridge, Va., 30 miles away, David's grandmother had called for emergency help when the rambunctious 18-month-old inexplicably stopped breathing. Paramedics had managed to get some oxygen to David's lungs by inserting a plastic tube down his throat. But as David was transferred to a rolling gurney at the hospital, one look was enough to convince Eichelberger there was no time to lose: The boy was ashen.
Advertisement
Today's Photos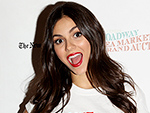 Treat Yourself! 4 Preview Issues
The most buzzed about stars this minute!