People Top 5
LAST UPDATE: Tuesday February 10, 2015 01:10PM EST
PEOPLE Top 5 are the most-viewed stories on the site over the past three days, updated every 60 minutes
After Years of Fighting Her Own Demons, Jenny Seagrove Strikes Terror as the Guardian's Evil Nanny


Or consume us, as Friedkin would have it. Seagrove's character—at first meeting, every yuppie's child-care dream—is a misguided Druid who plans to serve up her employer's infant as a sacrificial offering to a burly oak. "This is an unusual horror film," Seagrove rather unnecessarily points out adding." "It's a wonderful part. I get to play everything from Miss Nice to Miss Deeply Unpleasant to Miss Evil Supernatural."

Seagrove's ability to change like the seasons led Friedkin to cast her. "I was looking for an unquantifiable woman, one who would embody stark reality and otherworldliness," he says. The director remembered Seagrove as the web-toed, seagoing scientist in Bill Forsyth's quirky 1983 film Local Hero: "She has a mystical quality that's hard to explain."

Maybe it's the way Seagrove, 31, traps people in her unwavering gaze. Or her direct way of answering questions about her sometimes hellish past. The drama in her own life—prolonged bouts of anorexia and bulimia and a messy divorce from a Svengali-like husband—has often eclipsed her acting career. Now, with a healthy romance with director Michael (Death Wish) Winner, 54, and a starring role in a major film, she hopes to restore the balance.

Seagrove's childhood, though privileged, had its frightful moments. Born in Kuala Lumpur, Malaysia, to Derek, who ran an import-export firm, and his proper post-colonial British wife, Pauline, Seagrove spent her early days in the kind of luxury a house full of servants can provide. But wealth couldn't cushion her from a brutal blow: When Jenny was less than a year old. Pauline suffered a stroke and was unable to care for her. This early hardship, Seagrove believes, created in her "a constant cry for attention."

At age 9, Seagrove was shipped off to St. Hilary's, a girls' boarding school in Godalming, England. A gawky adolescent—"I had short hair, thick glasses because I'm very shortsighted and was a little chunky"—she often took the male leads in school plays. Convinced she wanted to be an actress, Jenny still honored her mother's wish and spent 1975 at Mrs. Russell's Three Star School of Cookery in London.

But at Mrs. Russell's, Seagrove burned more than her share of crumpets, and her lack of interest in culinary pursuits soon led to acting classes. Determined to be independent, she refused her parents' offers of financial aid. Instead, she says, she went on the dole—about $25 per week in welfare payments. To save money, she cut back on food. "I was quite happy not to eat, because it meant I could lose weight." she says. "Then, of course, I got terrific attention like, 'Jenny, you must eat.' So I quite enjoyed that as well."

By the next year, the 5'6" Seagrove had shed 30 of her 120 pounds and had developed a full-fledged eating disorder. The anorexia continued for the three years she attended Bristol's prestigious Old Vic Theatre School, where she often found it hard to focus on her studies. "It eats your mind," she says of the disease. "It's very hard to concentrate because all you're thinking about is food."

Not even love could break the compulsion. After leaving school, Seagrove met Indian-born Madhav Sharma, a little-known actor-director. When their courtship evolved to include romantic dinners, she adopted bulimia as a weight control method. "It's very hard when you are having a relationship not to eat," she says. "So I did—then I'd run to the toilet and get rid of it all."

Seagrove says she gradually realized she was damaging her health. "I could feel myself tearing my stomach, and I kind of pulled out of it," she says. "It was a very slow process." As her body filled out, though, so did her career, with roles on British television followed by a part in A Shocking Accident, which won a 1982 Oscar for Best Short Film.

Her personal life was less easily healed. Sharma and Seagrove married in 1984, but, she says, the union was filled with tension from the start. As Seagrove became more successful, Sharma became more possessive, even to the point of following her to wherever she was working. "He needed the applause [for] having created me, when in fact he was destroying me," she says. Sharma, 46, who still lives in the couple's former home in Suffolk, refuses to comment, says his agent.

When Seagrove filed for divorce in 1986, Sharma tried to block it in the courts. In his ruling granting the divorce, England's High Court Judge Clive Callman said: "I find as a fact, to fulfill his own needs [Sharma] literally sapped his wife's self-confidence and self-esteem. He, with an extraordinary, almost hypnotic power, was a Svengali to Jenny Seagrove. Unable to star in his own right, his wife became his crutch."

The marital war left Seagrove in the middle of what she now calls "a great cloud of sadness.' " Nonetheless, in 1987, when she showed up to audition for Winner's film Appointment with Death, her allure cut through the mist. "I rang her agent and said. 'I have a firm offer for Miss Seagrove.... I wish to marry her.' " Winner says. Seagrove eventually won the role as well as his heart. After filming ended, she took a small apartment around the corner from Winner's 40-room house in Kensington and began spending most of her time with him. Before her divorce from Sharma became final in 1988, he called her repeatedly, Winner recalls. "It was unbelievably harrowing."

While Winner has cast Seagrove in three of his movies, including last year's A Chorus of Disapproval, he insists he has no interest in controlling her career. The couple—despite his early, impulsive reaction—also have no plans to marry. And children, says Seagrove, aren't in the picture. "I don't have to mention marriage or children to Michael," says Seagrove, laughing. "As soon as I say I'm cooking dinner, he runs out of the house."

—Mary H.J. Farrell, Jonathan Cooper in London


Had Barbara Walters put her infamous question "What kind of tree are you, if you think you are a tree?" to British actress Jenny Seagrove instead of Katharine Hepburn, she might have elicited a heartfelt reply. Sea-grove, who portrays Camilla, the tree-worshiping nanny from Hell in The Guardian, William Fried-kin's first horror flick since The Exorcist (1973), has given a lot of thought to flora and fauna. "Being an avid gardener, I was perfectly cast," says Seagrove, who has the dirt under her fingernails to prove it. "I've always been funny about plants and trees. I'll often just go and hug a tree. I'm sure they can feel us."
Advertisement
Today's Photos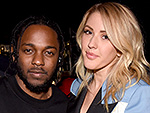 Treat Yourself! 4 Preview Issues
The most buzzed about stars this minute!