People Top 5
LAST UPDATE: Tuesday February 10, 2015 01:10PM EST
PEOPLE Top 5 are the most-viewed stories on the site over the past three days, updated every 60 minutes
A Sad, Last Hurrah at the Stratford Inn
After a Rewardingly Hilarious Eight-Season Stay at the Stratford Inn, the Newhart Cast Waxes Sentimental Over Their Show's Final Episode


"It" became a new sitcom, Newhart, and it has worked out pretty well indeed. Through eight seasons on CBS, Newhart viewers have made 184 trips to the homey Stratford Inn. There, as the laid-back innkeeper Dick Loudon, Newhart has presided (just barely) over his cast of lovable and inspired zanies. But with a special final episode on Monday, May 21 (8:30 P.M. ET), the Stratford closes for keeps. Although the hotel falls victim to a Japanese buy-out in the script, the real shuttering resulted from the failure of CBS and the producers, MTM, to come to financial terms with Newhart and renew the show for a ninth season. Newhart remains philosophical. "When you go off, you want to go off a winner," he says. "I've always said I'd rather go off a year too early than a year too late."

After the final episode (which promises more than a few twists and turns) was taped on April 6, the cast held a farewell party and later reminisced about the show. Their recollections:

Bob Newhart, 60 (Dick Loudon, owner of the Stratford Inn): It's gone by very fast. The first series was six years, and that didn't seem like six years at all. And this doesn't seem like eight. It was really rough knowing that in all probability I wasn't going to be coming back to Stage 17, which I used for both shows. I mean, the car almost drove itself over to MTM.

The real sadness I feel is for the Newhart audience. They were so loyal. They'd find us no matter where CBS put us. We were on at 8 o'clock, then at 10:30, then at 8:30. It was like, "Let's try and find Bob this week."

We had a lot of fun on the set. There was a lot of kidding and fooling around and practical jokes. I hear of other shows where the atmosphere is grim. I don't know how you do comedy in those kinds of situations. We kept it light It was fun going to work.

During the last week, you'd hear a little sniffling over in the corner. Somebody would start to say something and not be able to finish it. But it really hit when I introduced the cast [at the end of the taping]. I just barely made it through that.

Mary Frann, 47 (Pick's wife, Joanna): We took Bob out for lunch two days before [the final taping]. We gave him a collaborative gift. I had the prop man take the bell from the inn's desk and have it mounted on Lucite with a plaque that says, "Stolen from the Stratford Inn by your loving cast."

I didn't want to say goodbye. I had a lot of people come and see the show, and we had a giant party in my room afterwards. I was the last to leave because I just could not bear it. It was so eerie leaving that lot, so strange.

Tom Poston, mid 60s (George Utley, the handyman): I think the best times were in rehearsal. The first time my wife, Kay, came to watch the run-through we laughed the whole time she was there—4½ hours. Afterwards she said, "I never want to hear how hard you have to work."

Besides having a good time, Bob stuck to a schedule that everyone could live with. Unless you work with Bob again, you're never going to have that work schedule. He likes to do it and go home.

I like to look at Bob onscreen. I enjoy seeing how his mind works—and sometimes doesn't work. It's fun to watch Bob act like he doesn't understand what's going on. That look that goes across his face is riveting to me.

Bill Sanderson, 46 (Larry, talking member of the bumpkin Larry, Darryl and Darryl brothers): Bob's sort of a mentor to me, and I'll miss him. He's likable. He's not Roseanne Barr. He held the show together. He kept all the egos off the set.

The show's cancellation was frightening for me. When Bob came up to me in February and said, "Did you hear, Bill? I've decided not to do another year," I said something like, "Will you take me on the road with you?"

John Voldstad, 39 (blond half of the silent Darryls): I would have liked to do the show one more year. I would have [the Darryls] talk and get involved in relationships.

Bob wanted the show to be fresh, and it worked. He's like the last sane man in an insane world.

Tony Papenfuss, 40 (the other Darryl): [Bill and John] and I have encouraged each other through the years. An honest-to-God brotherly situation has occurred here—we've gone to each other's weddings [Papenfuss and Sanderson will be co-best men for Voldstad's wedding to Kellye Fowler, June 16] and dealt with the divorces [Sanderson's in 1989]. I've had relationships that don't seem right until I take [the person] home for Bill and John to meet.

Julia Duffy, 38 (Stephanie Vanderkellen-Harris, the comically feckless chambermaid-heiress): The major events in my life [marriage to actor Jerry Lacy and the birth of her children, Kerry and Daniel] have been played out against this background. It got to the point where I couldn't remember what my adult life was like without Newhart.

[At one point during the taping, Stephanie's Japanese counterpart came through the kitchen door.] I was watching that the last night and it hit me like a ton of bricks. I was never going to stand there again, I was never going to walk through that door again and it was all over. It really hit me hard, and I cried like a baby.

Peter Scolari, 34 (Stephanie's husband, erstwhile TV producer Michael Harris): There have been shows that have had more success, made more money and perhaps had more impact. But there will never be a show where the individuals laughed harder and cared more and really rose to the challenges of being a human being in this industry. Newhart was the happiest set in Hollywood. There's only one Bob Newhart and that's why.

—Mary H.J. Farrell, Michael Alexander, Kristina Johnson and Vicki Sheff in Los Angeles


In 1981, three years after Bob Newhart's acclaimed sitcom The Bob Newhart Show left the air, the comedian was on the road doing his stand-up act but hankering to return to prime time. "I was with my wife, Ginny, in Seattle and we were staying in this pocket-size Hilton," he recalls. "We were sitting in the cafeteria, and I noticed that the employees would come in and sit and talk, and some of the guests would come in and sit and talk." The more Newhart observed the chummy goings-on, the more charmed he became—and the more a series idea took shape. Soon, "I got together with my manager, got together with a writer, and he suggested making it an inn in Vermont. It was kind of a collaborative thing, and it worked out pretty well."
Advertisement
Today's Photos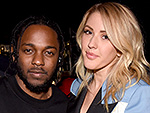 Treat Yourself! 4 Preview Issues
The most buzzed about stars this minute!