People Top 5
LAST UPDATE: Tuesday February 10, 2015 01:10PM EST
PEOPLE Top 5 are the most-viewed stories on the site over the past three days, updated every 60 minutes

There are some photo opportunities that thirtysomething's POLLY DRAPER, top, is happy to shun. "I've gotten a lot of funny fan letters, from guys on death row actually," says Draper, 33, who plays Ellyn on the ABC yuppiedrama. "That has been going on ever since the episode where they showed my character having a rose tattooed on her butt. These guys ask for pictures of different parts of my anatomy, in my underwear or whatever, any way to show the tattoo. I send them a picture of me saying 'Best Wishes, Polly Draper,' but not showing the tattoo." As for other strange requests, Draper says, "I had a foot fetishist who asked for a picture of me naked in my cowboy boots—or just a picture of the boots themselves."

SAY IT AIN'T DOUGH
Rapper YOUNG M.C. doesn't see the rhyme or reason behind many singers who have suddenly embraced rap. "Rap has been around for years, but it never interested them until now, when they see people winning Grammys and making a lot of money," says Young M.C., 23, who appears on the first prime-time rap show, Rock the House, airing on Monday (May 14) on NBC, and who's also rapping in Pepsi ads. 'The most sickening thing was the Pillsbury Doughboy trying rap on TV. I felt that the art form I've been dealing in was being bastardized. A lot of people are trying to prove the misconception that anybody can do rap because they think, 'It's just talking.' "

TOOTH OF THE MATTER
Asked if her hockey-playing husband, New York Ranger RON GRESCHNER, 35, is romantic, supermodel-actress CAROL ALT, 29, replies, "No. Tell me, what's romantic? I step off the plane to find out he had all his teeth [just seven] knocked out in a game recently. Romantic? Ronnie's idea of romance is snuggling up in bed with the VCR. Every once in a while he'll sneak up on me with a nice dinner out or something, but in general he's very quiet. Actually, now he can't even eat dinner out. He doesn't have any teeth." The bite in their marriage will soon return, however, as Greschner is having his missing teeth replaced.

BACKHANDED INSULT
SEAN CONNERY, 59, who two years ago incurred the wrath of many women after confessing on television that he believed in sometimes striking a woman, has struck again. In London's Today newspaper, Connery was quoted explaining his theory on why top male movie stars receive twice as much in their paychecks as their female counterparts. "Women tennis-players don't get as much money as the men because people come to see the men, " he said. "I presume it's the same with the film industry."


DIRTYSOMETHING
Advertisement
Today's Photos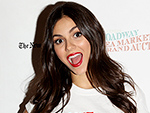 Treat Yourself! 4 Preview Issues
The most buzzed about stars this minute!