People Top 5
LAST UPDATE: Tuesday February 10, 2015 01:10PM EST
PEOPLE Top 5 are the most-viewed stories on the site over the past three days, updated every 60 minutes
Andrew Dice Clay Rattled Saturday Night Live and Turned the Spotlight on His Favorite Person—himself


The Diceman (whose real name is Andrew Silverstein) is hardly surprised by such reactions anymore. His humor has drawn complaints from women, gays and other groups that have been its targets, and last year Clay was banned for life from MTV for ignoring a pledge to forgo profanity. Some of the offended have retaliated; a West Hollywood billboard with his picture was recently defaced by a group calling itself Activists Against Sexist Pigs. And two weeks ago both Saturday Night Live cast member Nora Dunn and Irish singer Sinéad O'Connor both refused to appear with him when he was SNL's guest host. The pair's protest, however, stirred up so much publicity that SNL got a huge ratings boost, and the controversial comic wound up with his biggest audience yet.

Thanks to Clay's mostly young, white male fans, he has become a top concert draw off-camera, and his 27-city "Dice Rules" tour last year reportedly grossed (no pun intended) more than $4 million. "I don't think there's anyone that doesn't have a little bigotry in them," he says, defending his gags. "Italian guys will make Jewish jokes, but they don't hate Jews. So when I do gay jokes, that's like me doing Polish ones."

That questionable point made, Clay goes on to complain that his critics simply don't understand the concept of a stage persona. "People are taking the act too seriously. The [Diceman] character is a macho moron. It's juvenile comedy. I just like to make people laugh."

This summer the comic will test the turf in movies as well. The Adventures of Ford Fairlane, co-starring Priscilla Presley and Wayne Newton, is due in July and features the prototypical Brooklyn roughneck in his first starring role as a rock musician turned detective. Signed to a three-picture deal with Twentieth Century Fox, the comic is predictably confident about his reception. "The way Good Morning, Vietnam was a perfect vehicle for Robin Williams, this is the perfect one for me," boasts Clay (whose previous roles included parts in Pretty in Pink and the dim 1988 comedy Casual Sex?). "It will be the biggest comedy hit of the summer."

Born in the Sheepshead Bay section of Brooklyn, Clay was a below-mediocre student who admits he "used to watch a lot of TV." In 1978 he made his comedy debut at a local club, mimicking Jerry Lewis's Nutty Professor role, then tearing off his pants and shirt to ape John Travolta's character in Grease. From then on, he says, "I felt I was meant to entertain."

Heading for L.A. in 1980 to pursue acting, Clay ended up sharing a house with comics Yakov Smirnoff and Dan Frischman of TV's Head of the Class. He kept working on his street-tough stage character at L.A.'s Comedy Store, where he soon met an aspiring actress named Kathy Swanson, then 23, who was in the audience. The couple began living together in 1981 and married three years later. Clay now calls his two years of wedlock "a complete horror show." Both he and Swanson blame the other for the marriage's failure, and she's seeking a $6 million settlement with the help of Hollywood divorce lawyer Marvin Mitchelson. Swanson insists she supported them while Clay was struggling, but that the comic put a stop to her career once his own took off. "When I would say I wanted to act, he would scream, 'No way!' " she says. "He would say, 'What are you worrying about? I'll put you in my movies and buy you a big house.' He's obsessed with owning people, always being the boss and having things his way."

Now the Diceman's love is a woman he calls Trini Benini (her real name is Kathleen Monica), whom he meet three years ago while doing a turn on the former NBC series Crime Story. Asked what Trini does, Clay replies, "She's with me. She's like a wife would be and takes care of things." For now, though, Clay still lives alone in a three-bedroom Brooklyn apartment because, he says, that's the only place he feels at home. "Hollywood can demean you. That's why I'm here. Brooklyn is everybody."

With movies looming now, Clay hints that his concert career may soon be ending, and with it, perhaps, the carping about his language and material. His fans will understand, he believes, and simply choose to see him on the big screen instead. Says the Diceman proudly: "I think my audience sees that here's a guy who didn't kiss ass to get where he is."


His hair slicked back and a cigarette cupped in one hand, comic Andrew Dice Clay is in his tough-guy greaser pose onstage at Rascal's in West Orange, N.J. Looking more like the club's bouncer than its star attraction, the "Diceman" is muscling through his act, pummeling the crowd with four-letter punch lines, misogynistic put-downs and enough filthy humor to make a truck driver squirm. Finally, from the back of the room, a woman who has heard enough yells out, "Monster!" Clay, 33, simply cocks his head, fires back an X-rated insult and continues on.
Advertisement
Today's Photos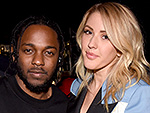 Treat Yourself! 4 Preview Issues
The most buzzed about stars this minute!