People Top 5
LAST UPDATE: Tuesday February 10, 2015 01:10PM EST
PEOPLE Top 5 are the most-viewed stories on the site over the past three days, updated every 60 minutes
Despite Her Stunning Success in Best-Seller Land, Rosamunde Pilcher's Heart Is Still in the Highlands
Rosamunde Pilcher is, in short, very much a regular person—and that may be her secret. In 1984 Pilcher, who already had 13 slim romance novels to her credit, decided to take her editor's advice and try her hand at something more substantial. Calculating that "people were bored with Dynasty (or Dysentery) and Lacer"—the overwrought tales of the rich and heinous that proliferated during the early '80s—she set out to write a book about "real people" that she would want to read, "a beach book for smart women who want to lose themselves in a big novel. I knew there was a market for it," she says.
Her instincts proved right. The Shell Seekers, a family saga centered on an upper-middle-class British housewife much like Rosamunde Pilcher ("Mrs. Anybody," in the words of one reviewer), delighted readers in Britain and spent an astonishing two years atop the New York Times best-seller list. For an encore, Pilcher again turned to what she knew: smalltown life in the Scottish Highlands, where she has lived since leaving England in 1946. September, a family drama filled with romance, intrigue and blooming heather, hit the Times list last month at No. 1 and is drawing admiring reviews. "There are two kinds of fiction," declared the Washington Post. "Books that are good for one but disagreeable...and the other kind, that is a comfort, that does good because it cheers.... Pilcher's books belong to the latter category."
Cheer, Pilcher realizes, is particularly valued by the readers she knows best—the women she thought about while writing September. "Life for women in rural Scotland is not like anywhere else in the world," she says. "We all live very far apart, and you don't just ring your girlfriend up for a cup of coffee. There really is no sense of community, no pubs, no clubs. The golf clubs are male prerogatives, and the women are isolated and have to have their own resources. That life was really the inspiration for my new book."
When she first began writing, Pilcher's primary inspiration was the prospect of profit. The daughter of a Scottish civil servant stationed in Burma, she was raised in Cornwall by her mother. "It was a lovely village," she remembers. "We ran wild over the beaches and went canoeing, picnicking and swimming." But money was always tight, and when, at age 7, she overheard her mother talking about an enterprising acquaintance who made a fair living writing for the Ladies' Home Journal, Rosamunde made up her mind. "This was definitely the answer to life," she has said, "that one would get married and write little stories and be independent." With encouragement from her father, who wrote a newspaper social column after his return from Burma in 1938, Pilcher says, "I wrote and I wrote and I wrote."
She sold her first story, a girlish tale about a lonely young G.I., to a British women's magazine when she was 18 and serving—like the main character in The Shell Seekers—in the Women's Royal Naval Service. "There is no magic in all the world like that magic when you sell your first bit of writing," she has said. Eager to recapture the feeling, she continued turning out stories after her 1946 marriage to Graham Pilcher, now 73, and their move to his family home in Invergowrie, outside Dundee. Each morning after Graham had set off for the local jute factory, where he eventually served as president, Rosamunde sat down at a beat-up typewriter. In addition to stories for various London women's magazines, she wrote the short romance novels she now calls "dreadful little books—romantic stuff with red roses on the cover." Her children (Fiona, now 42, Robin, 40, Philippa, 37, and Mark, 32) learned to take their mother's occupation in stride. "I always practice my dialogue out loud," Pilcher says. "Once, when Fiona was small, she had a friend over, and I was hanging up the washing and running through my dialogue. Her friend said, 'Look, your mummy's lips are moving,' and Fiona said, 'Don't be stupid. She's writing.' "
Pilcher's work always sold well by British standards, but it wasn't until the early '70s, when her books were published in America, that her writing began to earn serious money. Even so, the runaway success of The Shell Seekers took its author by surprise. "I never envisioned it," Pilcher says. "I never expect anything from anybody. I'm a bit Scottish like that—I don't like to be disappointed and let down. I like to take life very slowly."
And that is what she does. Pilcher spends her days gardening, strolling the grounds and visiting with her three grandchildren who live nearby. Then at some point she sits down to her typewriter. "Writing is a bit like cleaning out the garage," she says. "You dread it and dread it for months and then you do it, and you really don't mind. It's not so bad after all, is it? "
—Kim Hubbard, Janine DiGiovanni in Scotland
Contributors:
Janine DiGiovanni.
No one could ever accuse Rosamunde Pilcher of putting on airs. At 65, she is at the pinnacle of a long and successful writing career, yet she insists that "I'm not terribly intelligent—I have no university degree, you know." Her smash best-seller The Shell Seekers made her wealthy in 1988, but she still favors jeans and ratty cardigans and claims money hasn't changed her a bit. "Why should it?" she asks, puzzled. And when her neighbors in suburban Dundee, Scotland, express only hazy awareness of her fame, she thinks it's a hoot. "Sometimes someone at my husband's golf club will say, 'Did you know Graham Pilcher's wife has written a book? Something called The Shell Finders—terribly good,' " she says with a laugh.
Advertisement
Today's Photos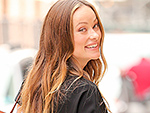 Treat Yourself! 4 Preview Issues
The most buzzed about stars this minute!