People Top 5
LAST UPDATE: Tuesday February 10, 2015 01:10PM EST
PEOPLE Top 5 are the most-viewed stories on the site over the past three days, updated every 60 minutes
The Cloud Over Paradise Valley
Dug in and Well-Armed, Elizabeth Clare Prophet and Her Flock Have Their Montana Neighbors Wishing They'd Just Go Away


Now take a closer look at this peaceable kingdom. A network of 46 fallout shelters is gouged out of the hillsides, and a bristling gun tower sits along the perimeter of the spread. Strolling near her property recently, church follower Eleanor Schieffelin showed off a fallout shelter capable of holding 30 people. The 1,400-square-foot sanctuary was equipped with a six-ton, steel-reinforced concrete blast door, as well as a state-of-the-art Swiss air filter to keep out radioactive particles. Inside, church members had stockpiled provisions, including cabbage seeds, lentils, millet. 5.000 gallons of water for drinking and washing, and enough Q-Tip cotton swabs to last 30 people three years.

What accounts for these threats to paradise? No less an event than the imminent end of the world. That is the very real catastrophe anticipated and predicted by the leader and spiritual head of the church. Elizabeth Clare Prophet. Earlier this year she announced that the world was entering a period of "particular danger." On March 15 the 3,000 or so faithful who live in the valley got a chance to try out the facilities when a practice drill for nuclear war sent them scurrying to their bunkers. Some didn't hear that it was just a drill until dawn's early light. "About 7 A.M. someone went outside with a radiation meter," says Schieffelin, 65, who had rushed for cover with her 91-year-old wheelchair-bound mother. "Then we all looked outside, and the sky was blue."

Unfortunately, the church's neighbors are still seeing red. For them, the Church Universal and Triumphant—or CUT—has brought unaccustomed turmoil to their quiet valley, which stretches along the Yellowstone River 60 miles northeast from the boundary of Yellowstone National Park. To longtime locals, it has become increasingly clear that the church's preparations for the apocalypse are not just bizarre, but also pose an environmental threat to their sylvan valley.

Not that they are unaccustomed to interlopers. There wasn't much of a fuss beginning two decades ago, when celebrities including writer Tom McGuane and actor Peter Fonda started buying up land in the valley: actors Jeff Bridges. Dennis Quaid and Meg Ryan followed. "This has always been a peaceful place," says State Sen. Pete Story, a local rancher whose 10,000-acre spread has been in his family since 1876. "People got along and worked things out. But that so-called church is evil."

It is certainly unorthodox. Prophet claims that Jesus. Pope John XXIII. Confucius, the saints and all the angels in heaven speak to the world through her. She supposedly takes "spiritual dictation" from Buddha. Shakespeare. Christopher Columbus and Merlin the Magician, as well as someone named Cosmic Master Ray-O-Light. She also believes in reincarnation. "As a child I walked and talked with Jesus." she told PEOPLE. "We've all lived thousands of times." She refers to herself as Mistress of the Universe.

That sort of talk raised more than a few eyebrows in the small towns around the ranch. But what really alarmed the citizenry were Prophet's preparations for Judgment Day. An ardent anticommunist, she ordered not only the construction of the fallout shelters and a gun tower on the property but also the installation of 35 underground fuel tanks.

Then came evidence that CUT ranch members were stockpiling more than provisions. Last October. Edward Francis, Prophet's fourth husband and the church's vice president, pleaded guilty in Spokane, Wash., to using an assumed name to try to purchase $100,000 worth of ordnance, including armor-piercing ammunition and semiautomatic rifles. Francis served a month in jail and three months under house arrest on the ranch.

Prophet acknowledges that her adherents are aimed but insists they are no more dangerous than other Montana gun owners. "It's your constitutional right to keep and bear arms," she says. "If the people in China in Tiananmen Square had had guns, they wouldn't have been massacred by the Communists." She professes bafflement at criticism from the church's neighbors. "We never harmed anyone," she says. "We're not aggressive. I have never quite totally understood human hostility or hatred."

Edward's conviction was not CUT's first brush with controversy. Originally known as the Summit Lighthouse, the church was founded in 1958 by a former insurance and vacuum cleaner salesman named Mark Prophet, who claimed to be the reincarnation of Sir Lancelot. While operating out of a Washington, D.C., storefront. Prophet met Elizabeth Clare Ytreberg. At the time, she was a student at Boston University, the daughter of a strict German father who worked as a yachtmaker and a Swiss mother who dabbled in the occult. According to Prophet, early on she had visions of heavenly things. By the age of 9, she has written, she had visited every church and synagogue in her hometown of Red Bank. N.J., seeking spiritual enlightenment. Mark Prophet provided just that. Divorcing their respective spouses, the pair wed and eventually moved their burgeoning flock to Colorado, where Mark died suddenly in 1973, at the age of 54, of a stroke. Elizabeth says.

Prophet found herself the keeper of a sprawling spiritual empire. By then CUT was reportedly worth about $50 million, amassed, church officials say, by donations from followers, who customarily tithe, and profits from a lucrative printing plant. After Mark's death. Elizabeth headed for California, where she settled on a 257-acre estate in the hills over Malibu. The church continued to grow, despite major controversy, including the defection of Randall King. Prophet's third husband. After divorcing her. he accused his ex-wife of forcing him into "involuntary servitude" and sued her and the church for $23 million. Prophet settled out of court for an undisclosed amount three years ago.

It was about this time that Prophet received a message from St. Germain, an 18th-century European occultist and magician, one of a group of spiritual beings whom she calls the Ascended Masters. He told Prophet that nuclear war was imminent; she decided to move to Montana. As it happened. Prophet already owned land . in Paradise Valley—12,000 acres she had purchased in 1981 for $75 million from the late publishing tycoon Malcolm Forbes, whose willingness to sell to her now infuriates the locals. "You've got to hope Malcolm Forbes rolls over in his grave every time a fish dies," says Yellowstone's chief ranger, Dan Sholley, referring to the environmental damage he believes CUT is causing. "Forbes is the real villain in this thing, the greedy bastard," he says. By buying up other parcels of real estate. CUT quickly expanded its empire to 30,000 acres. With the original 250 CUT settlers came bulldozers and other heavy construction machinery. Huge aluminum barns and mobile homes, many of them bought from Bhagwan Shree Rajneesh's disbanded settlement in Oregon, appeared on what had been pristine meadowland. Prophet also built a 400-acre subdivision, which she named Glastonbury, after the English ruins of the legendary burial place of King Arthur.

Local residents were already angry over CUT's construction projects when it was discovered in April that underground tanks had leaked more than 30,000 gallons of diesel fuel and gasoline, prompting the state to seek a $50,000 court-ordered fine. In the meantime the ranch was caught dumping raw sewage in its fields. "All the [waste] leaches into the ground and into the Yellowstone River," says Steve Pilcher, chief of Montana's water quality bureau. And Yellowstone Park officials complain that the ranch sits astride prime range for elk. bison and the threatened prong-horn antelope; where once the animals could forage through the valley, they are now thwarted by fences, buildings and roads.

When talking about her rights and rebuking her enemies, Prophet can be persuasive. But when discussing her theology, she often lapses into new-age rhetoric. "If you could see the chart of the presence, it shows each individual's relationship to the presence of God," she begins. "The 'I am,' that 'I am' that Moses saw in the burning bush...in this direct line of crystal cord going up to the Christ and to the Father." When speaking of past lives she has supposedly led. Prophet is more understandable, if not more believable. "I recall being embodied as Marie Antoinette," she says. "I remember being guillotined. I remember the crowds. I remember leaving my body after being guillotined."

By radiating an intense and, it would seem, utterly sincere belief in her own righteousness. Prophet has managed to convince her followers that she will be able to foretell the end of time. And though she has prepared for the apocalypse at least six times, CUT continues to attract converts. As the head of CUT, she says she draws a monthly salary of $1,900; husband Edward receives $500. (The couple live modestly, residing in a trailer home and driving a Chevrolet Suburban.) Followers who choose to live in Glastonbury must buy lots from the church. They are also able to buy into the shelters: Eleanor Schieffelin, for instance, paid $5,802 for her space.

The number of CUT adherents is hard to determine. Prophet says that only about 5 percent of the membership lives in Montana and that tens of thousands of others are scattered throughout the U.S. and Western Europe. Whatever their number, church members are unquestionably devoted to the woman they refer to affectionately as Guru Ma. As Prophet emerged from a church-owned restaurant in Park County one day recently, a female worshiper standing nearby instantly said, "Hello, Mother," and dropped to her bare knees in the gravel.

Members are from all walks of life, everything from doctors, lawyers and bankers to blue-collar workers, and have learned about Prophet through church literature or one of the many lectures that Prophet gives around the country. Schieffelin, a retired secretary who once worked at the United Nations in New York City, recalls hearing Prophet speak in New Jersey in 1979. "At first I wasn't sure Mrs. Prophet wasn't faking it," she says. Schicffelin prayed over the question, then began subscribing to Prophet's weekly Pearls of Wisdom newsletter. Five years ago Schieffelin sold her retirement home on Mt. Desert Island. Maine, and moved with her mother to the CUT ranch.

Prophet denies that she has brainwashed anyone. "I don't control my members in any way," she says. "I don't tell them what they have to think." Two of her four children, daughter Erin. 24, and son Scan, 25, work for the church, while her youngest, daughter Tatiana, 18, just started college. However, daughter Moira, 22, is a born-again Christian who broke with the church about a year ago and now does not speak to her mother.

Life on the ranch is anything but cushy, especially for the 756 staffers, many of whom work cultivating the 58 types of vegetables and greens grown on the property. There are endless group prayer services, as well as ritual chanting, called "decreeing." The food served is mostly macrobiotic, and there is no drinking or smoking allowed. Prophet also is strict about sex. "You either lead a celibate life, or you are married," she says. "There isn't free sex here."

All in all, Prophet professes to be perplexed that people in Paradise Valley have taken offense at her teachings. "If I'm doing something wrong. I'd like the government to tell me so I can correct it," she says sweetly. "But we don't quit, and we don't run. Why should we? This is our land. We bought it. we paid for it, we pay taxes. We're Americans. We have a right to build fallout shelters. This is our home."

—Bill Shaw, Maria Wilhelm in Paradise Valley


Set amid the splendor of Montana's Paradise Valley, the headquarters of the Church Universal and Triumphant seems at first glance almost too beautiful to be true. Apple orchards and hay fields flourish on the 30,000-acre ranch, while rippling trout streams meander through the forest meadows.
Advertisement
Today's Photos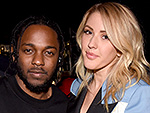 Treat Yourself! 4 Preview Issues
The most buzzed about stars this minute!