People Top 5
LAST UPDATE: Tuesday February 10, 2015 01:10PM EST
PEOPLE Top 5 are the most-viewed stories on the site over the past three days, updated every 60 minutes
A Pastor Severs 30 Years of Wedlock to Secure Medicaid for His Ailing Wife


Lincoln and Rose Marie Justice did not cut their bonds for want of love. There ad been no spousal abuse or fatal attractions in their marriage. What came between Lincoln, 61, and Rose Marie, 57, and led a Nebraska court to declare their union "irretrievably broken," was the nation's health-care system.

"It's a crazy, mixed-up world," Lincoln says. "Divorce was not what we had planned." But in January 1989 the Justices were forced to change their thinking when Rose Marie, a quadriplegic, developed pneumonia and then accidentally aspirated a piece of toast. She lost consciousness and was revived by emergency room doctors, but her lungs had suffered severe damage and she required a respirator to help her breathe. "I need 24-hour care," says Rose Marie. "At first, we thought I'd have to go to a nursing home, but I said, 'I'm not going. I'm not ready.' But if I stayed home and my husband continued to be my care giver, he would have to give up the ministry, and he wasn't ready to do that. And I wasn't ready to let him."

The only other answer was full-time home care for Rose Marie, but the couple could not begin to meet the cost, about $400 a day, on the minister's $23,000-a-year salary. For weeks the couple deciphered Medicaid guidelines with state officials and their own lawyers, and then they came to the devastating conclusion that divorce was their only recourse. If they dissolved their marriage, Rose Marie could stay at home because her resources would drop to $2,000, the ceiling mandated for Medicaid eligibility in Nebraska.

"The national health-care system is based on impoverishment," says Virginia Johnson, Rose Marie's attorney. "The choice was to commit Rose Marie to an institution or to divorce. Our system makes people go through this degrading process to get government help."

That clearly was never the goal. Medicare, the federal health program that primarily covers acute, short-term medical care for the elderly or disabled, and the Justices' private health insurance have been paying Rose Marie's medical bills. The system failed when Rose Marie required full-time, long-term home care, and the Justices' income was too high to qualify them for Medicaid, the joint federal-state program designed to provide health care for the poor.

"I certainly would not want to advocate anyone having to consider the breakup of the family," says Gerry Oligmueller, deputy director of the Nebraska Department of Social Services, which oversees the state Medicaid office, "and I think we're seeing some expansion in the coverage under Medicaid to help prevent that." According to recent studies, however, Medicaid reaches only 40 percent, or 25 million people, of its target population. "We do not expect people to exhaust their resources or sell their homes when they suffer a heart attack," said a recent document by the Pepper Commission, a congressional panel on health care, "but we do so for long-term care."

The Justices too were outraged to find themselves victimized by regulations. They sent letters calling for health-care reform to all of Nebraska's congressional delegation as well as to some state lawmakers and congressional delegates from other states. "I was angry at the whole system," says Rose Marie. "I do not approve of divorce. But they wanted to pigeonhole me in a nursing home. I told them that even though I'm sitting down, I'm standing up for my rights."

Their campaign elicited much sympathy but no changes in the law, and on June 5, 1989, the Justices' divorce decree was granted. "It was not easy," says Rose Marie of that day in court. "Before going in, I gave myself a good talking to and said, 'You are not going to show emotions.' Once, when my husband was called to the stand, I looked up at him and he looked at me and I thought, "Oh, I'm going to blow it.' But I made it real well until we got home, and then I had my cry. It does hurt." Nevertheless, they have vowed not to remarry until there is a national health plan covering everyone.

The Justices are not strangers to pain and adversity, but nothing had ever come between them. They met in March 1956. He was 27 and already a Methodist minister in Nelson, Nebr. She was 22 and a grade school teacher. Rose Marie fell for Lincoln right away. "We met roller skating and he knocked me down," she says. They married nine months later.

Unable to have children, the Justices adopted Tim, now 31, Laurie, 31, and Hope, 26, from Korea when they were babies. The couple also opened their home to a number of foster children. As their children grew up, Rose Marie went back to teaching, relocating with Lincoln about every six years to serve congregations in various Nebraska towns.

Then, on Dec. 2, 1979, Rose Marie was in a car accident that severed her spinal cord and left her paralyzed from the shoulders down. The Justices immediately began adapting their lives to her disability. Lincoln, a skilled carpenter and inventor, helped build a custom-tailored home in suburban Lincoln. The one-story house has wide doorways, linoleum floors for easy wheelchair rolling and a control panel that lets Rose Marie turn the lights, TV and VCR on and off, with a pointer attached to an arm brace. Over the next several years, Rose Marie learned to care for herself most of the day. With grit and patience they rebuilt their lives, filling the days with church duties and travel. Then Rose Marie developed pneumonia.

After their divorce, Lincoln moved to Weeping Water, about 40 miles away, where his church had given him a new assignment. (Lincoln had requested the transfer in 1988, before Rose Marie's pneumonia.) The job change would have forced the Justices to live apart even if they hadn't divorced, because Rose Marie cannot get the health care she needs in Weeping Water. Home for Lincoln there is a two-story parsonage, but he has closed off the upstairs. He takes most of his meals alone at a kitchen table. His children, who visit both parents regularly, recently gave him a microwave to ease his adjustment to bachelor life.

He serves two congregations, in Weeping Water and neighboring Nehawka, and each Sunday he tapes his sermons for Rose Marie, who is cared for by a rotating team of eight practical nurses. She spends her time reading, watching television and chatting with her caretakers, whose young children often stop by to say hello. "I choose what I do, and I choose what I want to eat," she says. "In a nursing home I would not have so much control over my own life. It's a great freedom."

She and Lincoln speak by phone almost daily, and about twice a week he makes the 40-minute trip home to see her. In a few minutes they're back in familiar routines—Lincoln will doff his jacket and begin fixing the weatherstripping on the front door. After spending the night in the spare room, he makes her his breakfast specialty—cold oatmeal with raisins and brown sugar. Rose Marie rolls her eyes at him, teases him about his notions of haute cuisine and requests that he at least heat her cereal in the microwave.

One recent afternoon Lincoln drew his chair up next to Rose Marie's and, holding hands, they for the first time watched a videotape of what they call their dissolution-of-marriage service. "Divorce has not changed our feelings for each other," said Lincoln, blinking back tears. "Our love has probably grown deeper. We've cried together, we've prayed together, and we've been angry together."

"We're still as much in love as ever," said Rose Marie. "And in our own hearts and minds, we're still married."

—Bonnie Johnson, Linda Kramer in Nebraska


One year ago this month, Lincoln Justice helped carry his paralyzed ex-wife, Rose Marie, up the steps of the Trinity United Methodist Church in Lincoln, Nebr. Inside, 200 friends and family members, including two of the Justices' three adopted children, had gathered to commemorate a heartrending event in the couple's lives—their divorce. As the guests silently looked on, Lincoln, a Methodist minister since 1955, held up an apple that he likened to his beautiful marriage and home. Then he cut the fruit in half with a knife, to symbolize the severing of their union. "I promise to continue to love, honor and cherish you," he told Rose Marie, as she sat beside him in her wheelchair, "even if we cannot live together as husband and wife." With those words, the Justices marked the end of more than three decades of marriage.
Advertisement
Today's Photos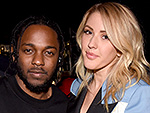 Treat Yourself! 4 Preview Issues
The most buzzed about stars this minute!