People Top 5
LAST UPDATE: Tuesday February 10, 2015 01:10PM EST
PEOPLE Top 5 are the most-viewed stories on the site over the past three days, updated every 60 minutes
Host of ABC's New Super Jeopardy!, Newlywed Alex Trebek Got the Answer Right With, "Will You Marry Me?"
It's not, of course. But the subject of the promotional video being taped by cool hand Alex Trebek may, for millions of diehard Jeopardy! fans, be the next best thing: a souped-up version of the famous quiz show, slated to run for 13 weeks of Saturday night prime time on ABC, and christened, appropriately enough, Super Jeopardy!
If the answer is "unmitigated bliss," then the question must be, "What will Super Jeopardy! mean for scads of the TV faithful?" An offshoot of one of the most successful syndicated programs in history, Super Jeopardy! is one of the few game shows to run in prime time since the genre's heyday in the '50s. The new program does its progenitor one better, Trebek explains, with tougher questions, a player roster of former champions and a cash grand prize of $250,000.
One part of the formula that won't change, however, is Trebek himself, the Canadian-born host who took command of Jeopardy! in 1984. By now Trebek, who turns 50 on July 22, has won a place in the hearts of audiences and clammy-fisted contestants alike. "He's not only brilliant, he's very quick, polished and sensitive," gushes Super Jeopardy! competitor Ouida Rellstab, 56, a schoolteacher from New Orleans who lost out in the first round during a recent taping. "Of course I don't expect him to invite me to his house for dinner. That's not his job."
In fact cool self-possession may be what fans prize most in Trebek. "He is Mr. Jeopardy!," says Trebek's longtime friend Bob Murphy, president of Merv Griffin Enterprises. "As a host, he's perfect: He does everything, he's as bright as they come. And he's so damn suave."
As his best friends also know, however, Trebek's on-camera savoir faire didn't always carry over to his personal life. During one show three years ago, after a contestant correctly guessed that flamingos mate just once a year, Trebek, divorced in 1981 after a childless seven-year marriage, ad-libbed, "Flamingos and I have a great deal in common."
Happily his sorry love life has improved since he popped the correct question to 26-year-old Jean Currivan, a real estate project manager who grew up in Huntington, N.Y. After getting together at a party two years ago, Alex invited Jean to his house for dinner. The prospect of dating Jeopardy!'s host, says Jean, made her "really nervous. I was afraid I'd mispronounce my own name! But Alex is really down to earth. He's much more casual than he is on the show."
He's also something of a prankster. During the couple's April 30 wedding, held before 150 guests at L.A.'s Regency Club, Trebek responded to his critical cue by saying, "The answer is... yes." But he played it straight at the engagement. On Jean's 26th birthday last September, Alex gave her black velvet pants and a matching bolero jacket. "I thought that was it," she says. "Then he said, 'Here's a little something else,' and he took out this little wicker box." Inside was a 16-carat sapphire ring, surrounded by six carats' worth of diamonds. "It took my breath away," says Jean. "I mean, it was a rock." Then he popped the question. "I went all dumb. I think I said, 'What?' "
The proposal may have caught Jean off guard, but Trebek's friends, who tried to match him up over the years with dates like Susan Sullivan, Stefanie Powers and Rona Barrett, say that after meeting Jean, the field player's days were clearly numbered. "Alex was looking for a Jean," says Bob Murphy, "and he found her."
The newlyweds both insist that their 24-year age disparity hasn't been a problem. "At first it worried me," concedes Trebek. "But then I thought, 'The hell with it. We'll make it work.' "
"I can understand why he was cautious about being with a younger woman," says Jean. "So I didn't try to push him. We just took it one day at a time."
There were other hurdles, however, such as Trebek's longtime roommate—his 69-year-old mother, Lucille. But Mom, says Trebek, was never a buttinsky, not even during his bachelorhood. "If I was entertaining, she'd make herself scarce. She was the same way with Jean. Now they get along like a house on fire. They squeeze me out."
"Lucille's great," adds Jean. "She has her own friends and does her own thing. And she's there for me in the evenings if he's not home."
Which means the Trebek's may have a live-in baby-sitter. Last month Jean received the surprising news that she's due to deliver in February. "I was a little shocked," admits Alex, "but it's terrific. We wanted to have children, but we didn't think it would happen that quickly—three weeks after we got married!"
Paternity is one of the few surprises in Trebek's unusually well-ordered life. This is a man, after all, who keeps his house Better Homes and Gardens-neat, who hangs dress shirts on light-colored hangers and sports shirts on dark hangers and who at least once, according to his mother, kept his spice rack alphabetically arranged. "If you move anything out of place, he lets you know about it," Mom said. "I tell you, it's sickening."
Fortunately, in Jean, Trebek appears to have found an understanding soulmate. "It's Alex's job to be astute, perfect and articulate on the air," says Jean. "But he certainly doesn't want to be that way at home. People think he goes to bed in a suit," she muses. "He doesn't."
—Susan Schindehette, Kristina Johnson in Los Angeles
Contributors:
Kristina Johnson.
Seated at a polished grand piano in his pristine white living room, the host is plinking out that familiar, lilting melody one note at a time. "I'm sorry I can't be with you today," he says earnestly into a camera lens peering from across the room, "but I had to stay home and practice for Jeopardy! The Musical—coming to your town soon!"
Advertisement
Today's Photos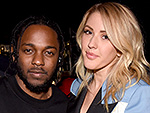 Treat Yourself! 4 Preview Issues
The most buzzed about stars this minute!